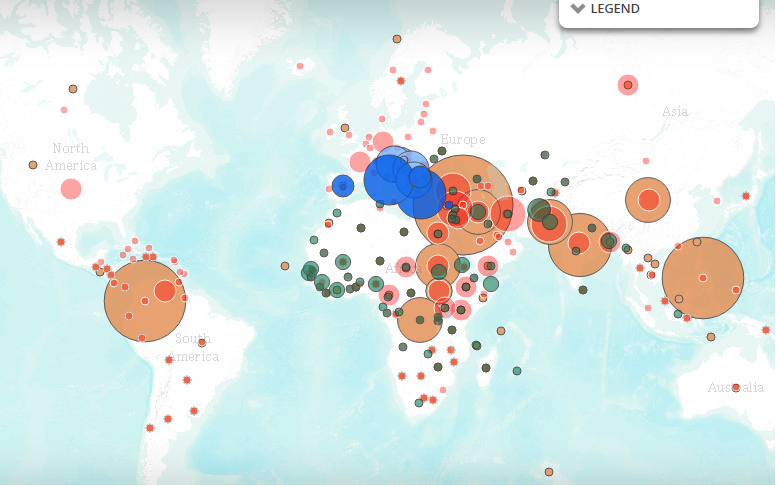 The number of displaced people is at its highest ever — surpassing even post-World War-II numbers. According to the United Nations High Commissioner for Refugees (UNHCR), global refugee movement and fatalities are on the rise and a little under 1% of the total global population today is either "an asylum-seeker, internally displaced or a refugee". Many of these people take long dangerous routes to escape from wars, terrorism, autocratic dictators, or plain poverty, in search of safer places. A significant number also lose their lives in the process.
Global refugee movement and fatalities
A total of 65.3 million individuals were forcibly displaced worldwide in 2015 as a result of wars, persecution, generalized violence, or human rights violations. This is 5.8 million more than the previous year (59.5 million), the UNHCR said in a report. The data for 2016 is yet to be collated.

A series of maps and infographics by the Missing Migrants Project gives insights into global refugee movement and fatalities. The project draws on a range of sources such as government authorities, media, the UN or NGOs to track migrant causalities along migratory routes across the globe. But all data are necessarily an estimate rather than a complete figure. MMP has also put together an interactive map of migration flows into Europe.
Check the interactive map of migration flows into Europe here.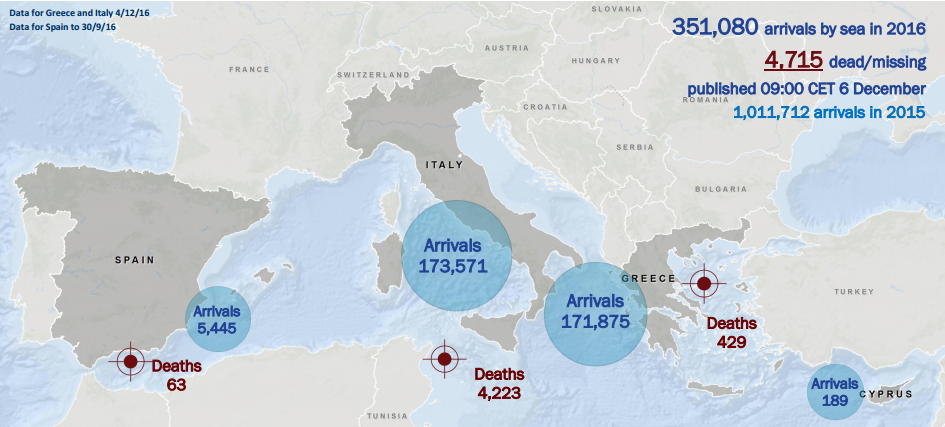 There have been a total of 4,223 migrant deaths in the Mediterranean so far. This is 74% of the total 6,352 migrant deaths recorded worldwide, according to the list of Migrant Fatalities Worldwide of the Missing Migrants Project.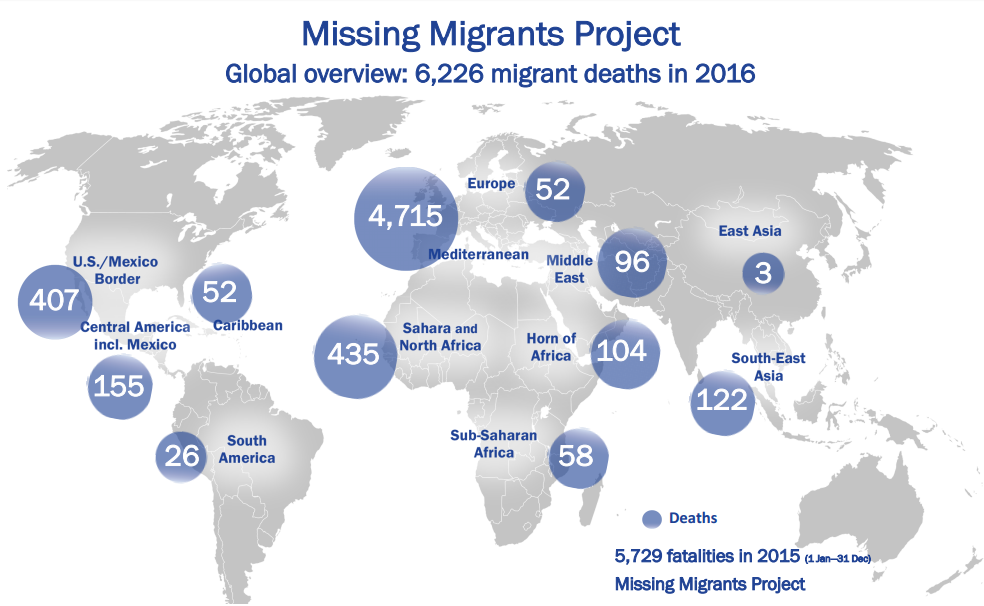 The year 2016 saw a total of 6226 migrant deaths as against 5,729 in 2015. The most common cause is drowning. Contrary to popular beliefs, an overwhelming majority of the fatalities are from North Africa and not the Middle East. The number of migrant deaths from North Africa is 435, followed by 408 on the US-Mexico border and 208 from Southeast Asia. In fact the next two places on the fateful list are taken by Central America (155) and Horn of Africa (124), against 96 from Middle East.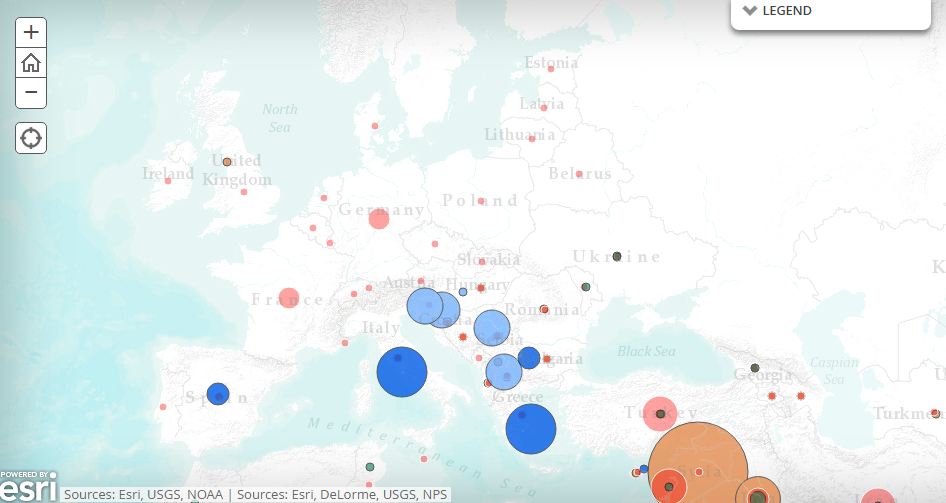 Europe in particular has been battling with a refugee crisis in recent times. Since January 2016, 376,085 people were reported to be arriving to Europe, by land and sea. In 2015, 1,046,599 people were reported to be arriving to Europe, by land and sea.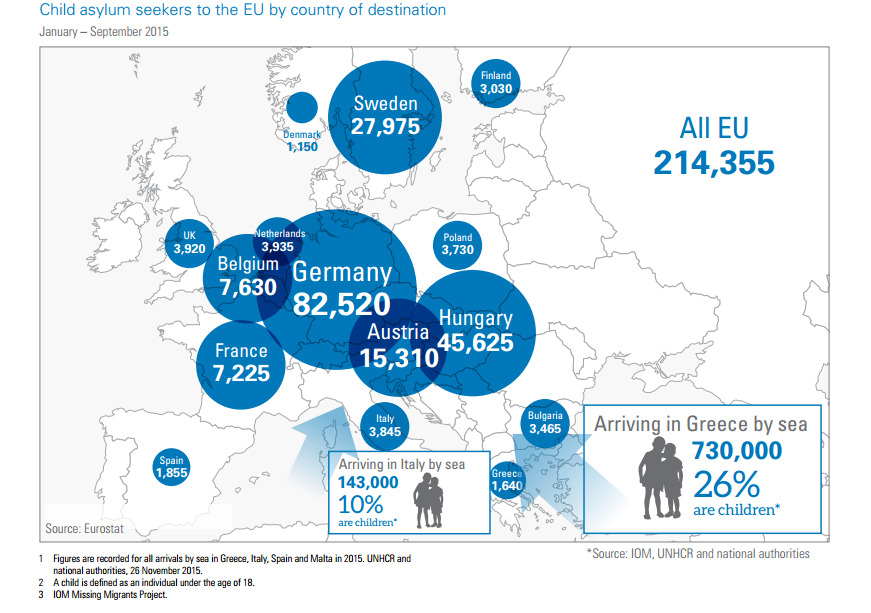 Children make up at least one in five of the 870,000 refugees and migrants who have crossed the Mediterranean Sea in 2015, as per a new data brief produced by IOM's Global Migration Data Analysis Centre and UNICEF.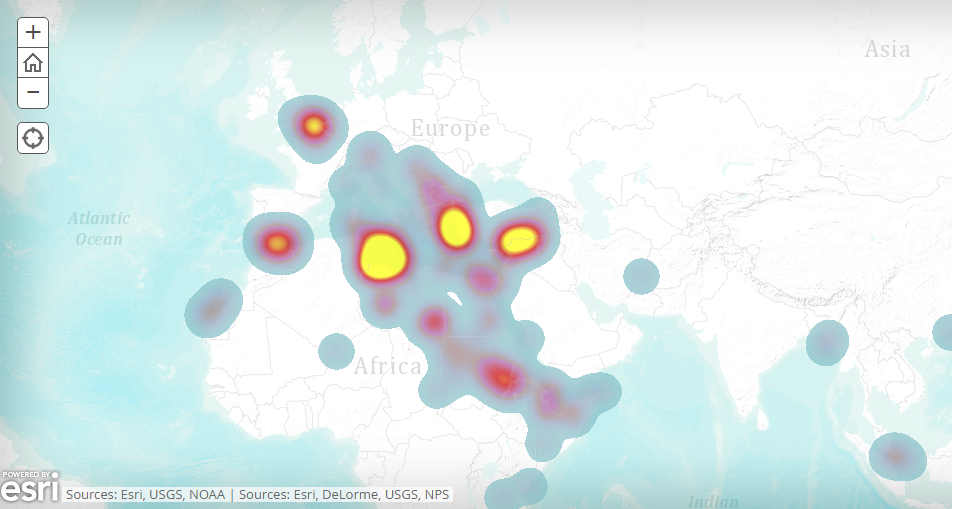 There are a total of 75,290 stranded migrants and refugees in Greece, former Yugoslav Republic of Macedonia, Serbia, Slovenia, Croatia, Hungary and Bulgaria. Greece tops the chart with an astonishing number of 62,229 refugees stranded on its soil.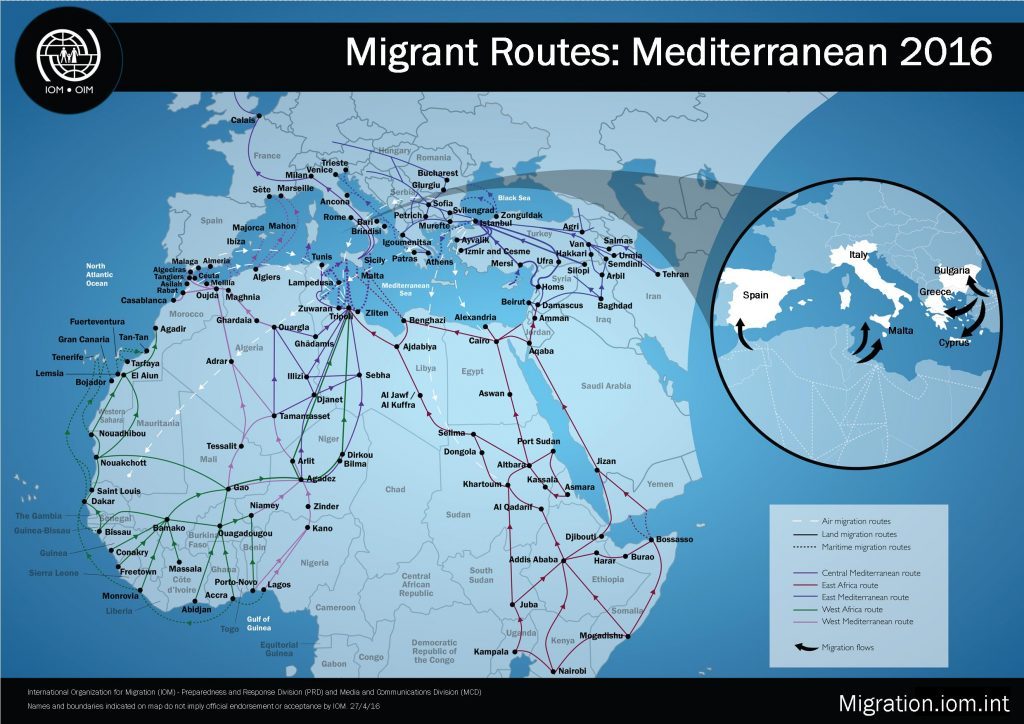 A total of 4,223 deaths have happened on the Central Mediterranean Route, 429 Eastern Mediterranean Route and 63 Western Mediterranean Route.
What is the Missing Migrants Project 
The Missing Migrants Project (MMP) is by the by International Organization for Migration (IOM). A joint initiative of IOM's Global Migration Data Analysis Centre (GMDAC) and Media and Communications Division (MCD), MMP tracks deaths of migrants and those who have gone missing along migratory routes worldwide. IOM and UNHCR also regularly coordinate on MMP data to ensure consistency.
The research behind this project began with the October 2013 tragedies, when at least 368 migrants died in two shipwrecks near the Italian island of Lampedusa. Since then, the project has developed into an important hub and advocacy source of information that media, researchers, and the general public access for the latest information.
The project collects data from a variety of sources depending on the region. It broadly includes data from national authorities, media reports; NGOs; and interviews with survivors. In the Mediterranean region, data are relayed from relevant national authorities to IOM field missions, who then share it with the MMP team. Data are also obtained by IOM and other organizations that receive survivors at landing points in Italy and Greece. In other cases, media reports are used.