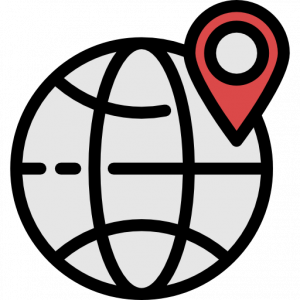 Various trends have influenced the development of GIS in the past decade. Information structures in both business and administration increasingly incorporate GIS components, which requires that geodata is linked with other types of spatial information so that they can be integrated into geographic information systems.
GIS systems enable the electronic management of spatial data and facilitate its visualization. They are specialized forms of information systems that are conceived for use with spatial data. Their purpose is the collection, modeling, storage, manipulation, analysis, retrieval and presentation of geodata.
Why is GIS significant?
Digital societies today are largely dependent on information. GIS is actively being used to provide solutions in numerous branches of government services as well as in businesses and industry. It integrates spatial information and other relevant data into a single system that can offer specialized processes for the analysis of spatial problems. Geoinformation technology is being used in surveying, engineering, planning and logistics for the collection, processing, management and presentation of spatial information. Organizations are heavily investing in GIS to increase efficiency.
GIS + Smart City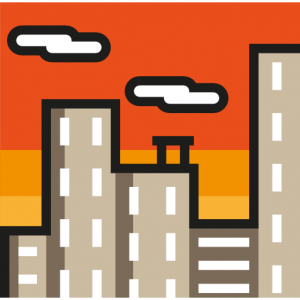 Urban areas are getting crowded each day. Development of self-sustaining cities appear to be an alternate solution to this problems. Technology is playing a major role in self-sustaining cities. These cities are enabling automation and real-time integrated city monitoring and management through a network of sensors, cameras, wireless devices and data centers. An simpler way to look at these smart cities would be to see them as developed urban area that creates sustainable economic development and high quality of life by transcending multiple key areas like economy, environment, mobility, governance, energy efficiency, people and living conditions.
Smart cities present a substantial growth opportunity in the coming years. But they have their challenges too as these projects are rather complex with residential and commercial spaces supported by an infrastructure backbone for power, roads, water, drainage and sewage.
A centralized information system based on GIS provides an IT framework, which integrates not only every stakeholder but also every aspect of smart city processes – starting from conceptualization, planning, and development to maintenance. GIS is deployed at every stage of planning and development of a Smart City. So what are your steps to implement GIS in a smart city project? Esri has their version.
Acquire: Find the right sites for city development, view legal boundaries, arrive at right valuation of your existing/new sites
Planning & Design: Identify deficiencies and determine optimal solutions. Integrate GIS with most design tools, including CAD, BIM bringing greater analytics and cost-estimation capabilities to your infrastructure design process
Construct: Integrate project and financial management software with GIS to better manage projects. GIS can provide a single point of entry for all construction-related documents and files.