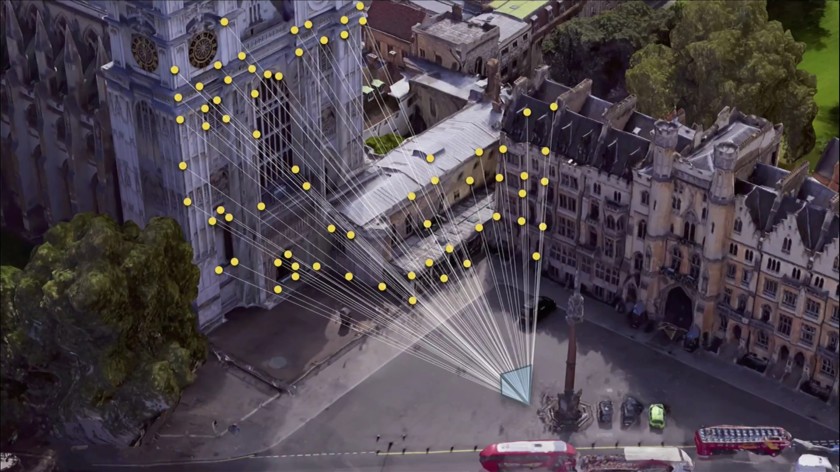 I am sure that just like me; many of you have at some point in time not felt much confident with Google Maps Navigation. Confused whether you are going the right way, you must have asked yourself, "Am I going the right direction?" If this was bothering you, if you were getting lost with GPS as well, relax! You can now navigate better with Google Maps VPS.
Be prepared to get directions with greater accuracy with a new feature of Google Maps. With its new Visual Positioning System (VPS) feature, Google Maps will use the camera of your smartphone to identify your surroundings, and thereby visually present the best suitable route to your destination right in front of your eyes!
Using VPS, Google Maps will help you navigate better as it will display blown-up 3D directions such as lit-up arrows and precise steps like "6th street is 100 feet away."
How to go visual while navigating
To use the VPS feature, while navigating, you just need to tap a button to activate visual view and then just point your camera where you need to go to see relevant information. Panning the camera around the streets would automatically highlight points of interest nearby, such as cafés or retail stores.
You will see your surroundings with an overlay of Maps information for nearby business, arrows pointing you in the direction you need to go, with a small map at the bottom to remind you where you are headed. This is a powerful addition to Google Maps and Street View.
What is more interesting is that you may have an animated character on the screen to help you navigate better with VPS.  While showing the demo of the new positioning system, Google used a little fox.
The feature can be especially helpful in densely populated urban areas with tall buildings, where GPS drifts are common.
The Visual Positioning System is surely the next big thing in easy navigation into unknown territories, but we still don't know by when our smartphones will become smarter with this feature installed in Google Maps. Google has still kept that a mystery!
Also Read
Google Maps Platform – A new offering for Developers is here