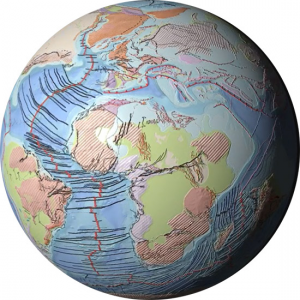 For any country it is important to know where are the maximum natural resources located. Gretech Group's Globe is the ultimate solution for this. However what's new is the Getech's latest release of Globe 2018 that gives in-depth knowledge of improved basin screening and exploration.
The Getech Group, which provides expertise knowledge to companies and governments so that they can better manage, develop or discover their natural resources; have developed the new version of  Globe with the help of experts in geophysics, tectonics, paleo-geography, global geology, Earth System Modelling and GIS.
This would also help exploration companies better understand petroleum system development, predict geologic risk and assess uncertainty.
How location of Earth's natural resources can be found?
The vast geoscience knowledge base that spans 59 stages through geologic time helps explorationists predict the location of Earth's natural resources quickly and efficiently, using consistent and fully-audited data.
Also, Globe 2018 includes new palaeo-surface geology and thermal mapping information, while also including new interactive tools for generating palaeo-climate profiles and assessing the Sediment-Water Interface Temperature (SWIT).
Explaining in detail how this new version of Globe will benefit its users, Chris Jepps, Chief Operating Officer, Getech says; "Globe 2018's new and unique palaeo-surface geology layers give you a better understanding of the character, quality and distribution of potential reservoirs within your area of interest. Meanwhile, the new thermal mapping content allows you to interpolate temperatures through the geological section of sedimentary basins where the temperature is strongly related to hydrocarbon maturation."
Also Read: Now you can be a part of global world land map project
Giving more insight Jepps adds, "In addition, the new SWIT and Climate Profile analytic tools can streamline your basin modelling workflows and help determine how play elements change through time, respectively. With these and other new features, Globe 2018 continues Globe's focus on practical features designed to improve petroleum basin screening and exploration outcomes."
Also Read: Google Data Search – Is this a new way to search for maps, satellite imagery, aerial Imagery, LiDAR data and more?