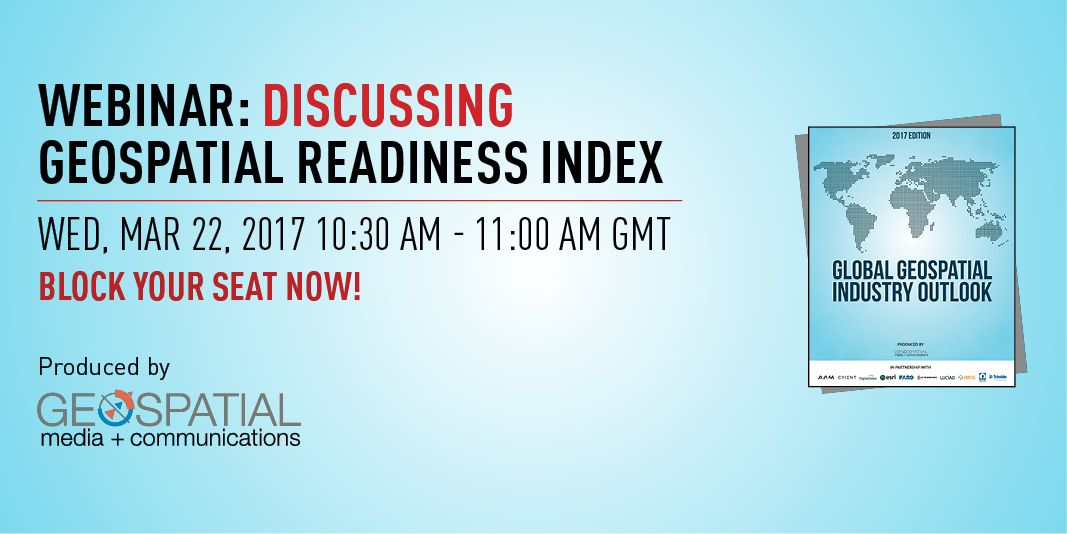 This Webinar presented by Geospatial Media is over!
More about the webinar:
Geospatial technology is at the core of the development of any economy. A nation's geospatial readiness is imperative to assess the fundamental tenants for transforming and converging economic opportunities. Listen to the insights from Geospatial Media and Communications on the first-ever global study undertaken to derive the Countries Geospatial Readiness Index!
Identify where your country stands in the Geospatial Readiness Index
Understand the pillars used to evaluate the Geospatial Readiness
Determine the reasons behind the enormous gap in beginner and leader countries in the Geospatial Readiness Index
Presenter
Anamika Das, Vice President – Market Intelligence & Business Consulting, Geospatial Media