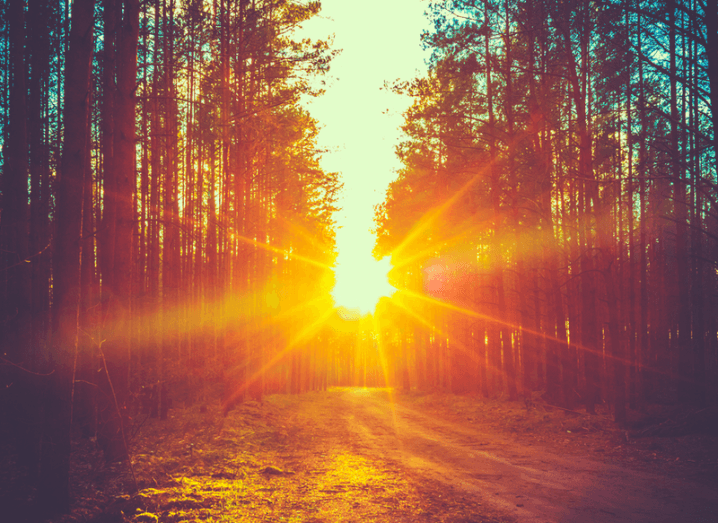 We are at the beginning of the fourth industrial revolution, where convergence is happening rapidly with technologies. Technology solutions like IoT, LiDAR, and Cloud are some good examples that show how these technologies in the process of providing creative solutions for new businesses, are transforming industries across the world.
The same approach is being used to protect the environment through various geospatial technologies. Treemetrics, which is a software developing company, is creating a kind of mesh network that maps out a digital forest. The reason why it is being done is because across the world, the forests are spread in more than 4 billion hectares of land, and they are increasingly under threat due to deforestation and degradation.

Treemetrics technology is there to try and make it easy to input information, analyze it and extract the insight that you need for feedback purposes to make better decisions in businesses. The company's vision for the forestry world is to lead the industry into this exciting new era, which they are calling the internet of trees.
To take care of that, a deal amounting 1.2 million euros has been signed with European Space Agency (ESA) to roll out a tree growth analytics system, that also includes a unique tree sensor device. The resulting data will be transmitted via satellite to provide real-time analytics for forest managers.
"The internet of trees system was inspired by Fitbit, and we are leveraging the very latest advancements from the internet of things transformation," said Treemetrics CEO Enda Keane.
This ESA collaboration follows a 1 million euros deal announced in April with Irish forestry management agency Coillte. The project will enable Coillte to have greater control over forestry harvesting using real-time satellite communications and a cutting-edge analytics platform.
A previous 1 million euros contract with the ESA announced in 2015 saw Treemetrics double its workforce to 40 people at the time.
"I am excited about the positive impact this digital analytics and measurement technology can provide to ensure real-time monitoring of our trees, as forests are the 'lungs of the Earth' and cover over 30pc of the planet," said Minister of State for Training, Skills and Innovation John Halligan, TD.
"People are very concerned with the level of damage occurring as a result of increasing climate temperatures."
Besides, Treemetrics has also developed an innovative and dynamic management system for natural resources that provides a wide range of tools to analyze, manage and display the available data sensitive areas, including earth observation and field data.
This solution utilizes technological advances in mobile applications, remote sensing, data mining and satellite communications technology and tailors them for maximum benefit for the forestry industry.