e-Merge Systems and Hexagon's Geospatial division are giving a new dimension to emergency communication solutions.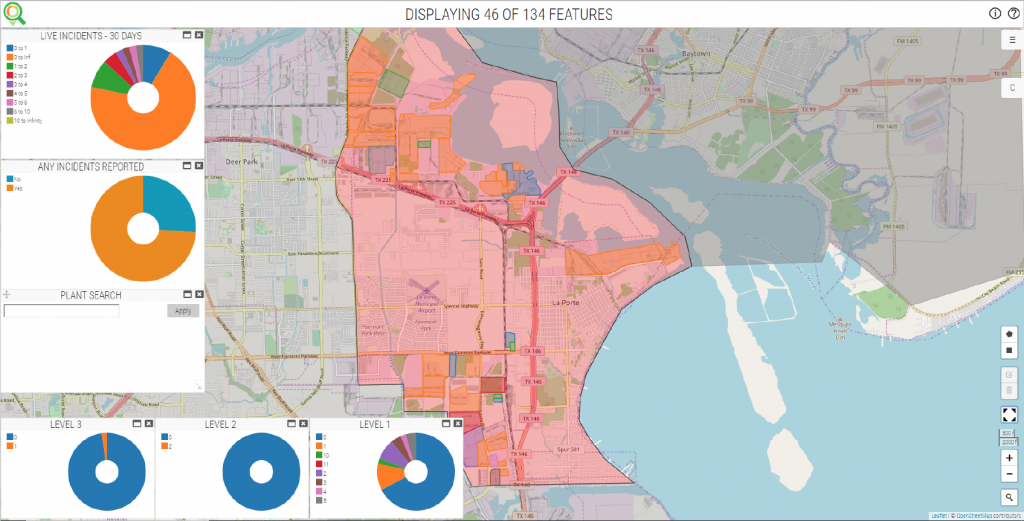 In March this year, when a large group of firefighters were struggling to douse a raging blaze at a chemical storage facility in Houston, a parallel rescue and assistance operation was underway. In addition to those areas directly affected by the flames, tens of thousands of people were potentially endangered by the toxic fumes – which changed directions with every shift of the wind.
If it weren't for the emergency communications and incident management solutions, citizens could have fallen prey to the hazardous smoke.
With the help of e-Merge Systems and Hexagon's Geospatial division, many incident notifications were routed to local 911 centers and neighbouring industrial facilities for rapid emergency response. The leaders in various jurisdictions are reviewing all of the incidents that were captured by the e-Merge Systems solution.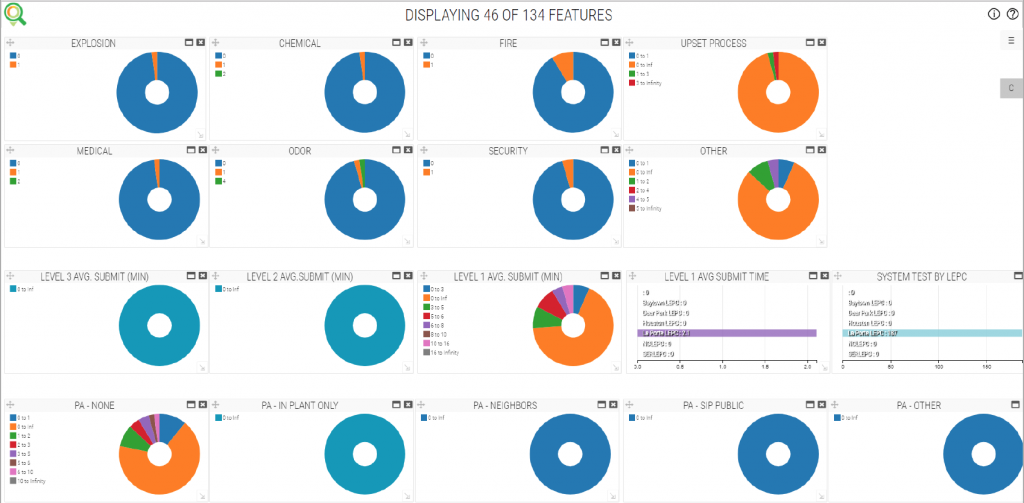 e-Notify is an electronic notification software solution that uses Internet-based Geographical Information Systems (GIS). This emergency communications platform provides a secure and instant means of connecting whereby participating entities are able to deliver information regarding an event to all stakeholders simultaneously. The users can select the anticipated area of impact in the form of GIS mapping and also indicate their recommended response.
The subscription-based solution integrates a wide range of geospatial data management and visualization solutions from Hexagon's Geospatial division, including GeoMedia, GeoMedia WebMap, M.App Enterprise and Smart M.Apps. Currently, e-Notify is used in a wide variety of applications, especially in the shipping operations in Texas. The product suite was designed to improve the speed, accuracy and consistency of mission critical communications between industry, government and the communities they serve.
Uses and Levels of Notifications
The e-Notify solution can also be used to report incidents occurring during the transportation of dangerous materials by trucks, trains and foreign oceangoing vessels. There are three different levels of notification reporting that the solution supports. These include:
1: When an incident is fully contained onsite at a facility or shipping yard.
2: When there is an incident where gases have been released, have not gone offsite, but have the potential to do so.
3: Incidents where gases are released outside of the facility or ship channel.
The solution also comes in handy in nonhazardous events such as when someone dumps a gallon of oil in the ship channel, which requires immediate reporting. "e-Notify is all about focusing on very targeted activation in the wake of an unforeseen incident. It helps in mitigating risks for facilities," says Dan Heiken, President of e-Merge. "This allows facilities to rapidly focus on internal notifications and take immediate action to address the issue," he adds.
Importance of Geospatial Tools
The value-addition that geospatial brings to the process can be gauged from the fact that last year alone, there have been more than 1,000 reports generated through e-Merge and e-Notify, thanks to Hexagon's Geospatial division. e-Merge has been leveraging a wide range of geospatial tools such as GeoMedia, GeoMedia WebMap and more recently, M.App Enterprise.
While GeoMedia WebMap is the driving GIS application behind e-Notify, e-Merge Systems is also using M.App Enterprise and Smart M.Apps to measure and understand the overall performance of the incident reporting process. Through Smart M.Apps, emergency coordinators can quickly understand the chemical plant reports over particular timeframes through compelling map visualizations with dynamic business intelligence charts. This allows coordinators to track incident reporting types for quality and timeliness of submissions. This also allows comprehensive viewing of incidents by jurisdiction, as well as overall incident types – ultimately giving the insights needed to determine which events require proactive action.  
"This is a prime example of how a wide range of innovative geospatial technologies, integrated with emergency communications solutions, can help drive decision-making for dealing with any kind of public safety challenge," says David D Holmes, Business Consultant for Hexagon's Geospatial division.  With GeoMedia web technology, e-Merge has developed an Incident Industry Status Board that displays a map of all active incidents in the Houston chemical facility fire situation. This actually allows viewing all reports to help determine which way the winds were blowing in case of a fire.
Edge Over the Others
While typical public incident notification can take up to 45 minutes to manually activate the process, the e-Merge solution is able to bring overall activation time of various systems down to two minutes, which is vital in major emergency management situations. In addition, the map data from the Incident Industry Status Board can be used to report outcomes to the Local Emergency Planning Committee, which includes local officials and public safety leaders, along with the general public.
"Geospatial data is critical to figuring out who to notify and what systems to use to notify them," says Heiken, adding that in this situation, solutions from Hexagon's Geospatial division allowed the impacted facility to quickly determine where these incidents were happening by sending out very timely notifications.