In this digital age, the only way a business can survive is through innovation. The successful exploitation of a new knowledge for creating, developing and introducing new products, processes or services is necessary for any organization to keep itself relevant. This becomes all the more important in the face of the recent collapse of oil prices and other commodities.
With the AIM Act of 2010, the Malaysian government created a statutory body called Agensi Inovasi Malaysia (AIM) to stimulate and develop the innovation ecosystem in the country. AIM is entrusted with the task to jump-start wealth creation through knowledge, technology, and innovation, as well as to inspire and produce a new generation of innovative Malaysian entrepreneurs.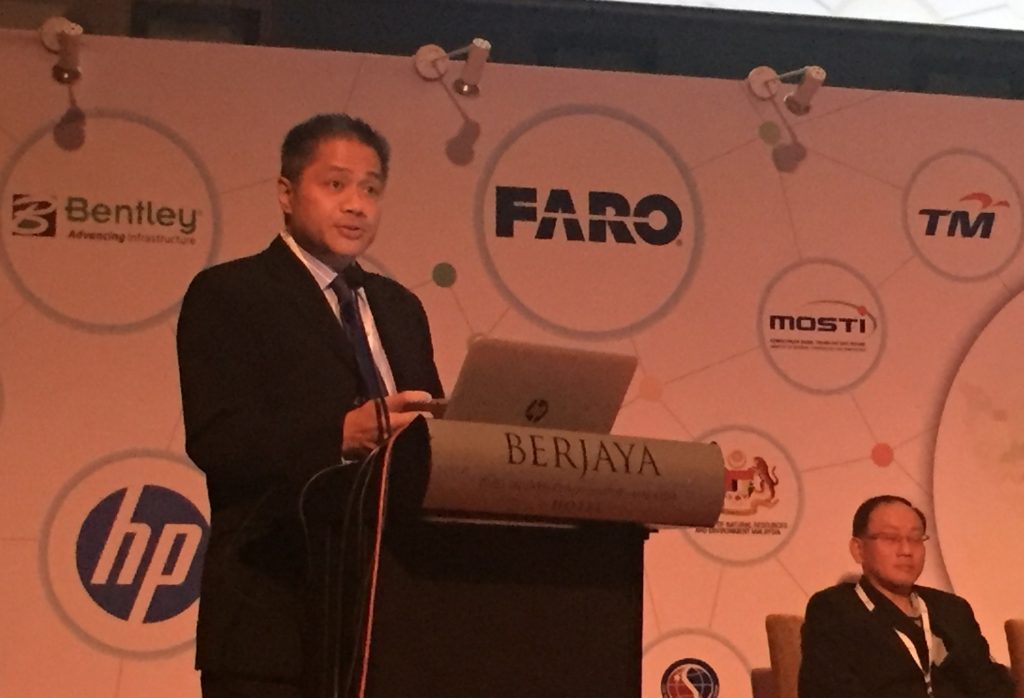 Mark Rozario, CEO, AIM, stressed on the need for greater synergies between government, science, and business at GeoSmart Asia 2016 in Kuala Lumpur. "In a few years' time, a country's economic growth will depend on its ability to bring knowledge, technology, entrepreneurship and innovation to the center of its development agenda. In order to achieve this, greater cooperation and strategic partnerships between research and industry should be fostered, rightfully through governmental policy interventions and innovative funding programs," he said.
AIM's programs for geospatial innovation
AIM is deploying various approaches to stimulate innovation in Malaysia. And the process starts right from the primary and secondary school children. "We believe that the 'thinking' culture should be fostered from a young age. We need to equip our next generation with the ability to think critically and creatively," Rozario said, detailing his agency's plans to develop a seamless creative pipeline for future innovations. In addition to educational reforms, universities have taken financial help from the government to host incubation centers within campuses and support startups with a business-enabled environment before becoming full-fledged enterprises.
AIM also runs programs like Equity Investments and PlaTCOM Ventures to create global success stories by working with companies that show potential to commercialize world-class innovations. Its 1Dana portal is a central source of information for funding programs and public R&D facilities in Malaysia. "I encourage young entrepreneurs to take advantage of our commercialization platform and various funding programs offered by the government and start commercializing your geospatial innovations," Rozario insisted.
Commercialization in mind
It has been observed that in most cases, research is not able to make it to the market because they were not tailored to local needs. "It is essential for any research to be conceptualized with entrepreneurship in mind from the beginning to ensure scalability of its end products," Mark explained.
Rozario also called on large corporations — that face challenges like limited R&D funds, organizational bureaucracy, and profitability concerns — to leverage the startups' ecosystem. "Large enterprises can directly engage with entrepreneurs through calls for collaboration, offering innovation funding or support in technology development," he said. With huge advantages in procurement, distribution, and manufacturing, as well as sales and marketing, large enterprises will be better able to scale up those innovations. AIM's programs like the Mid-Tier Development, National Corporate Innovation Index and the Intellectual Capital Future Check are a step in that direction.