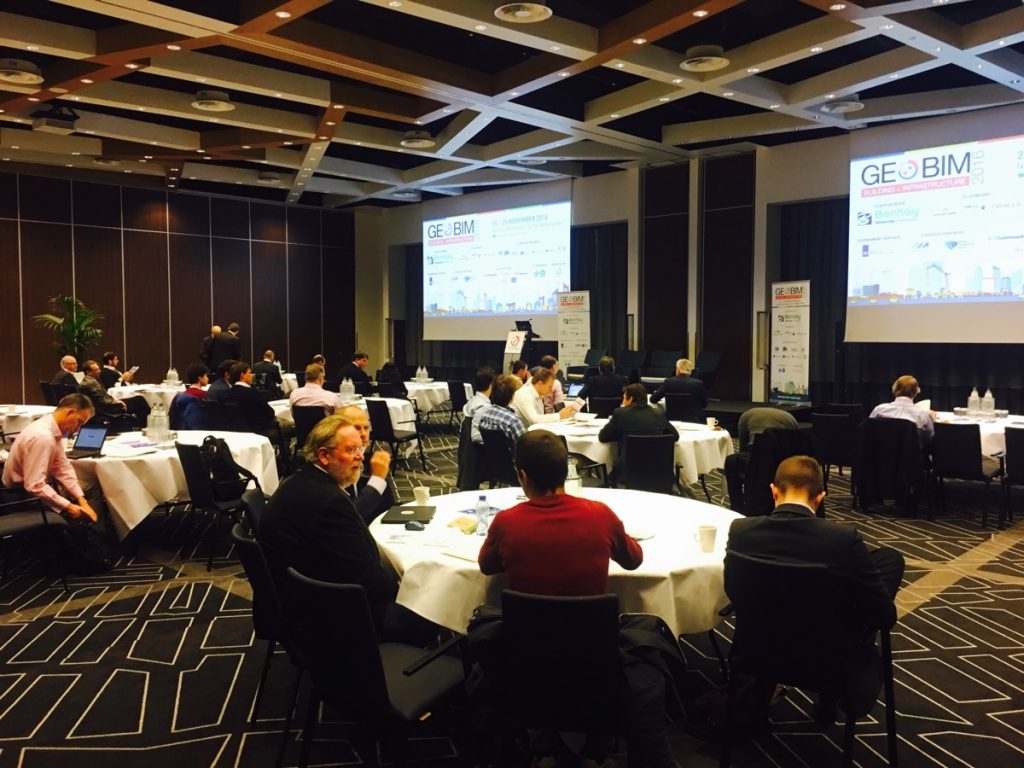 GeoBIM Europe 2016 opened in Amsterdam with a high-level discussion on how can Europe leverage new-age geospatial-powered ICT solutions to reach the next level of infrastructural development.
Rob van de Velde, Director, Geonovum, the Netherlands stressed the need for a disruptive model for BIM technology. "Just like AirBnB has disrupted the hospitality industry, we need BIM to evolve with a disruptive technology. If that doesn't happen soon, infrastructure would also be taken over by companies like Google and Tesla," he said.
For Jacqueline Meerkerk, Director, BIM Loket, the Netherlands, the need of the hour is to switch from push technology to pull technology. "Users are more interactive with technologies offered by companies like TomTom and Google Maps. But, in the build sector, the user in not sitting in the driver's seat. And that is exactly where the problem lies," she insisted. "Geospatial industry is fast moving from data to knowledge. This is a huge chance for facility managers to do more with BIM, especially in the maintenance phase."
The Ministry of Infrastructure and the Environment and Geonovum are currently developing a national 3D data strategy for the Netherlands. For Rob, this is the first step toward infrastructural development. "This strategy aims to provide a solution towards the increasing demand for accurate and reliable 3D geo-information describing the physical environment," he said.
An important trigger in this increasing demand is the need to predict the impact of urban plans on the environment in terms of noise propagation, air quality, shadow analysis and so on. "Currently only local initiatives on 3D modeling exist. From a perspective of the equality of rights, however, the challenge is to provide coherent, accurate and reliable 3D geoinformation on a national scale to all parties involved," Rob added.
Concurring his view, Herman Winkels, Program Manager – BIM, Ministry of Infrastructure & the Environment, The Netherlands, pointed to the Dutch BIM Strategy 2020. "Public clients, engineers, architects, contractors, installation sector (HVAC) and product manufacturers have been working closely together since the last five years to improve cooperation and develop standard processes and open BIM-standards," he revealed.
The National BIM Strategy 2020 contains the increase of, use and adoption of these standards; a public client demand for use of these standards; the combination of these standards and geo-standards in planning projects, (smart) city development and environmental studies; and a crucial role of data and standard use in maintenance phase of buildings and infrastructure.
"International development on BIM-libraries and CEN/ISO-certification will diminish the costs for the building industry sector and for all other stakeholders. This national BIM strategy 2020 will directly influence traffic achievements and behavior of building owners and users," promised Herman.