According to the European Global Navigation Satellite Systems Agency (GSA), Galileo is currently 'affected by a technical incident related to its ground infrastructure'. This incident has led to a temporary interruption of most of this satellite system's initial navigation and timing services. There is an exception, however: the Galileo Search and Rescue (SAR) service. The SAR service locates and helps people in distress situations at sea or in the mountains. It is unaffected and remains operational.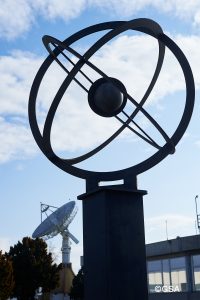 What is Galileo?
Galileo is a multi-billion-euro project of the European Union and the European Space Agency. The EU owns the system, while ESA acts as the technical and procurement agent. Galileo wants to be a civilian, European alternative to US (GPS) and Russian (GLONASS) controlled networks. The EU satellites help to pin down and track mobile telephones users, vehicles and even postal parcels. There are currently 26 operational satellites in orbit, out of a planned total of 30 that will reach completion in 2021. Galileo relies on a complex ground infrastructure to control the network and monitor its performance. This is where the current problem has its roots. On July 11, 2019, it malfunctioned. It became apparent that the world is still collectively dependent on 'good old American' GPS.
Why doesn't this outage mean instant trouble?
Not all users of Galileo's services are aware of the fact that the system is officially in its 'initial pilot phase'. During this 'pilot' phase preceding 'full operational services', location based instruments and sensors typically use Galileo signals in combination with other satellite navigation systems. In this stage, most professional position instruments actually do benefit from these new satellites, but GPS is still the prevailing technology. This allows for the detection of technical issues before the Galileo becomes fully operational. And this is what GSA is explaining to all concerned. Also, this is why interruptions like these do not pose huge issues for most of us.
Better quality and accuracy
Using Galileo, professional data capture systems provide surveyors and other location enabled workers with better quality and accuracy. This is especially true when working in 'difficult' angles. Notorious are the 'urban canyons' between high-rise buildings in streets going from north to south. Galileo is also strong on higher geographic latitudes, like the Scandinavian countries. Due to a somewhat limited availability of GPS satellite signals in these and similar locations, surveyors find it typically hard to catch good coordinates there.
Read more: FFC approves use of Galileo GNSS in the US
GPS Fallout
When the ever-present GPS experiences a fallout, Galileo should come to the rescue. Apparently, we have not quite reached that phase. As GSA states, "While the current incident is very unfortunate, it is precisely to cater for such initial technical incidents that the EU is rolling out Galileo progressively." Even after all these years of eager anticipation and ongoing development, we are still talking about a complex global navigation system. The 'initial services' phase Galileo is in, allows for the detection of these problems, claims GSA. "Right now, experts are working 24/7 to restore the Galileo services as soon as possible to their nominal levels of such technical issues before the system becomes fully operational", reads the official statement.
Timeline
On July 11th, 2019, the first official statement on the outage came out of the GSA. It read: "Until further notice, users may experience service degradation on all Galileo satellites. This means that the signals may not be available nor meet the minimum performance levels defined in the service definition documents and should be employed at user's own risk. The nominal service will be resumed as soon as possible." A couple of days later, July 13th, GSA severed its tone: "Until further notice, users experience a service outage. The signals are not to be used."
Cause of incident identified
On that same July 13, GSA identified the cause of Galileo's outage: 'a technical incident related to its ground infrastructure'. Technicians started implementing recovery actions to ensure that the nominal service would be resumed as soon as possible. Possibly realizing that factual information about the background of the outage would be welcomed, the GSA posted a longer statement, revealing that a technical incident in the Galileo ground infrastructure was affecting the functioning of the Galileo system. GSA will continue to inform users on a regular basis, including on the service recovery date.