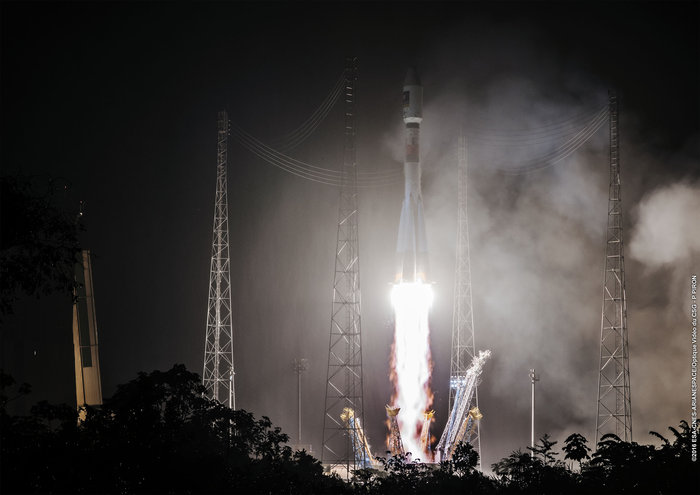 Four Galileo satellites will go up in orbit on November 17 by Ariane 5 rocket from the French Guiana air space.
November's launch is a major step since with this launch, the total number of satellites in orbit will go up to 18. And this is when the Galileo will enter Initial Operational Capability phase. The IOC stage will be the partial commissioning of the ground and space infrastructure. Having 18 satellites in orbit should enable Galileo to begin services like Open Service, Search and Rescue Service and PRS. However, the final decision will be taken by the European Commission, the system's owner.
Meanwhile, intense behind-the-scenes work is on to ensure the worldwide Galileo system, including its far-flung ground stations, is reliable, secure and robust for the start of operational services to users, Paul Verhoef, ESA's Director of the Galileo Programme and Navigation-related Activities, had revealed after the launch of the previous two satellites in May.
Ariane 5 benefits
Ariane 5 will be used for the first time in November in Galileo launches to lift four satellites into orbit in one flight, further accelerating the deployment of the constellation. The 14 satellites already in orbit have been launched two at a time, by Soyuz rockets from French Guiana. Two more Galileo launches by Ariane 5 are due in the next two years, with the final constellation expected to reach its 24-satellite status by 2020.
The modified Ariane 5 that will carry the four Galileos into orbit have been in development since 2012. The new version, which has evolved from the Ariane 5 used to place ESA's 20 tonne supply ferry for the International Space Station into low orbit, will carry a lighter payload — four fully fuelled 738 kg Galileo satellites plus their dispenser — but must take it up to the much higher altitude of 23 222 km.
GSA ready for takeover
The operations and provision of services of Galileo, which is expected to go full operational by 2002 once all its 24 satellites are in place, will be entrusted to the European GNSS Agency (GSA) from next year. GSA is already in charge of the European Geostationary Navigation Overlay Service (EGNOS) along with managing the security accreditation and general security provision for both programmes. But ESA is in charge of system design, acquisition and construction.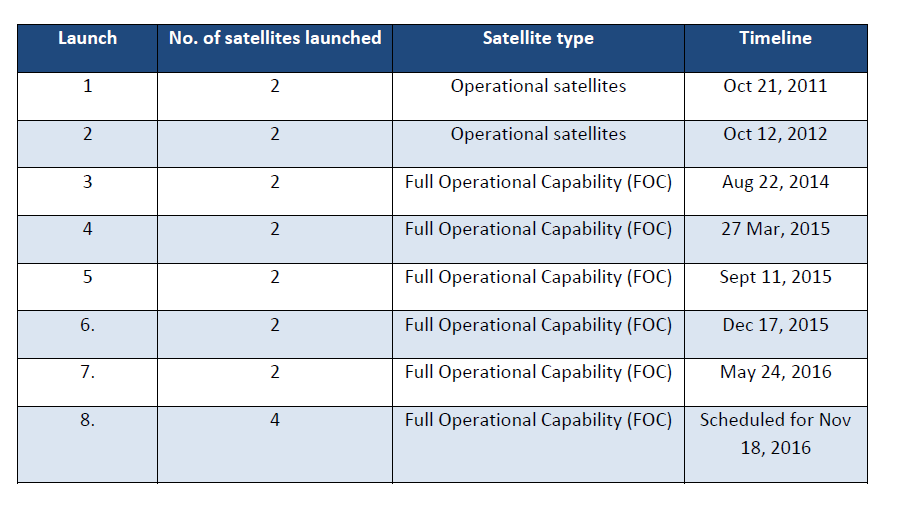 The new GSA facility called the European GNSS Service Centre was inaugurated this summer at Loyola de Palacio facility in Madrid. Currently it employs over 40 people but once the operations contract is awarded and initial services officially start, the number of headcount is expected to go up significantly.
The Galileo program is Europe's initiative for a state-of-the-art global satellite navigation system, providing a highly accurate, guaranteed global positioning service under civilian control. While providing autonomous navigation and positioning services, the Galileo program will at the same time be interoperable with other GNSS systems such as GPS and GLONASS.