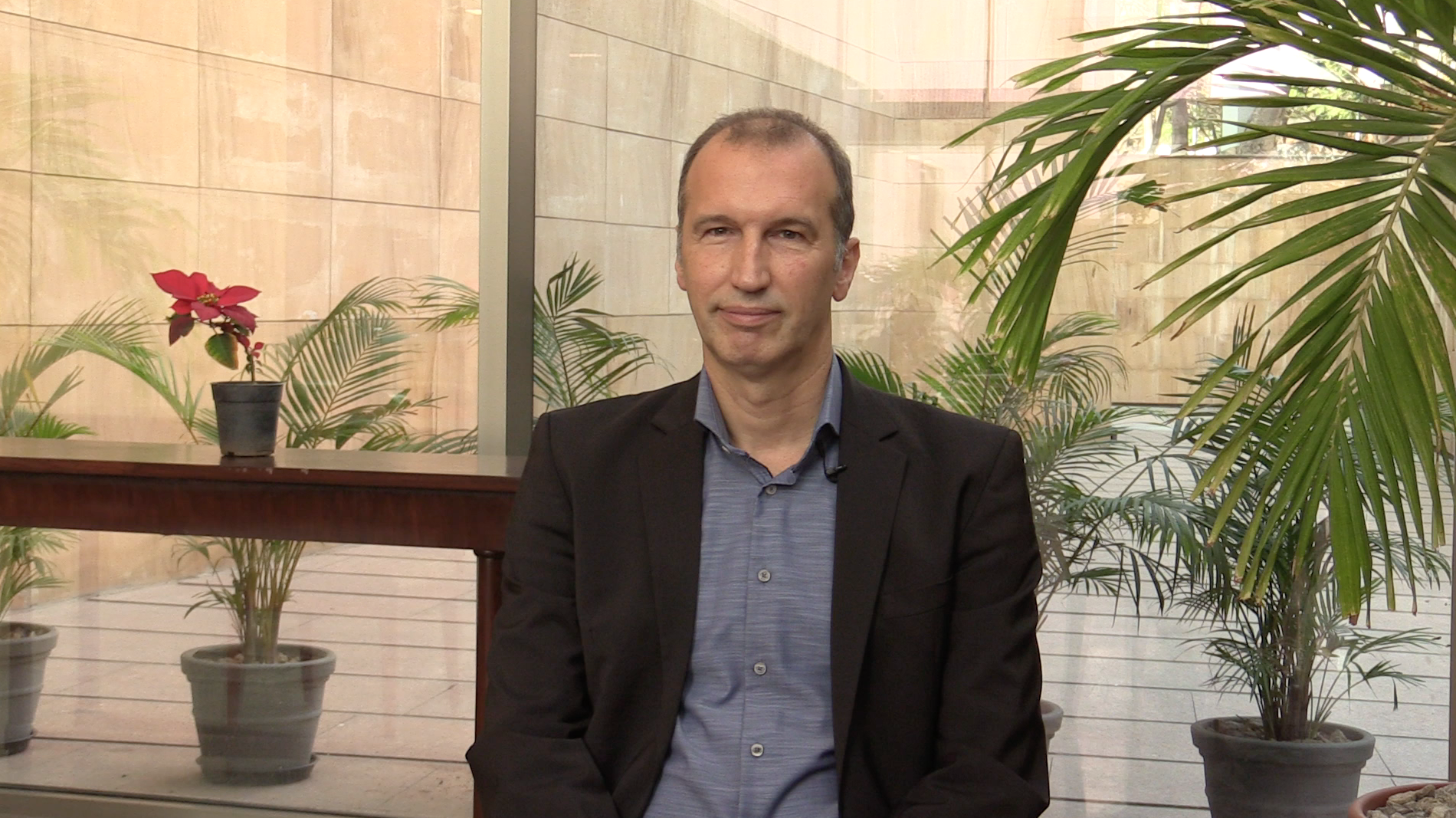 With our smart maps and smart traffic products, we are a key enabler of various special analytics, leading to a lot of business intelligence, says Arnout Desmet, VP Maps, TomTom in an exclusive interview
Can you throw some light on TomTom's path breaking innovations?
I can give you two examples of innovations. One is in the area of traffic and traveller services. We through the licensing of our maps and navigation software to multitude of customers get access to Big Data about where people drive, when do they drive and how fast they drive. We get this information from probe data, which we process in our TomTom data centres and infuse them with other information to make sense out of it in the form of real-time traffic and traveller information. For example, we can provide information on vehicle counts, information on average speed of vehicles – anytime of the day, any day of the week. We can also derive historical data that can be shared with authorities in context of smart cities. Real-time traffic information is used by lots of automotive partners and also authorities in context of their traffic control management.
Another area of innovation is in the domain of autonomous driving where we provide High Definition maps which are being used for accurate vehicle positioning. It also provides lot of context information that will help used cases around automated and autonomous driving. RoadDNA is our patented feature product that provides a highly compressed footprint of the environment around vehicle which allows very accurate positioning. The combination of High Definition maps and RoadDNA is a very important source of information for autonomous driving.
What has been your most recent product launch?
We have extended range of products as services to various industries. Our new product is On-Street Parking Service that provides indications on the probability of finding parking spots. It is time dependent and we derive the information from probe or GPS traces. The other product is High Definition maps that we are rolling out for major markets and also RoadDNA that we combine with High Definition maps.
What are your recent tie-ups and collaborations?
Our recent collaboration has been with ZENRIN, Japan's leading mapping and navigation company. We announced a broad ranging partnership with them for traffic and maps in the country and outside.
Location has become the buzz word and is paving the way to faster growth in businesses. What is your take on it and what is your business model?
Location as a dimension is prevalent in all aspects of life. It is very important for TomTom but also for user community. With our smart maps and smart traffic products, we are a key enabler of various special analytics, leading to a lot of business intelligence. With these products, we can enable enterprises and governments to add location intelligence to their understanding that will help them in their services, products and improve competitiveness of enterprises. Business model depends upon market segment and used cases. In most cases, we apply our licensing model to a wide range of external partners.
Does TomTom provide data maps solutions separately? Where is the demand coming from?
We do both. We license our maps, software and services — live traffic services and traveller information services including parking availability, weather information and fuel prices. We provide these products as standalone products and they can be combined as well. For example, our navigation software is often combined with our maps and traffic information, and is a very powerful combined solution. We position these products in different market segments. We are active in automotive, government and enterprise segments. We are applying different business models to position these products separately or as packages.
Do you use crowdsourcing?
We are pioneers in crowdsourcing. We have been applying crowdsourcing for a long time. The products I mentioned, especially the traffic products are based on this technology. Basically, the GPS traces from mobile devices, portable devices, automotive systems, fleets, are all part of crowdsourcing. We also do active crowdsourcing in the sense we ask our customers to provide active feedback on maps or traffic incidents or events. All of this is part of the crowdsourcing approach. We are a heavy user of it for not only traffic and traveller information services but also maps.
What is the future of location intelligence?
To me, the future of location intelligence lies in embedding location as a component in all the services that are provided but making it to certain extent invisible. It should be made so integral part of the service that it leads to personalized service offering. Companies and authorities can derive a lot of value from location intelligence that can enable them in improving their service performance.