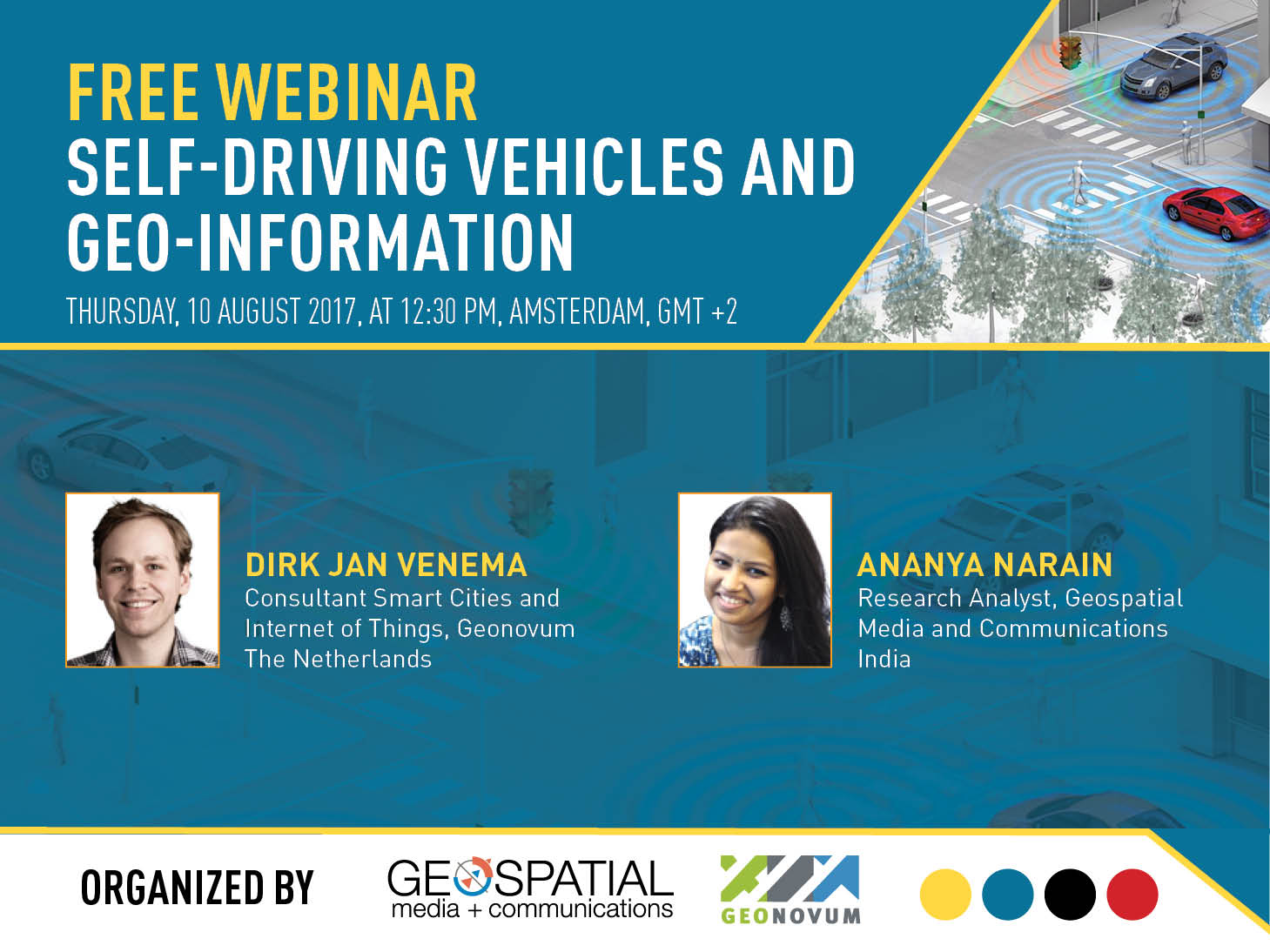 Did you know that data along with software platforms and geospatial infrastructure are transforming the entire landscape of automotive industry?
Are you aware of the technologies that 'lie under the bonnet' of the driverless cars?
If you are a stakeholder of the self-driving vehicle ecosystem, do you know what is your role going to be in this massive revolution?
Do you realise the crucial role that the government will play in establishing a protective legal framework for the sustenance of autonomous vehicles?
Want your questions to be answered? If yes, join us for an interactive webinar on 'Self-driving vehicles and geoinformation'. The key features of this webinar are:
Understand the concept and business of self-driving cars, no more myths!
Know the current market trends, benefits and costs associated with self-driving cars
Get actionable insights on the role of key stakeholders of the self-driving cars ecosystem
Understand the role of geospatial technology, data and services
Know the critical role the government is going to be play
Webinar Details:
Title of the Presentation: Self-driving vehicles and Geoinformation
Day and Date: Thursday, 10th August 2017
Time: 12:30 P.M. Amsterdam, GMT +2, (4:00 P.M. IST)
Webinar Organised by Geospatial Media and Communications and Geonovum