Knowing the best next location to open, expand or redesign means being aware of many different datasets simultaneously, such as area incomes, education levels, individual buying capabilities, etc. But does it rattle your minds that companies nowadays are using this enormous data to hire teams or individuals.
These companies in order to add more rigor to their decision-making are using these datasets at every stage of the talent lifecycle. Thus, location data allows talent acquisition professionals to influence the strategic direction of their companies and elevate their own careers.
In a report by talent acquisition professionals – Global Rebuilding Trends 2018 – 9,000 recruiters and hiring managers were surveyed around the globe about their attitudes and behaviors around data. The report shows 64% of recruiters and hiring managers use data at least "sometimes" while 79% of recruiters and hiring managers are at least "somewhat likely" to use data in the next two years.
However, what is new is the volume of data available and the speed with which it can be analyzed. So, data can now be used to predict hiring outcomes, not just track them.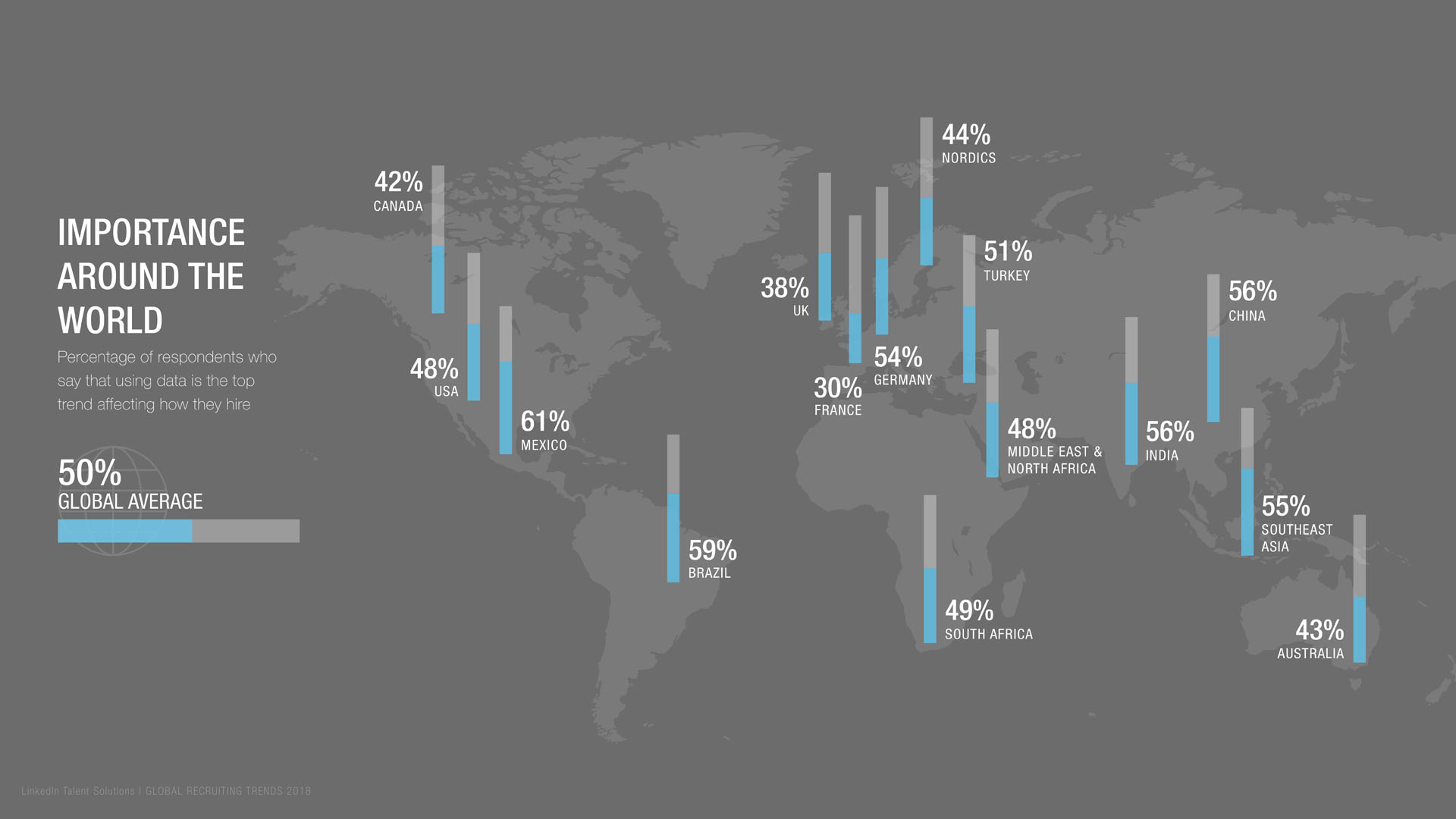 Determining strategic location for new offices
Where there is possibility of maximum sales, population, demand, etc are integral factors to decide strategic location for new offices. Location-based data can greatly improve sales force productivity by helping companies design balanced sales territories to optimize coverage and customer service levels. Data on customer density, travel times between different sites, the locations of customers with high buying potential and other factors can be brought together and analyzed to ensure that territories are set up to reach customers both effectively and efficiently.
Realising the power of this data, the report gives an example of a company called Novartis who used data effectively to find an apt location for their office.
By leveraging data, the company was able to compare each city's talent pool on factors such as mobility and employers. Career level was also a key point of comparison as Novartis successfully recruits most employees at mid-career. In the talent report, Mumbai was the clear winner over Bangalore with its much larger population of mid-career talent. Once the data was shared with all stakeholders, it only took three weeks to reach consensus on Mumbai.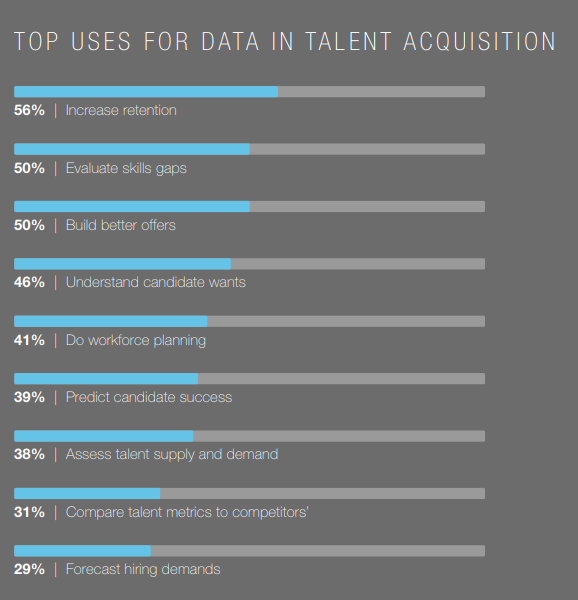 Where to recruit tech talent, thanks to the data
Another example where data has been used optimally is by a Sydney-based company called Atlassian where they were facing a tech skills shortage. They needed to start recruiting internationally to meet their hiring goals. So the talent acquisition team used data to pinpoint key European markets where the supply of tech talent exceeded the demand, and where the company had been successful relocation-wise in the past.
They also used data to unearth what those targets were looking for professionally in order to optimize messaging. From there the team used targeted online campaigns and recruiter outreach to find the right talent, kick off the relocation conversation, and ultimately meet their hiring goals.
The opportunities that enterprises can capitalize on using location intelligence is to leverage location-based data and ensuring that the data are relevant, accurate, and complete. Better geocoding is essential and companies are accessing faster processing of large volumes of records that come in a variety of formats, often from different sources. As a result, organizations are using geoenrichment to append these myriad data sources to existing corporate data such as client lists, loyalty programs, or social media interactions whereby advanced location analytics can reveal proximity patterns not seen in other forms of business analysis.
Also Read
Location data sharing: What are the concerns around privacy?
Location data helps nab culprits in CBSE question paper leak in India