FAA has selected 10-city drone pilot project for the Unmanned Aerial System Integration Pilot Program. The project will give the administration insights into how it might relax drone restrictions in the future.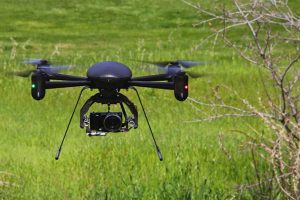 From goods delivery at the doorstep to giving precise, focused and ready to use high-resolution imagery drones are impacting workflow at every step. Nonetheless, wider applications and ready to use functionality, uses of drones are under various restrictions. The Federal Aviation Administration has imposed various policies that confines its uses and makes its operations tough. But, now the scenario seems to change.
The FAA has announced 10 projects where the agency will take certain steps to relax some of the restrictions. These projects will be initiated in 10 different cities of the US where they will participate in FAA Unmanned Aerial System Integration Pilot Program. In the program federal, state, local and tribal governments will work with private sector and nonprofit partners to test drones under some of the restricted conditions. With the outcomes of the project, the administration wants to use its observations to change up the rules and make it easier for drone users to operate under more conditions.
Let's have a look at what these projects are.
1
CHOCTAW NATION OF OKLAHOMA
In the project, the Choctaw Nation and its partners will explore use cases related to infrastructure inspections, public safety and agriculture. Here drone restrictions like night flying, flying over people and flying beyond visual line of sight will be tested. The tests will incorporate ground-based "detect and avoid" systems, which help drones avoid other aircraft. Results from these operations will be applicable and extended to a wide range of operations and geographical locations.
ALSO READ: Drones to boost agricultural production and help maintain food security
2
CITY OF SAN DIEGO
The prime focus of the project will be on border protection and food delivery. It will also entail in international commerce, Smart City and autonomous vehicle interoperability and surveillance. In this, the awardee will conduct UAS operations and examine new technologies not in use today by leveraging its indoor testing facilities and various drone landing stations and ports. These UAS operations will provide solid data to improve UAS specific ID & Tracking systems, necessary for UAS integration into the National Airspace System. The plan will a lot of communications work in the project, testing 5G, 4G LTE and FirstNet networks as well as working with drone-specific identification capabilities.
3
INNOVATION AND ENTREPRENEURSHIP INVESTMENT AUTHORITY (HERNDON, VA.)
The project will focus on package delivery in rural and urban areas. It will also include using technologies like detect and avoid, Identification and tracking, radar systems, and mapping tools. The acquired data will be used provide significant, scalable benefits to the agency and industry. The awardee seeks to leverage existing expertise through partnerships with the Virginia Tech UAS Test Site, NASA, and stakeholders with cybersecurity expertise.
4
KANSAS DEPARTMENT OF TRANSPORTATION
With the use of range of technologies like detect and avoid, ADS-B, satellite communications and geo-fencing the test will focus on beyond visual line of sight operations in rural communities to facilitate precision agriculture operations.
5
LEE COUNTY, FLA., MOSQUITO CONTROL DISTRICT
Monitoring health situation is the main concern here. This project will focus on low-altitude aerial applications beyond visual line of sight and night operations to control and surveille mosquito population using 1500-lb. UAS. Satellite communications, infrared imaging ground-based detect and avoid radar systems will also be incorporated in the test.
6
MEMPHIS-SHELBY COUNTY, TENN., AIRPORT AUTHORITY
Working with FedEx and Agricenter International, the project will focus on inspection of FedEx aircraft and autonomous operations to support airport operations with perimeter security surveillance and package delivery. It will also include work with UTM concept to control manned air traffic. Apart from UAS, the acquired data will be used for advancing air traffic.
7
NORTH CAROLINA DEPARTMENT OF TRANSPORTATION, RALEIGH, NC
Under various restricted conditions using drone-supporting technologies, the department will look into drone package delivery, using designated delivery stations and emphasizing the ability to serve small businesses.
8
NORTH DAKOTA DEPARTMENT OF TRANSPORTATION BISMARCK, ND
Here the test will be for linear infrastructure inspections, crop health monitoring, and media reporting and emergency response. In this project, the department will search for data relevant to four areas: external systems, aircraft system technologies, training needs and processes and procedures.
9
CITY OF RENO, NEV.
Life-saving medical equipment like medical defibrillators in emergency situations in urban and rural set up will be tested here. The tests will incorporate weather data and radar into drone operations within a three-mile city radius. The project has several commercial medical partners too.
10
UNIVERSITY OF ALASKA FAIRBANKS
What makes this project different is the test of drones under harsh climatic conditions. The test will be done to pipeline inspection and remote surveying. Collision avoidance, detect and avoid day and night, ADS-B, differential GPS, satellite services, infrared imaging and UTM will be integrated into the test.