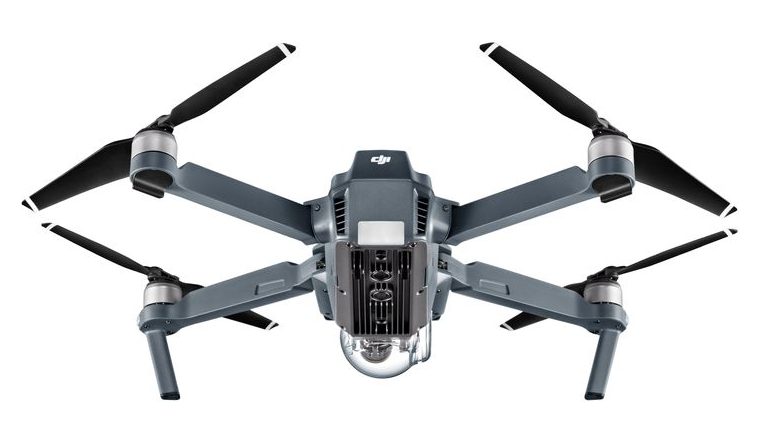 Announced last month, DJI's Mavic Pro drone was supposed to be shipped on October 15th to customers who pre-ordered the UAV. But it is only on Friday that the company stated in a note on their website that DJI Mavic Pro drones are now shipping. In an official response, the company has claimed that an excessive demand is keeping up the trouble.
The company launched the foldable drone last month. The UAV comes with 12-megapixel camera that can record UHD quality video at 30 frames per second and 1080p footage at 96 frames per second.
The UAV comes with an advanced sense of obstacle avoiding feature, which sets it apart from its competitors. Allowing image capturing for vertical portrait, the UAV camera can be flipped to shoot photos and videos.
On a single charge, the drone can stay airborne for 27 minutes. The arms and propellers of Mavic Pro fold alongside its body, making it possible for the drone to fit in a backpack or purse. The company claims, when packed up, the drone is as compact as a water bottle.
A range of its sensors and processors work simultaneously to make the UAV obstacles and lock on to moving subjects.
The UAV uses a combination of sensors and processors to avoid obstacles and lock on to moving subjects. DJI has added a Gesture Mode feature in the drone, which lets pilots use hand signals to command the Mavic Pro to take an aerial selfie, or "dronie."
A step ahead of its competitions, Mavic Pro analyses what's in that box and matches it to the profiles of people, cars, animals, or bikes. And once the Mavic Pro locks on to a target, it can follow it from behind, zoom in front of it, fly alongside it, or circle the subject. That allows for different kinds of creative video shots.
For value addition, the company has added two new modes that were not available on the previous models.
Terrain Mode
In the Terrain Mode, the UAV follows a subject from a fixed, constant height, even while that subject is moving up a sloped surface.
Tripod Mode
On the other hand, the Tripod Mode slows down the UAV to 2.2 miles per hour or under, and reduces the sensitivity of the controls, which DJI says makes it easier to fly the vehicle in indoor spaces.