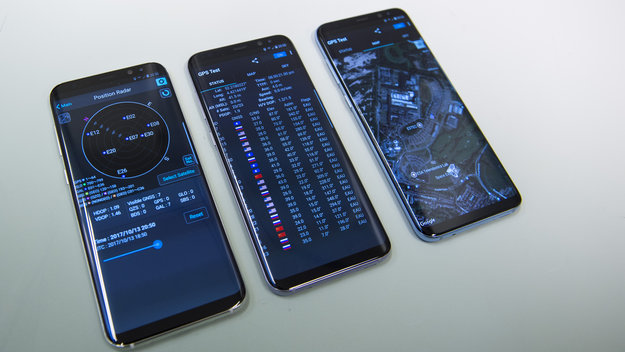 Students and trainee researchers from all across Europe have been invited to participate in ESA's new Galileo smartphone app competition for creating an app that would do fixes using Galileo satnav measurements.
Organized by ESA in partnership with GSA – European Global Navigation Satellite Systems Agency – and the European Commission, the competition is also being supported by Google. There are no restrictions on participation and students from all European universities and trainees at various research centers can freely participate.
Moving ahead from last year's maiden competition, whose winning app is already publicly available, this year the main challenge would be the utilization of dual frequency capability of Android 8.0 for calculating dual frequency positioning solutions from unprocessed satnav signals and subsequently compare them with their single frequency equivalents.
The primary objective is the attainment of sub-meter accuracy globally in clear and unhindered sky conditions. The winning app should offer a host of choices to the users, like choosing a Galileo-only option, GPS-only positioning or both concurrently. Furthermore, it should also have the option of incorporating other satnav systems, if the need arises, in the future.
One of the main reasons being that receiver chipset inside a smartphone use Galileo in combination with other constellations: GLONASS, GPS, and BeiDou. The chipsets work akin to a 'black box' in an airplane, which is the repository of all information about the flight. Just like the 'black box', the chipset makes position fixes easily accessible to users, but it doesn't permit the user to make adjustments like which constellation to be used when.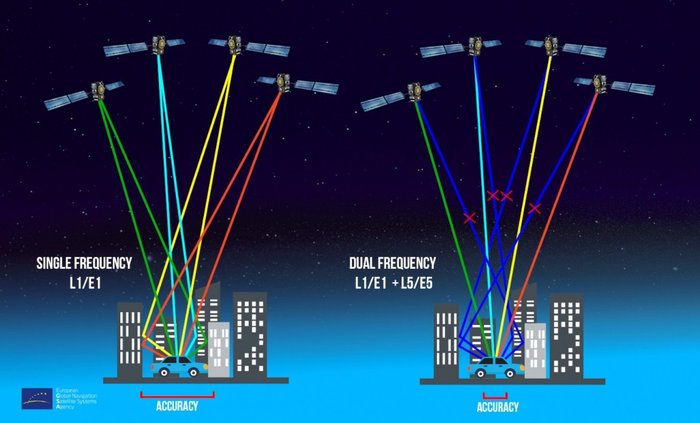 Although, in latest Android upgrades it is possible to access raw signals for determining position, thus leading to the possibility of an application where a user can select the constellation he wants.
New models too would depend on dual satnav frequencies. This would bolster positioning precision. The higher chip rate of additional frequency would allow chipset to compensate for signal propagation errors while it is traveling through the ionosphere. It would also significantly reduce false multipath detections.
The competition would be launched on 24 September 2018 and everyone can submit their proposals on [email protected] by 12 November. The last date for submission is 12 November. The finals would take place on 18 April 2019 at ESA's ESTEC technical center in Noordwijk, the Netherlands.
The proposals will be evaluated by a jury consisting of representatives from ESA, GSA, the EC and Google. The top five proposals will be selected to develop their app further and receive a loan on the state-of-the-art dual frequency satnav smartphone.
The winner and the first runner-up teams will get an opportunity to attend SA & EC International Summer School on Global Navigation Satellite Systems in Portugal. Moreover, additional prizes would also be given to the most innovative app.