A market leader in Earth Observation (EO) data, e-GEOS launched CLEOS: A user- friendly, professional environment to build, test, validate and scale AI based Geoinformation Services on September 23, 2020.
The launch event, organized by Geospatial Media and Communications, witnessed the presence of eminent speakers from a wide array of geographies. It was an immensely interesting experience to listen to these leaders in space and earth observation to share insights on Space 2.0 and role of CLEOS therein. As they shared their experiences with e-GEOS and expectations from the AI powered platform of e-GEOS, CLEOS, one thing was clear: CLEOS has the potential to play a vital role in the space economy of the future.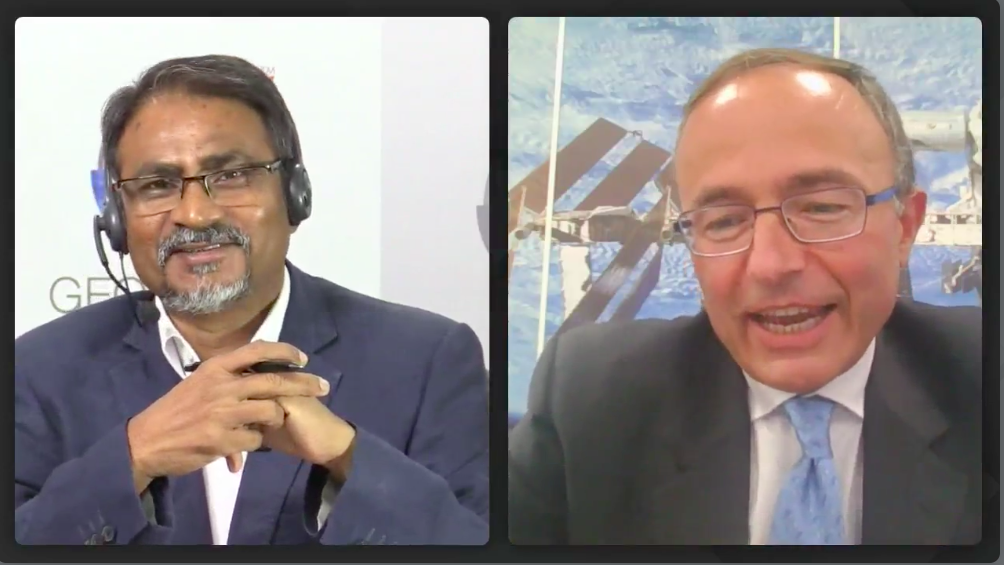 Sanjay Kumar, CEO, WGIC started the launch event by sharing an apt thought, "We live in a digital age and space technology is an important enabler of this digital economy. COVID-19 has given more thrust to geospatial technologies, earth observation data etc. These are the emerging trends and this makes today's CLEOS launch event all the more relevant."
Corroborating the thought, Paolo Minciacchi, CEO, e-GEOS shared, "The time for introducing CLEOS is symbolic. e-GEOS wishes to take a leading role in the new world. We look forward to extending our horizons and sharing our knowledge with the world. With CLEOS we are seeing a great mixing of the private and public sectors. Space technologies are evolving. The needs of data analysis is higher. CLEOS allows users to access high-valued spatial and non-spatial data. Combination of AI and cloud infrastructure brings in cost savings and quicker results. This is apt for the new space economy. CLEOS is much more than a platform."
A lot of content platforms are emerging. So, what's unique with CLEOS?
Minciacchi responds to this by saying, "We are bringing in insight gathered through 40 years of experience. We are bringing in AI. We are also bringing in service of service, platform backed up by another platform. We are creating a platform of platforms. CLEOS is a federated platform."
"Cleos is artificial intelligence, speedy management of commercial operations, accessibility, and sharing of data and infrastructures."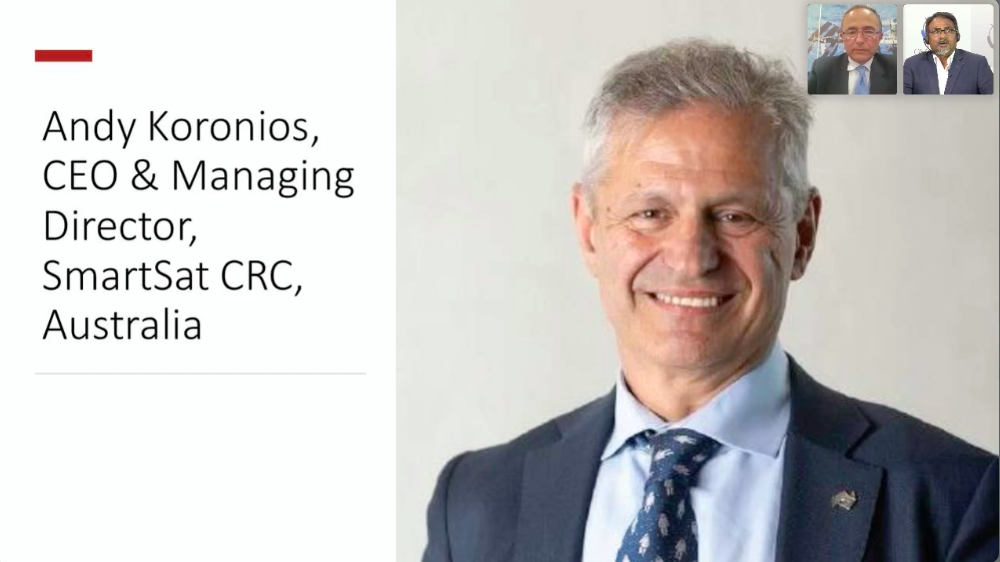 We gain more faith in the capabilities of CLEOS when Andy Koronios, CEO & Managing Director, SmartSat CRC, Australia shares during the launch event, "We are an Australian funded consortium of universities, companies and industries. e-GEOS is one of the partners. We are making lot of investment in R&D of next generation EO analytics. CLEOS will play an important role in this research. We now have more satellites, better resolution, more sensors and thus more data. To get powerful insights from this data, we need more powerful analytics. This analysis will help in developing the next generation applications that will impact our lives. Australia is a huge country in terms of area. We have vested interest in doing so much more in observing Australia. Next generation platforms like CLEOS will enable us to achieve the goal of creating a better world for our next generations."
Jiping Li, CEO, Vastitude Technology, China is also very optimistic about the potential of AI enabled EO data platforms like CLEOS. He shares, "Users in risk management and insurance sectors need accurate, fresh EO data. They also want to pay for what they need. Since CLEOS offers both, it will become a popular platform in the future."
According to Raul Kulichevsky, Executive & Technical Director, CONAE, Argentina, "CLEOS will be an important technology for Argentina. CONAE has 200 institutions working with space technology and EO data. The information we acquire from COSMO-SkyMed is very useful for us. CLEOS will help us in having more useful and precise information. The new AI technology will play a vital role in our national space program. We celebrate this initiative. e-GEOS has a local presence in Argentina which will help us in utilizing this opportunity."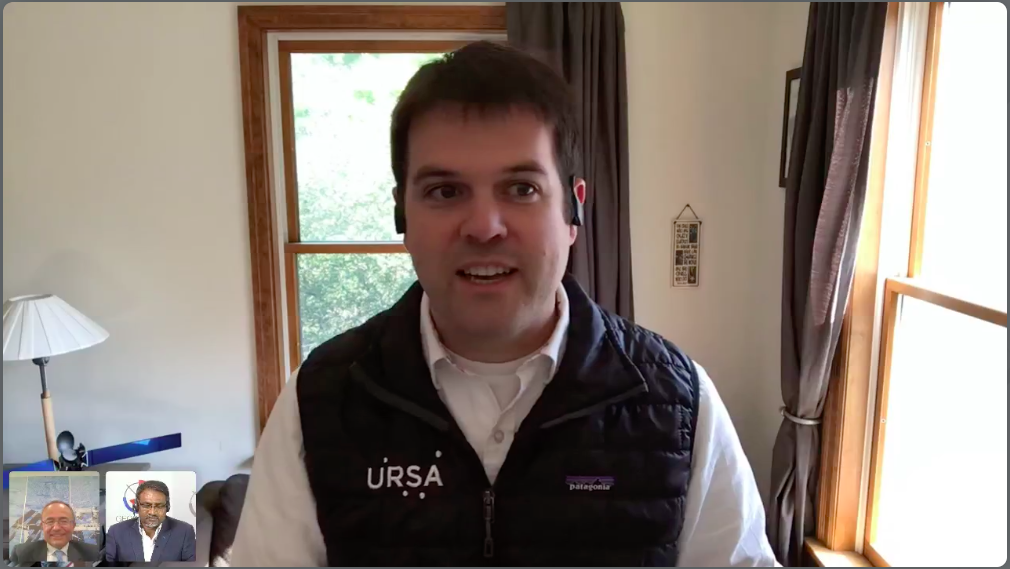 Adam Maher, President and Founder, Ursa Space System, USA also seems very enthusiastic about the novel creation of e-GEOS, CLEOS. He shares, "With CLEOS we can be more responsive to our customers. We can respond more quickly. AI powered real-time on-demand analytics will help us in providing faster and better services."
Roberto Tartaglia Polcini, CEO, MAPSAT, Italy, keeps the momentum going by saying, "The potential of space infrastructure is rapidly growing. With platforms like CLEOS analytics will be better. AI based geoinformation services will be very useful. Data richness of CLEOS and AI factory will be very useful for our work."
The roundtable discussions with the above speakers followed by a Live Demo of CLEOS and Q & A session, established the fact that with CLEOS, customers are looking at easier and more direct access to EO and non-EO data and services paired with smoother operations. As Minciacchi points out, "Platform of platforms, AI and partnership for reaching the verticals- these are the keys to a robust space economy of future, and CLEOS sets the right mood."