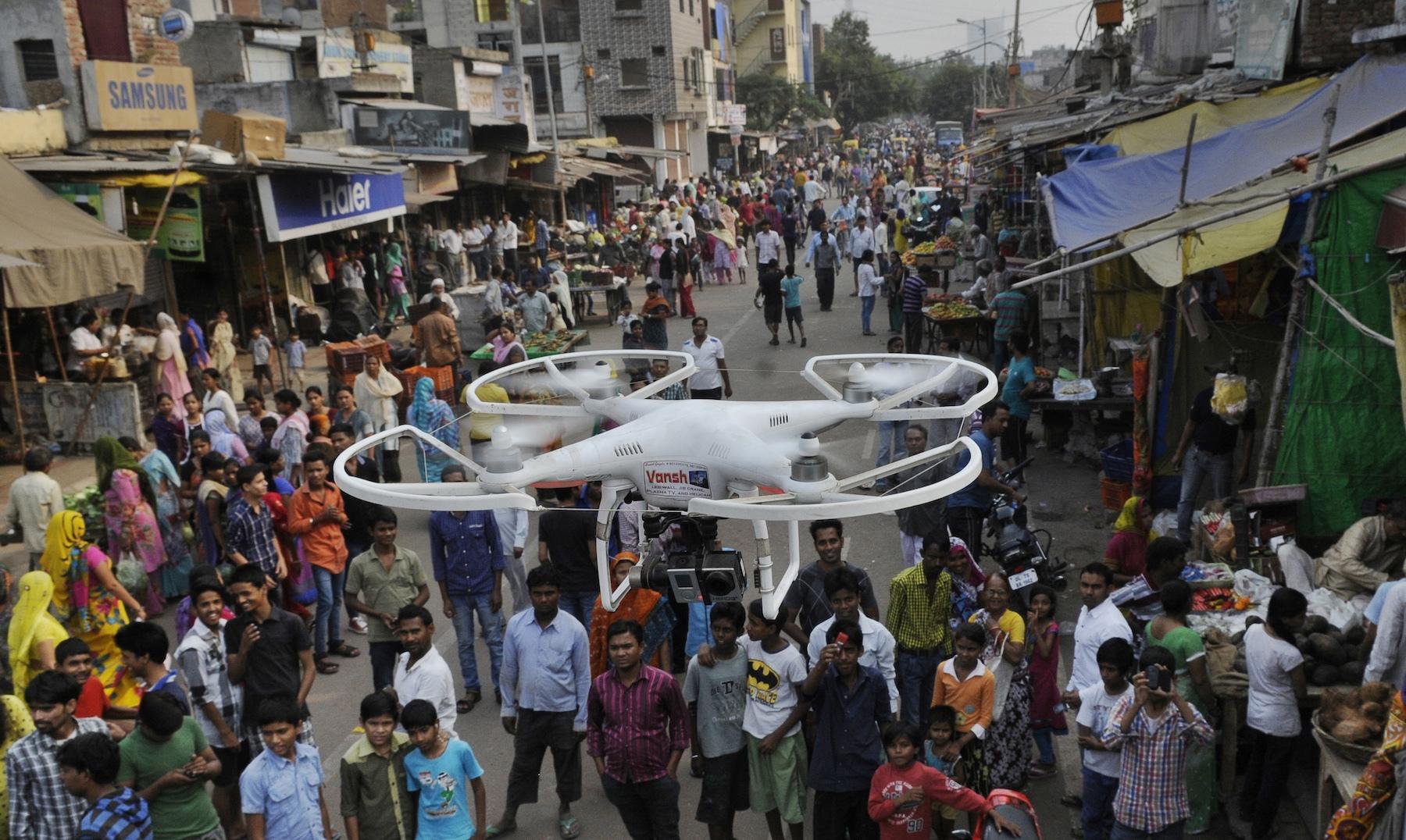 India is finally planning to come out with a set of rules and regulations for the usage of drones very soon. The Directorate General of Civil Aviation (DGCA) is reportedly working on draft, which will be released anytime this week. The development assumes significance as recent incidents of drones or UAVs flying near airports have raised safety and security concerns.
Currently, India doesn't have a well-defined law on UAVs, and though any kind of drone flying is banned in India, due to lack of provisions to book the operators, authorities can only seize the machines. Further, there are no rules or policies in place to ensure that they are operated safely. Interestingly, they are readily available in major toy shops or even on online shopping platforms like Amazon, Flipkart etc, and any citizen over 18 years of age can buy one and fly it. However, importing drones without prior permission is banned in India.
According to Union Civil Aviation Minister Ashok Gajapathi Raju, work on draft regulations was underway, and "legitimate activities for drone usage will be allowed". "In the civil aviation scenario, we would want legitimate activities to be carried out. Drones have humanitarian uses as well and these will be allowed but safety and security concerns will also be addressed," Raju had said last week on the sidelines of an event.
Draft seeking public comments
The DGCA office had released a draft Air Transport Circular 'Guidelines for obtaining Unique Identification Number (UIN) & Operation of Civil Unmanned Aircraft System (UAS)' on its website on April 22, 2016 inviting public comments. As per the draft, the civil aviation regulator was looking to allow drones civil use, and users had to secure permit and a unique identification number (UIN) for their operations.

As per the draft regulations, all civil UA operations at or above 200 feet above ground level (AGL) in uncontrolled airspace for any purpose whatsoever will require a UA Operator Permit (UAOP) from DGCA. While, operation of civil unmanned aircraft in controlled airspace was restricted, the regulator made some exceptions. For instance, a civil unmanned aircraft operations below 200 feet AGL in uncontrolled airspace and clear of notified prohibited, restricted and danger areas as well as temporary segregated areas and temporary reserved areas didn't require a UAOP. Similarly, model aircraft operating below 200 feet AGL in uncontrolled airspace and indoor unmanned aircraft for recreational purposes only also do not need UAOP.
The draft also lays down the various categories of unmanned aircraft as well as procedure for issuance of UAOP. It also underlines the security aspects and training requirements, in addition to maintenance details.
According to a communication from DGCA office, "India, being at the nascent stage in UAV development had already taken inputs from various stakeholders and is in the process of formalizing guidelines," pointing to the fact that the current FAA laws on UAS have evolved over a period of nine years after extensive deliberations with their stakeholders and the operational scenarios within their nation. DGCA's current draft under consideration is said to be heavily borrowed from US regulations.
As per a public notice issued on October 7, 2014, the regulator had restricted civil use of drone by non-government agencies, organization or an individual for any purpose whatsoever for safety/security of manned aircraft, property and personnel. Till new guidelines are brought out, the public notice mentioned above is still effective, DGCA added.
No bar on government agencies
Interestingly, while as per the existing laws, all kinds of drone activities are prohibited by DGCA, there is a room for interpretation which allows all government bodies to operate UAVs for their use. In fact various government mission mode projects, including agriculture and Railways etc are already using drones. Even various state departments and police forces are also using UAVs for various activities. Areas like aerial photography, surveying, crop spraying, inspection of transmission power lines and gas pipelines etc are seeing a huge demand for use of drones, according to DGCA.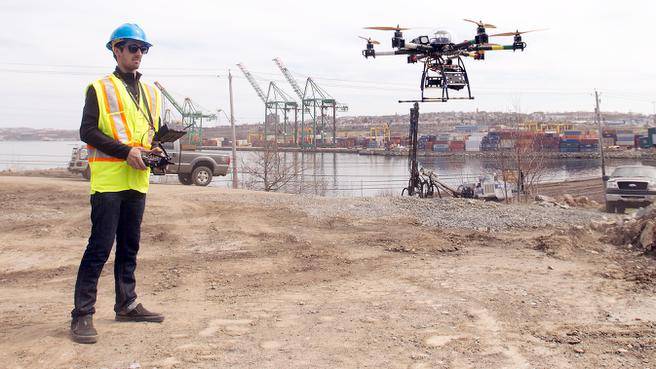 "Drones have a a potential to create a catalytic positive effect on major programs which government is taking up, be it smart cities, or bringing better services to citizens etc. Agriculture is a very big segment which will benefit from these technologies," says Dinakar Devireddy, Head (Innovation Program), Cyient.
Upbeat industry
For some time now, the industry has been calling for a proper regulatory framework related to UAVs. Since there are no set regulations, there are a lot of irresponsible usage and a potential threat to public safety. Therefore, the draft regulations last year came as a breath of fresh air and the industry wholeheartedly welcomed it. Even though the first draft that came out in 2016 was concerned about high levels of security, but the industry was confident that policy changes in this domain would eventually be friendly towards established and upcoming players in the industry since drones were increasingly being used across industries – from agriculture to infrastructure to internal security. "We hope to see a cordial relationship between players and policy and are working very closely with the lawmakers to bring out regulations that enable legal use of drones, but at the same time set a very high standard of safety and security," says Rahat Kulshreshtha, Co-Founder, Quidich Aerial Solutions.
"So we are looking forward to the government coming up with regulations that encourage the industry as well as ensure public safety & national security. A regulated market will give a level playing field to everyone, will encourage more investment and provide more effective solutions to the end customers," Shinil Shekhar, Co-founder, AirPix, had told us last year in an interview.
Complexities galore
Drafting a comprehensive drone regulation needs understanding of various domains, and given the huge number of stakeholders, this is expected to be a very complex piece of regulation.
India also has unique problem of accountability & enforcement mechanism, which needs to be adequately addressed in our framework. Additionally, as the DGCA official pointed out, since India is a sub-continent, any new guidelines on UAS operations shall take into consideration various geo-political, economic and demographic factors prevailing in the nation.