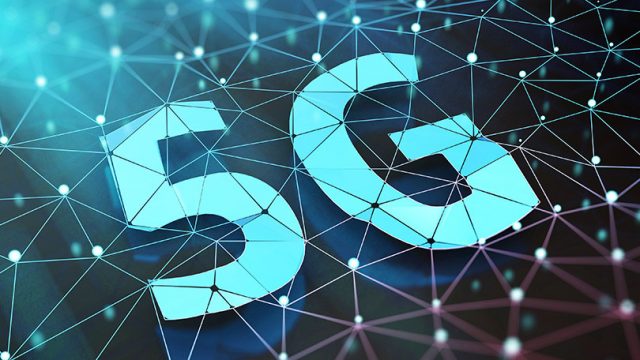 The US Department of Defense (DoD) has announced $600-million investment into 5G experimentation and testing at five military test sites. Projects include piloting 5G-enabled AR and VR technologies for mission planning and training, testing 5G-enabled smart warehouses, and evaluating 5G technologies to enhance distributed command and control.
Companies such as AT&T, Nokia, Ericsson, Federated Wireless, GE, Deloitte, KPMG and others are line to prepare the ground for the what is would be the "the largest full-scale 5G tests for dual-use applications in the world".

ALSO READ: COVID impact on 5G rollout and how it affects geospatial industry
The 5G strategy
The announcement is part of a 5G development roadmap guided by the Department of Defense 5G Strategy and develops on its previously announced 5G prototyping efforts. These are the first tranche of awards on 5G experimentation and testing, with additional sites to be announced in the future.
Each installation will partner military services, industry leaders, and academic experts to advance the Department's 5G capabilities. According to Michael Kratsios, the Acting Under Secretary of Defense for Research and Engineering, "Through these test sites, the Department is leveraging its unique authorities to pursue bold innovation at a scale and scope unmatched anywhere else in the world. Importantly, today's announcement demonstrates the Department's commitment to exploring the vast potential applications and dual-use opportunities that can be built upon next-generation networks."
The test sites include Hill Air Force Base, Utah; Joint Base Lewis-McChord, Washington; Marine Corps Logistics Base Albany, Georgia; Naval Base San Diego, California; and Nellis Air Force Base, Las Vegas, Nevada. The bases were selected for their ability to provide streamlined access to spectrum bands and mature fiber and wireless infrastructure, support new or improved infrastructure requirements, and conduct controlled experimentation with dynamic spectrum sharing.
ALSO READ: Data is the ammunition! Pentagon issues new data strategy
The five military bases will focus on different areas of 5G development and testing. For instance, Hill Air Force Base will study the use of Air Force radar to share spectrum with 5G cellular services. Joint Base Lewis-McChord will experiment with 5G-enabled virtual reality military training. Naval Base San Diego will work to develop a 5G-enabled smart warehouse for shipping, Marine Corps Logistics Base Albany will develop a smart warehouse for vehicle storage, while Nellis Air Force Base will develop a testbed for the use of 5G technologies in air, space and cyber operations.
5G communications technology is a foundational enabler for all US defense modernization programs, and vital to US national and economic security, the DoD said. The focus on large-scale experimentation and prototyping of dual-use 5G technology that will provide high speeds and quicker response times, connect many more wireless devices than current wireless technology, and enable leap-ahead capabilities for the US military.