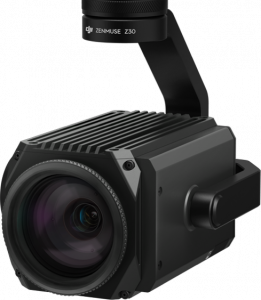 Chinese drone-maker DJI released its flagship Zenmuse Z30 drone with a powerful camera on it. The drone comes with an incredible 30x optical zoom lens that can enlarge the picture to 180x if you add digital zoom to it.
Developed from DJI's Matrice line of industrial drones, the UAV is meant to be used in search and rescue missions, firefighting operations, or can help you getting closer to the cell tower or wind turbine you are inspecting.
Until now, using a drone for inspection purpose was a risky job where chances of getting into a crash were higher, but with Zenmuse Z30, it has become much safer to inspect sky high installations. With the drone, DJI says you can get a detailed look at structures from as far as 100M away.
DJI made headlines when they released the Zenmuse Z3, their first zooming drone camera, back in July. But that camera maxes out at 7x and competitors have since released more powerful cameras. The Zenmuse Z30 outstrips its little brother and those competitor cameras by miles. In fact, DJI is calling it, "the most powerful integrated aerial zoom camera on the market."
Equipped with a 1/2.8-inch CMOS sensor, just barely enough pixels to capture 1080p video, 5-axis stabilization, and an f/1.6 – f/4.7 aperture, this isn't a professional filmmaking tool. But if you're inspecting cell towers or trying to contain a blaze, the Zenmuse Z30 is one heck of a helper.