To pictorially depict the leading events of 2017, DigitalGlobe has released high-resolution satellite imagery of the major events that garnered global attention and whose ramifications are huge.
The year 2017 witnessed plethora of events that were prominent global newsmakers. DigitalGlobe satellite imagery captures all of them — ranging from natural disasters to horrendous tragedies, from flaring up of conflicts to political volatility and unpredictability,  man-made catastrophes to environmental degradation, and from pioneering technological advancements to almost being on the brink of an Armageddon.
"We saw tragedies unfold, like the famine in Africa and Yemen, and we saw moments of great progress, like the strategic victories over the Islamic State in Syria and Iraq. DigitalGlobe's satellite constellation had a front-row seat to these and thousands of other impactful events in 2017, collecting more than 1 billion square kilometers of the world's highest quality commercial satellite imagery. This imagery enabled governments, commercial firms, and NGOs around the world to understand our changing planet and make decisions with confidence." Dan Jablonsky, the president of DigitalGlobe
Here are some of the major events of the year 2017 encapsulated in DigitalGlobe satellite imagery:
SpaceX advanced its reusable rockets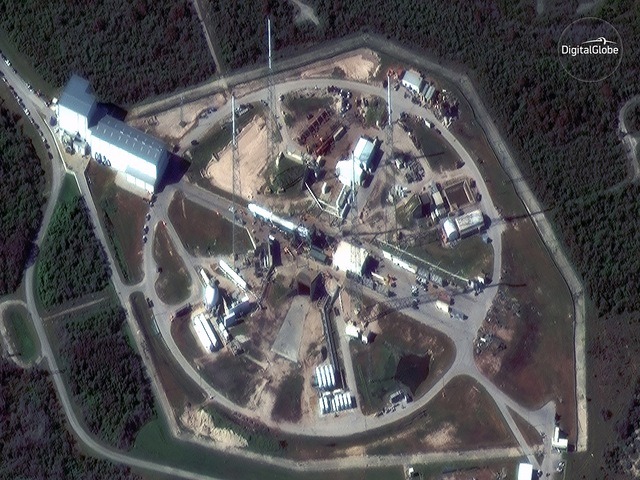 The space technology company made great progress in its Falcon 9 workhorse. Reusable rockets are the future of rocket technology and this certainly was a big event
On December 15, SpaceX launched the first mission to fly a reused orbital rocket and spacecraft to resupply the International Space Station. This image, taken on December 12 by DigitalGlobe's GeoEye-1 satellite, shows the Falcon 9 rocket horizontal on the launch pad.
The Space X launch marked the 20th time SpaceX launched and recovered a rocket instead of jettisoning it.
Hurricanes left behind a trail of devastation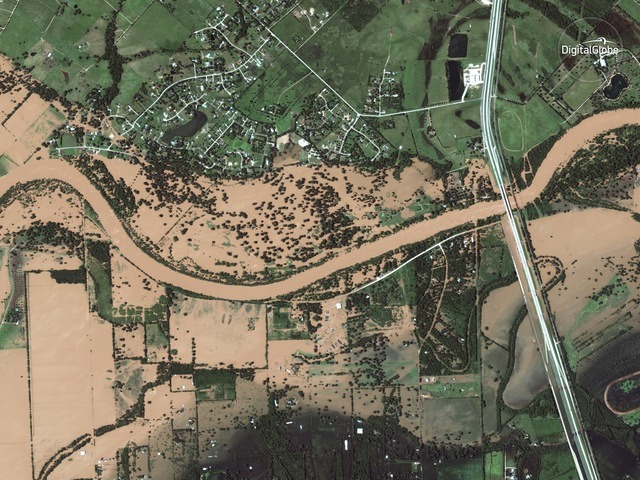 Hurricanes Harvey, Irma, and Maria wreaked havoc and caused storm damage and flooding across the Gulf Coast and the Caribbean.
This image, taken on August 30 by DigitalGlobe's WorldView-2 satellite, shows the extensive flooding in Brookshire, Texas.
North Korea advanced its nuclear weapons programs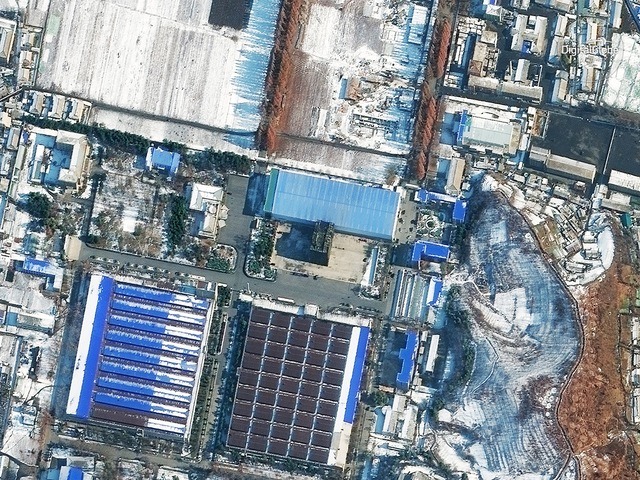 The pariah nation of North Korea, which is known for flagrantly defying international treaties and conventions, has the world's fourth largest army and sits on a huge stockpile of nuclear weapons.
This year it sent shockwaves throughout the globe by declaring major successes in its intercontinental ballistic missile program and nuclear program.
This image was taken by DigitalGlobe's WorldView-2 satellite on November 21. It shows the factory in Pyongsong where the Hwasong-15 ICBM is believed to have been developed
Birth of a new Island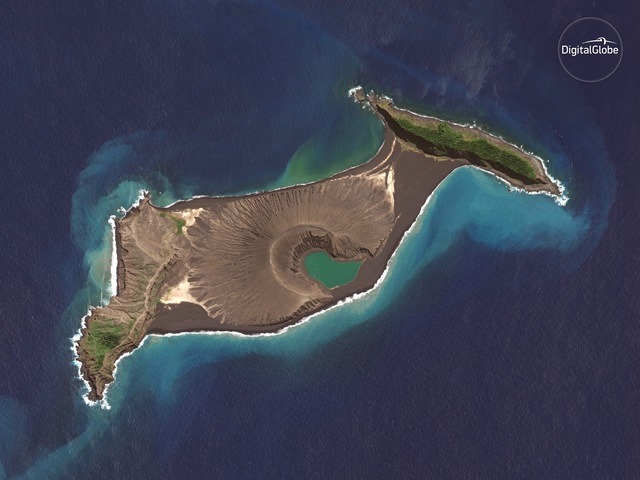 The island of Hunga Tonga-Hunga Ha'apai, hundreds of miles east of Fiji, erupted from the Pacific Ocean in 2014.
This image, taken by DigitalGlobe's WorldView-2 satellite on June 29, shows the newly formed volcanic island connecting two previously separate islands. It was expected to wash away over the course of months, but it has persisted to become the first new island of its kind to sustain itself in more than 50 years.
Historic Women's March in the USA in the wake of President Donald Trump's inauguration.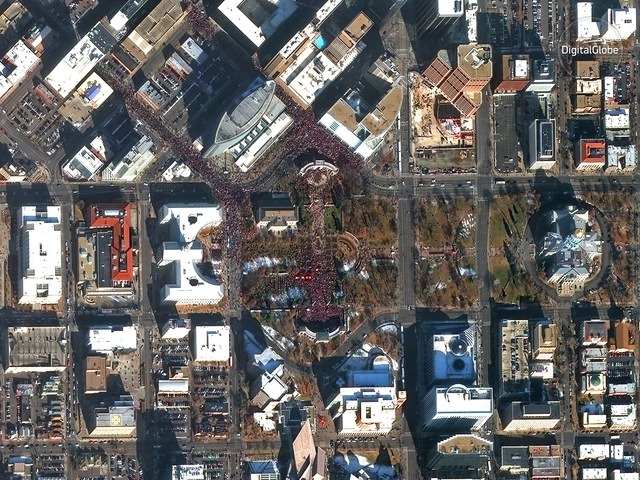 Donald Trump's swearing-in as the 45th president of the USA led to a groundswell of protests by women's organizations in major cities in the USA. The protests were attended by many celebrities as well and the Women's March became a cause célèbre.
This image, taken by DigitalGlobe's WorldView-2 satellite on January 21, shows the protest in Denver.
Rohingya genocide in Myanmar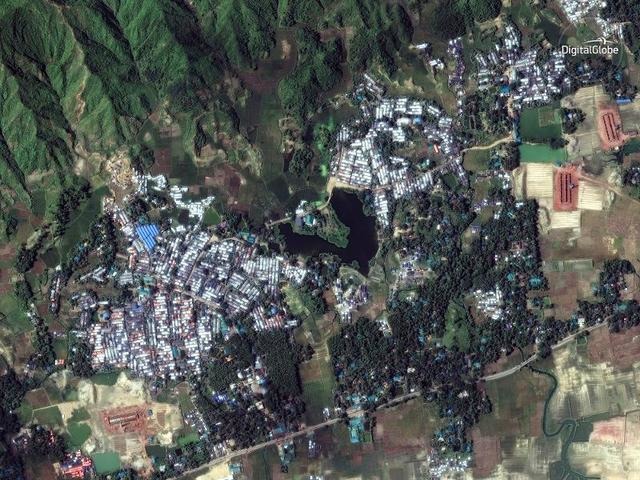 The plight of the Rohingyas has very few parallels in the world today and is one of the worst humanitarian crises. Declared as non-citizens as per the 1982 citizenship laws of Myanmar, which defined citizenship on the basis of ethnicity, they have been persecuted, systematically targeted, hounded and forced to flee their homes in the Arakan region of Myanmar.
This image, taken by DigitalGlobe's WorldView-2 satellite on November 5, shows the Nayapara refugee camp in Bangladesh
The Great American eclipse of 2017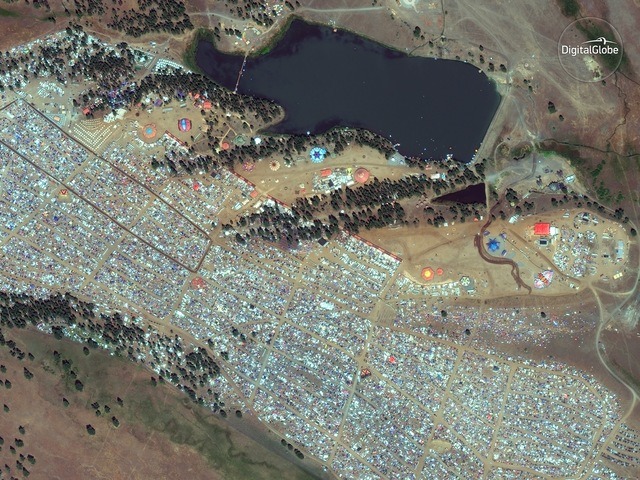 The US saw its first continental-crossing total solar eclipse in 99 years this year.
This image was captured by DigitalGlobe's WorldView-2 satellite on August 19 and it shows an encampment of eclipse watchers in Big Summit Prairie, Oregon.
America's worst shootout in Las Vegas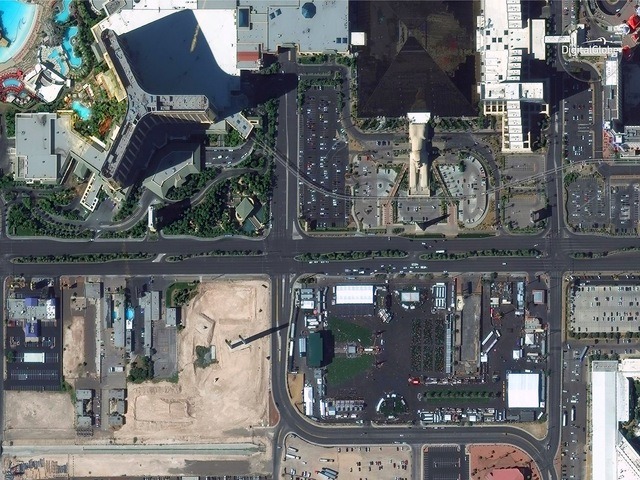 On October 1, a man named Stephen paddock indiscriminately opened fire at a concert in Las Vegas. 58 people lost their lives in the most gruesome shootout in US history.
This image, taken by DigitalGlobe's WorldView-2 satellite on October 2, shows the hotel and concert venue.
Iraq and Syria liberated Islamic State strongholds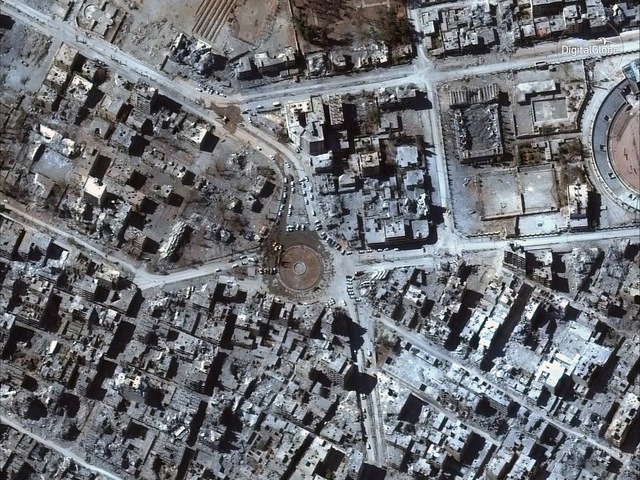 Iraqi forces and the Syrian Arab Army (SAA) and its allies achieved major victories in the long battle against ISIS and liberated many cities from their control, most notably the Iraqi city of Mosul and the Syrian cities of Deir ez-Zor and Raqqa, which was the capital of the self-declared ISIS caliphate.
This image, taken by DigitalGlobe's WorldView-2 satellite on October 9, shows Syrian forces gathered in Raqqa's iconic Al-Naim square surrounded by the ruins of destroyed buildings.
Catalonia declared independence from Spain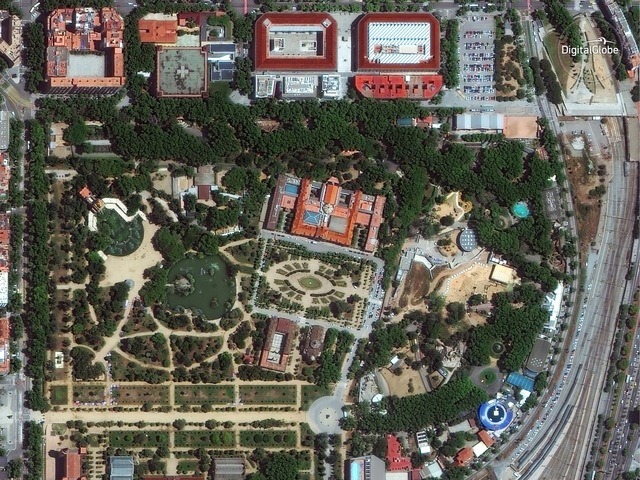 Spain's richest region – and also the one attracting most tourists — maintains a strong cultural and linguistic identity and has grievances that date back to the Spanish civil war and Franco dictatorship. It declared its independence this October, which was immediately called unconstitutional by the Spanish government.
This image, taken by DigitalGlobe's WorldView-2 satellite on June 6, shows the Catalan Parliament building in Barcelona.
Deteriorating Venezuelan economic crisis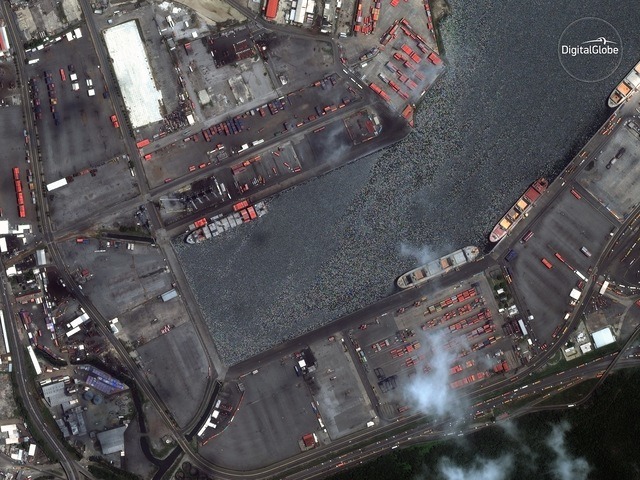 Venezuela, an oil-rich nation that is beset with widespread corruption, mismanagement, and fiscal imprudence, was dealt a crushing blow as oil prices plunged to a new low.
This image, taken by DigitalGlobe's WorldView-2 satellite on April 28, shows the nation's busiest port, Puerto Cabello, which has seen import traffic drop dramatically over the past few years.
Venezuelan currency has highly devalued, inflation is skyrocketing and there is a shortage of daily necessities in the markets. The Latin American country, which was once the champion of self-styled Bolivarian Revolution, is bankrupt and politically turbulent now.
Truck Bomb in Somalia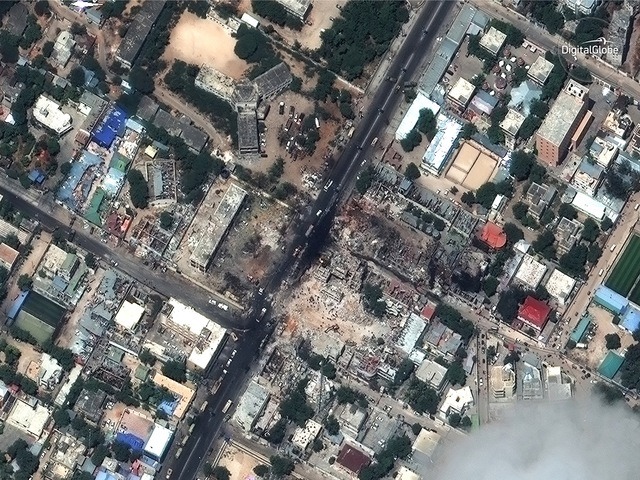 A truck bombing in Mogadishu, the capital of Somalia, was carried by Al Shabaab terrorists in which more than 500 people were killed.
This image, taken by DigitalGlobe's WorldView-3 satellite on October 16, shows the aftermath of the bombing.
Africa ravaged by Famines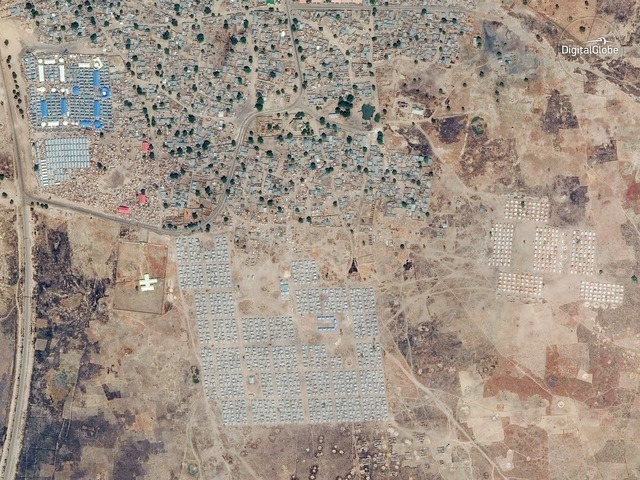 More than 20 million people in Yemen, Somalia, South Sudan and Nigeria are affected by famines as per the United Nations.
This image, taken by DigitalGlobe's WorldView-2 satellite on December 2, shows the expansion of refugee and medical tents in one of the hardest hit areas in Dikwa, Borno State, Nigeria.
Beginning of a new era in Zimbabwe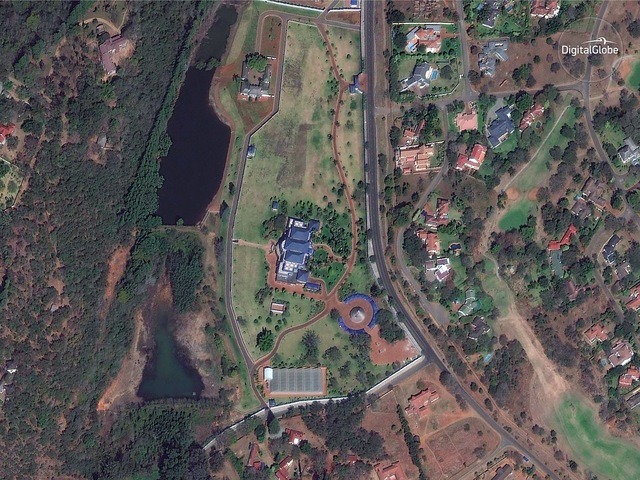 In a historic moment in the southern African nation, Robert Mugabe, the president of Zimbabwe since the country gained independence in 1980 and the former hero of the liberation struggle turned authoritarian strongman whose policies led Zimbabwe to the path of colossal economic ruin, was ousted after 37 years at the helm by a coup orchestrated by the military and his former deputy Emerson Mnangagwa.
This image, taken by DigitalGlobe's WorldView-2 satellite on August 2, shows Mugabe's palace in Harare, nicknamed 'Blue Roof.
California Wildfires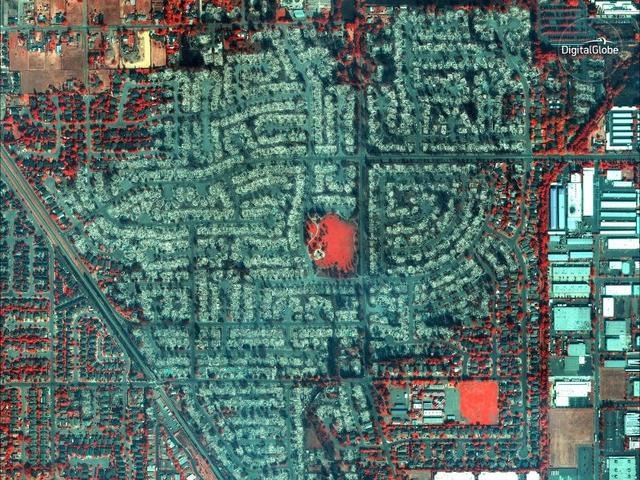 Two major wildfires — One in Napa and Sonoma counties in October, and an ongoing disaster in and around Los Angeles — killed dozens of people in California, burnt thousands of homes and caused huge loss to land.
This image, taken by DigitalGlobe's GeoEye-1 satellite on October 11, shows the badly burned Coffey Park neighborhood in Santa Rosa.