As a result of rapid growth in the adoption of reality modeling, new companies are replacing traditional inspection and surveying organizations, providing digital models of assets rather than reports, shares Anne-Marie Walters, Global Marketing Director, Bentley Systems in an exclusive interview with Geospatial World.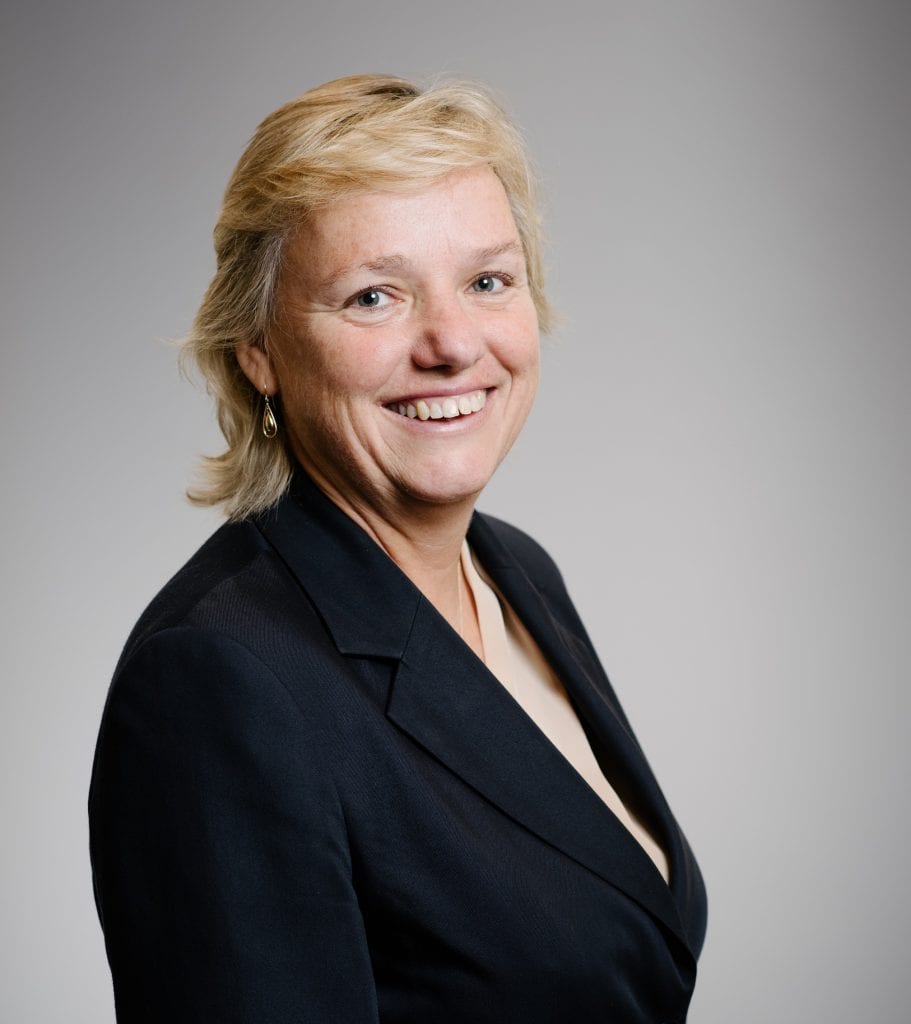 How can Digital Twin enhance efficiency and boost productivity in the energy sector?
A digital twin is a digital representation of a physical asset, process, or system, as well as the information that allows us to understand and model its performance. Typically, a digital twin can be continuously synchronized from multiple sources, including sensors and continuous surveying, to represent its near real-time status, working condition or position. In the energy sector, digital twins are used to optimize the operation and maintenance of physical assets, systems, and manufacturing processes.
An excellent current example is Shell Chemical's use of a digital twin on a very large construction project in Pennsylvania. Shell is capturing a digital twin using reality modeling of the plant as it is being constructed on a twice weekly basis. The construction team and other stakeholders use the digital twin to monitor progress and identify issues. They are also capturing the twin of the asset as it is being constructed for downstream use during operations and maintenance – for example, they are capturing all of the underground utilities.
Do you think the energy industry is prepared for the impending disruption? And how willing it is to embrace AI?
I think the energy sector is well placed to take advantage of digital technologies. This industry has always embraced innovation, and there are several examples where digital technologies are already delivering significant business process changes.
For example, Oman Gas developed a reliability and integrity program based on a digitalized, automated framework provided by Bentley's AssetWise Reliability solution, reducing human intervention and improving resource effectiveness.
In India, Vedanta Ltd – Cairn Oil & Gas is using Bentley's asset performance software to optimize production across their offshore wells. Vedanta-Cairn operates more than 800 offshore wells in India. The company implemented smart well integrity and flow assurance management system to manage integrity risks and manage its good stocks. Bentley's AssetWise operational analytics provides a connected data environment that interacts with the company's existing systems and integrates data from many sources.
Using AI is the next step for many organizations who have embraced digital workflows.
Would cost considerations deter companies from adopting as-operated digital twin?
Bentley's approach leverages the investments companies have made in technologies, offering seamless upgrades to new platforms and using existing systems, sensors, and other data sources as much as possible. In many cases, using reality modeling to capture as-is conditions is less expensive than traditional survey techniques. A company should always start with a viable business reason to adopt digital technologies and as-operated digital twins. The technology should be used to solve an existing business problem rather than to create a solution looking for a problem.
In the age of integration of multiple technologies, how would interoperability drive further innovation?
The combination of digital context, digital components, and digital workflows is opening up many new opportunities for new services among Bentley's users. As a result of the rapid growth in the adoption of reality modeling, new companies are replacing traditional inspection and surveying organizations, providing digital models of assets rather than reports. The new service announced by Siemens Power with Bentley to provide APM services for power plants is another example of innovation through interoperability. This new cloud-based service empowers power plant owners to take full advantage of digitalization, which helps improve maintenance operations and planning.
How crucial is Cloud technology in managing workflows in the energy industry?
Bentley provides and supports an open connected data environment (CDE) which is a set of cloud-provisioned or on-premises services that support digital context, digital components, and digital workflows.
By enabling an open CDE, energy firms can better manage and access consistent, trusted, and accurate information. Owner-operators and project delivery firms can share the benefits of an open, integrated, and connected framework to enable collaboration, improve decision making, and deliver better project outcomes and better-performing assets. Cloud technology is crucial to providing this.
In order to have open and live access to information within digital engineering models, organizations need to implement a connected data environment, so that engineering technologies (ET) can be brought together with information technologies (IT) and operational technologies (OT) to improve the throughput, safety, and reliability of their production assets.
What could be done to ensure that the projects are constantly monitored and remain updated? And please elaborate a bit on securely open CDE architecture?
Using drone inspection technology and data from sensors, project progress and real-time conditions can be constantly monitored and evaluated to provide accurate, reliable data to all project stakeholders.
Bentley leverages Microsoft Azure cloud technology and thus benefit from the security and protection that this platform offers. Leveraging the CDE applications such as our project collaboration solution, ProjectWise, and our asset performance management solution, AssetWise, ensure user and component level access to data and information.