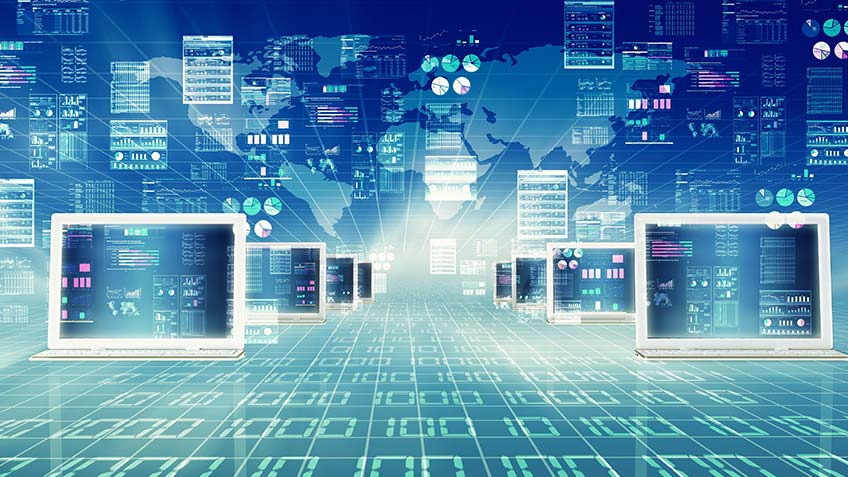 Space 4.0 evolves around the initiatives of the government of a few spacefaring nations and an increasing number of private companies in the space industry, increasing participation of academia and research institutes, and industry and citizens in space-related activities. Supplementing the Space 4.0 activities in the country is the Industry 4.0 – which aims to transform the production cycle to ensure efficiency and productivity. Driven by digital technologies, such as Artificial Intelligence, Simulation, Cloud, Internet of Things (IoT), Big Data Analytics, and AR/VR, the Industry 4.0 is becoming an integral part of Space 4.0.
To build a sustainable space sector, a level playing field is essential. Space 4.0 focusses on identifying ways to handle ever-increasing data flows from space and ground-based sensors.   Thomas Beer, Copernicus Policy Coordinator, Copernicus Policy Office, ESA, highlights, "Space 4.0 is analogous to Industry 4.0'; the space industry is radically changing by the value created by Industry 4.0. All the IT technologies which are part of Industry 4.0, i.e. AI, Cloud, Big Data, IoT, are transforming the way earth observation data is being processed, analyzed and used. This transformation does not necessarily mean using only earth observation data to draw insights – but integrating different data sources to draw out analysis using AI and ML. Steve Lee, CEO, Stevenson Astrosat, says, "Without a doubt, the combination of AI and ML are altering the dynamics of the industry – they will take a lot of the grunt work out of processing and raw analysis."
Jean Michel Darroy, Vice-President, Head of Strategic Partnerships Intelligence, Airbus Defence and Space, on the other hand, believes that not only industry 4.0 but a 'combination of major forces' is going to help achieve the Space 4.0. He believes that more acquisition capacity, and the combination of EO data with other sources of information – augmented with digitalization (Industry 4.0) enables the extraction of actionable information from EO data and accelerates the delivery of actionable insights to users for further growth in vertical markets.
From a European perspective, especially concerning the Copernicus program, new data platforms are being developed to receive, process and archive the massive volume of satellite data collected from the Sentinels and other contributing commissions. These data platforms are established on the cloud, and work with Artificial Intelligence and Machine Learning enabling the development of new applications in the EO sector. Daniel Wicks, Geospatial Intelligence Manager, Satellite Applications Catapult, highlights the exponential evolutions of technology that has triggered a space renaissance. He emphasizes; "One of the significant disrupting technologies for Space is AI. With a dense time-series of high-resolution satellite imagery now available on the cloud, we have arrived at a juncture in the space industry where it is possible to exploit computer vision technology. This type of technology will facilitate the recognition of important dynamic features in a fully automated manner." In agreement is Rodrigo Almeida, Pre-Sales Engineer, Planet who highlights machine learning and cloud as critical to the transformation of the EO industry. He states, "The conjunction of Machine Learning techniques and the commoditization of cloud computing, enabled by terabytes of collected data has severe implications in EO industry by enhancing processing speed and delivery/analysis mechanisms which also gives rise to new business models."
Digital Transformation Enabling New Business Models
The digital transformation in the space sector is also bringing, an ambit of new business models for the space industry. Understanding that business models are critical for the development of a successful EO ecosystem the new technologies are thus, allowing for new business models to rise (e.g. pay per use) that are democratizing the access to EO. "The new EO market place in Europe will evolve around major European data platforms allowing access to all kinds of EO focussed companies, from start-ups to well- established players. This access, which will be free of charge in the ideal case, will allow the development of value-added services and products", stresses Thomas Beer. Steve Lee, adds, "The contribution of new technologies will allow EO as a service to be ubiquitous in a few years, while many of the myths surrounding the industry will disappear as this happens. Overall the market will continue to mature quickly and keep growing as capability grows and more data providers and brokers emerge." Diversification of business models is allowing for a more customer-oriented approach, thus, creating a substantial effect on the growth of the earth observation industry.
An influx of private sector companies, exponential evolution of technology coupled with the reduced cost of manufacturing and launch, and new business models are bringing across a radical transformation in the earth observation industry. As the space industry is becoming increasingly accessible to the masses, the integration of new technologies (AI, IoT, and Big Data) is becoming essential to explore the exciting new prospects in the space sector.
To understand more on how digital transformation is driving EO-based applications and services to shape the future of the earth observation industry; Copernicus Masters is hosting a 1.5 hours seminar on Future of Earth Observation in the Commercialization and Democratization of Earth Observation program at the Geospatial World Forum 2019 on 4th April 2019. Please register to attend: https://geospatialworldforum.org/registration-fee.html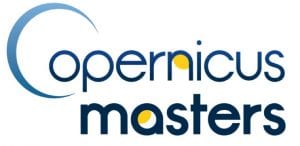 Also read: Key trends in earth observation and how they are driving commercialization and democratization