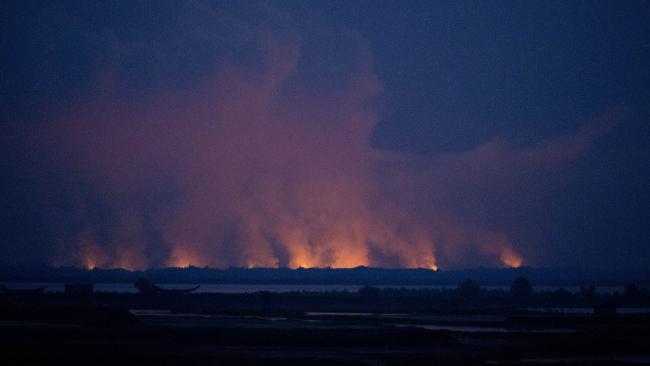 We know of the damage caused by the Hurricane Harvey in Texas; we are well aware of the flooding problems in Mumbai – but are we aware of the destruction that is happening in our very own backyard? The blazing fires in at least 10 areas of Myanmar's Rakhine State, tells a different story!
The Destruction Story of the Rohingyas
The most recent outbreak of violence in the northern Rakhine State was captured by Satellite data in its all 'gory'. It is stated that this recent bout of violence has already claimed the lives of at least 100 Rohingya people while displacing a thousand others. The residents and activists from the areas have accused the armed men of the Arakan Rohingya Salvation Army (ARSA) of indiscriminately shooting at unarmed Rohingya men, women and children. The pre-dawn raid on police outposts has led to the burning of 100 kilometers of land in length which is estimated to be approximately five times larger than the area where burnings by Burmese security forces occurred from October to November 2016.
Satellite Imagery captures Rohingyas Destruction
The satellite imagery captured by Digital Globe shows the complete destruction of the village of Chein Khar Li in Rathedaung township which shows more than 700 burned buildings! The Satellite data has caused even more concern as a periodic analysis of the available data suggests that almost up to 1500 (or more!) buildings have been destroyed in the ceasefire. According to a statement published by the Human Rights Watch, the satellite imagery showed active fire in two locations on the afternoon of August 25th which three days later was estimated to have grown to eight locations.  The number only continues to grow. "The new satellite imagery shows the total destruction of a Muslim village, and prompts serious concerns that the level of devastation in northern Rakhine State may be far worse than originally thought," said Human Rights Watch's Phil Robertson, Deputy Asia director.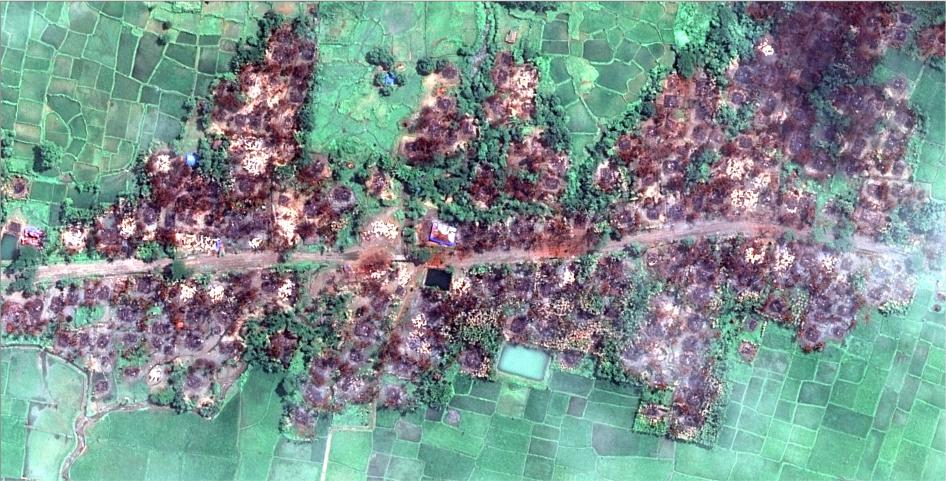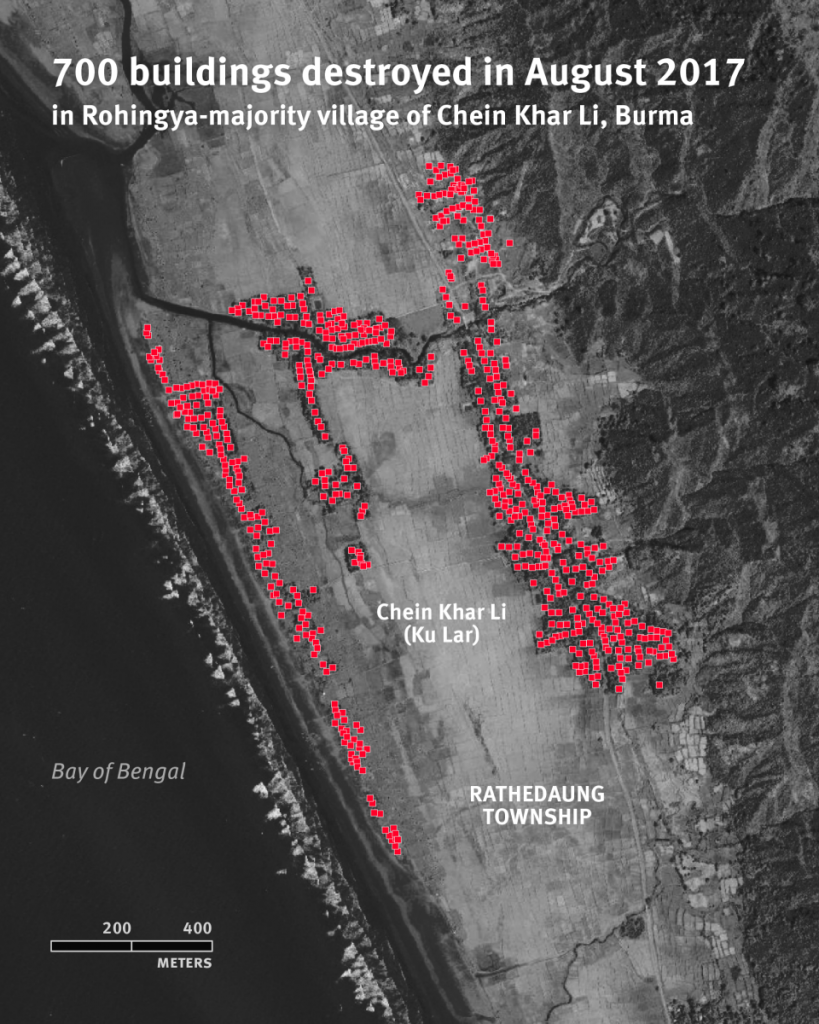 While thousands of Rohingya and Muslim men and women flock the borders of Bangladesh and Thailand for refuge, Phil Robertson, stresses the importance of the satellite images and their critical role in establishing the need for international investigators to be allowed in the Rakhine State to take action.
If it was not for these satellite imageries, the world would have mostly remained anonymous to the destruction in Myanmar today. If anything, the information and data inferred from the satellite imagery need to be used urgently to initiate prompt action by the UN agencies to assess the human right abuses, environmental degradation in the Rakhine State so as to explore ways to end the trauma of thousands of people waiting to escape this devastation.