For security experts, the concern is less about user data collection by TikTok or any other Chinese app, and more about the possibility of that data landing up in the hands of China's intelligence services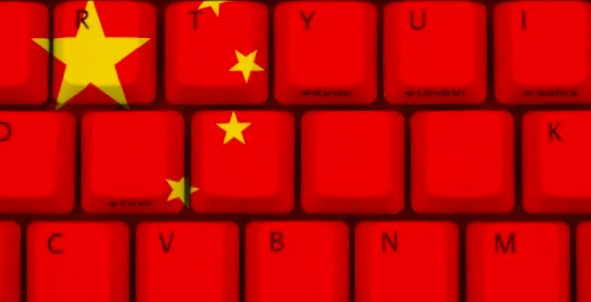 At first it seemed downright ridiculous that an app used by teenagers to put up silly dance videos could be a national security threat. And yet, as the TikTok saga takes may twists and turns, with interventions from governments at the highest levels across countries, it suddenly doesn't seem as frivolous.

After announcing a ban on September 18 on TikTok and WeChat effective September 20 "to safeguard the national security of the United States", the Department of Commerce followed up with another statement the next day saying the restrictions related to TikTok had been delayed until September 27 in "light of recent positive developments". But then, the relaxation has more to do with change in control/ownership of TikTok in the United States. On Saturday, US President Donald Trump said he had approved a deal that would see TikTok moving its headquarters to the US, and all its data getting stored on Oracle Cloud platform while Walmart would be involved as a commercial partner.
September 19, 2020
Earlier in June, India had banned TikTok and WeChat along with 58 other Chinese apps over privacy concerns and the misuse of user data. At that time many saw the move as India hitting out at its neighbor in light of the recent border skirmishes. However, shortly afterwards on August 6, Trump issued two executive orders aimed at banning TikTok and WeChat, saying the US must take "aggressive action" against the China-based social media platforms in the interest of national security.
This isn't about TikTok
As the US actions show, even as TikTok gets a temporary breather, the restrictions on WeChat remain. In its statement on Friday, the Commerce Department said the two apps collect "vast swaths of data from users, including network activity, location data, and browsing and search histories". Yes, a lot of non-Chinese apps do the same, including Facebook and Google, and even innocuousones like, say, The New York Times reader app. While Facebook and Google have invited censures again and again for their invasiveness, it would be hard to imagine that moving to blanket bans.
ALSO READ: 'Aww, poor baby, Facebook', and Google's 'Oh sh**' moments!
If TikTok or WeChat are different, it's because of the China angle. For security experts, the concern is less about user data collection, and more about the possibility of that data landing up in the hands of Chinese intelligence services since Beijing has the powers to access those companies' systems under the National Intelligence Law that came in force in June 2017. US had previously raised similar concerns about Huawei and ZTE.
In April, the administration launched a Clean Path initiative to ensure that "untrusted IT vendors had no access to US State Department systems" and its data and networks were "safe from the Chinese Communist Party". In August, it announced an expansion of the program to Clean Network, which it calls a "comprehensive approach to safeguarding the nation's assets including citizens' privacy and companies' most sensitive information from aggressive intrusions by malign actors, such as the Chinese Communist Party".
In February, the FBI raised a flag on Chinese economic espionage threat, alleging that China had pioneered an expansive approach to "stealing innovation through a wide range of actors, including not just Chinese intelligence services but state-owned enterprises, ostensibly private companies, certain kinds of graduate students and researchers, and a variety of other actors all working on their behalf." FBI Director Christopher Wray had then said the Bureau was involved in "1,000 investigations involving China's attempted theft of US-based technology, in all 56 of our field offices, spanning almost every industry and sector".
Simple economics?
Beyond security issues, it could also be seen in the light of simple economics. While TikTok looks like a plain video-sharing app, in the backend, like any other successful digital platform, it is a complicated web of billion-plus subscribers, their videos and advertisers, connected by a messaging system and a payments network. Same with WeChat or Baidu which are highly popular inside China. On the other hand, every American digital giant – be it Twitter, Facebook, Google — that tried to enter China, hit the "great wall" and had to exit or bend to comply with local laws.
ALSO READ: What India Needs to Do to Match China's Military EO Capabilities
While China managed to make highly successful copies of similar ideas and platforms, so far the Chinese versions have been largely confined within its own borders or spheres of influence. TikTok was the first Chinese app to "make it" outside. Other than Apple, TikTok's parent company ByteDance is the only company with 100-million-plus users both in China and the US, not to count the numbers in Asia, thus taking on the might of YouTube and Instagram.
China's soft power ambitions
Another overriding concern is the spread of political disinformation and infiltration of Chinese propaganda through the apps. With the looming US presidential elections, this gets critical, a worry justified by the fact that TikTok scrubbed pro-democracy protest content in Hong Kong in 2019.
This concern takes a further serious turn in the light of recent reports that claimed Shenzhen-based Zhenhua Data — with reported links to Chinese military and intelligence networks — had collected personal details of about 2.4 million people around the world, assembled based mostly on public open-source data such as social media profiles.
ALSO READ: The China way – use of technology to combat COVID-19
Yi-Zheng Lian, former Chief Editor of Hong Kong Economic Journal writes in a column in The New York Times on September 17, "The danger posed by TikTok is real: In fact, it is only a stand-in for far greater risks… All are thoroughly embedded there, reaching deep into offices and homes — shaping how Americans work, learn and play. Companies with ties to China or its government now occupy critical choke points of American society."
As Li explains, while China's move to establish physical footholds around the world was easy enough to recognize, it was because those were readily marked on a map and because other major powers positioned themselves in much the same way in the past. "But its soft-power ambitions have been much less noticed, till recently."
What's most important now is to understand China's long-standing strategy, which needs not to be contained, but culled, for freedom of speech and thoughts to prevail.