Organizations have a competitive edge to stay agile and work faster, offering real-time services to customers. Data generation occurs through many users, industries, and businesses. It is crucial to amalgamate this data, says Andrew Thomas, Group Executive Director, Lava Protocols, in an exclusive interview with Geospatial World.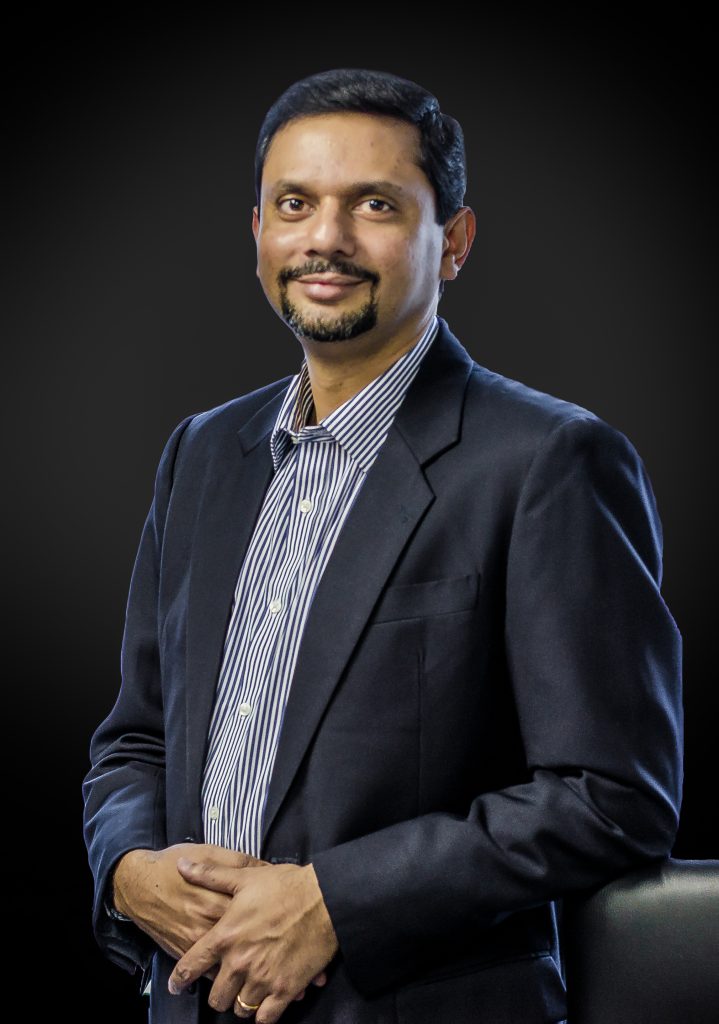 What is the vision of Lava Protocols?
Our vision is to be known as the leading regional cloud solutions architect with competence, skill, and track record to empower businesses to the cloud through consulting, designing and realizing their transformation.
Data is supposed to be the new oil in the age of Industry 4.0. How do you think we should best utilize and leverage it?
Data is indeed a truly valuable commodity in Industry 4.0. Until recently, businesses would gather information, unearth the information, and run analytics, which can be used for decision-making in future but today the businesses value the capability for near real-time decision making.
Organizations have a competitive edge to stay agile and work faster, offering real-time services to customers. Data generation occurs through many users, industries, and businesses. It is crucial to amalgamate this data that have been generated through the business. If it gets wasted, lots of valuable information will be lost.
Software like Custella gives you access to features that assist you in using business data that helps you make better business decisions to help your customers.
What are the untapped opportunities for Location technology in the Malaysian market?
Many Malaysian businesses still operate manual processes that are tedious, in particular, the older SMEs who sometimes view such innovations as costly. So there are a plenty of opportunities to automate operations and business processes. When it comes to location technology, for instance, Custella is uniquely placed to customize solutions for the Malaysian marketplace and assist organizations through the transition.
Evolving to address customer's challenges and requirements is important particularly at the present time and location technology is a handy asset to feature, for instance positioning people in the right places; putting people in the right place where business is thriving.
Custella correlates demand by geography, showing you where your field agents need to be. Another example is in JIT (Just-In-Time) Supply Chains. An efficient organization needs to keep its data management concise. By optimizing the flow of information rather than getting simple status updates from field agents, a lot could be done for resolving issues. Automation is the key to this process. By eliminating the unnecessary looping in of office staff, customers can directly see where field agents are with real-time information transfer.
Do you think there would be a convergence of Cloud and Location Intelligence driven by 5G?
It's highly likely given that speed is the key, and cloud services have taken root for the long run. The stranger at the table is location intelligence. While GPS and location services have been around for a while, their demand and integration are constantly evolving from industry to industry. Field service and field sales teams, for instance, come to mind.
Access to 5G technology to upload documents, perhaps even video to the cloud would be an added advantage. Add location tracking to the mix and you'll get better control and accountability of your operations along with data that can be used to streamline operations in the future. Having 5G, Cloud, and Location intelligence integrated also opens up the possibility of utilizing AR (augmented reality) in mobile situations, and automation such as geofencing triggers.
Location Intelligence is one of the main pillars of emerging technologies like AI and IoT. Do you think the location sector is equipped for this transformation?
Geographical information systems are critical to visualize data that is coming in, especially for a business that requires a lot of moving around. In the big cities, we are always bound by our highway network systems and that affects the speed of the service and the field agents involved. IoT is essentially furnished by mobile and smart devices. These devices can provide us with data that helps us network an entire fleet of equipment.
For instance, Custella's Fleet management features can be used to bypass the need for manager's and customer's intervention, automating the entire process. By skipping these stages, an organization is better equipped with people management. A.I is backing this up on the diagnostics and analytical end.

In-Car Services, IoT can provide the location of the vehicle as well as its vital stats, automatically triggering maintenance engineers when it requires servicing. The engineers will also have all the recorded data for analytics to better service the car for its usage.
Business Intelligence, Location technology and GIS are intertwined. So would it be apt to say that integration of different technologies in one domain would lead to a ripple effect in others too?
Yes, that could be the case. The need for location tracking and mapping of ideal routes will always be there, but its growth depends on how fast companies grow as well. For example, a multinational conglomerate will see the need for unifying their business intelligence and GIS under one roof.
This can visualize and help maximize sales, identify under-performing areas, as well as provide SWOT analysis in geographical regions. Regional/Smaller businesses may also find the need to keep track of the various segments of their operations that are distributed over a wide area. Software like Custella help in bridging the communication gap.
Lava Protocols carries GIS tools such as Carto for business intelligence. Working together with Custella, we have data from Custella's users being integrated into Carto for analysis and visualization of trends. The use of data in this way is something that organizations in Malaysia have not yet picked up, but the results are clear: analytics leads to improved efficiency.