At twelve years of age, Rhobi Samwelly almost bled to death after being subjected to Female Genital Mutilation (FGM) against her will. Since then she has dedicated her life to helping save girls from a similar fate in rural Tanzania. Her work was hampered, until recently, by the lack of maps of the rural villages where girls are most at risk. Therefore I set up Crowd2Map Tanzania, a volunteer crowd-sourced open mapping project in 2015.
Since the project's inception, over 10,500 volunteers have added villages, schools, hospitals, roads, and over 3.5 million buildings, to into OpenStreetMap, an opensource mapping programme.
The mapping process is in two phases. Firstly, online volunteers, based all over the world, are tracing roads and buildings from satellite images using the Humanitarian OpenStreetMap Team tasking manager.
ALSO READ: Small farmers need customized technology solutions-Jason Brantley, John Deere
Secondly, volunteer mapping groups in Tanzania are using a free smartphone app Maps.Me on the ground to add names of villages, offices, churches, shops, and other points of interest, which in turn allows the production of printable maps detailing the remote villages and districts.
A small micro-grant of $5000 from Humanitarian OpenStreetMap Team, some additional small donations, and a gift of mobile handphones from Nethope, has Crowd2Map Tanzania to train over 1600 mappers on the ground, in twenty-six areas of remote Tanzania.  This allowed us to recruit more female volunteer mappers, as previously we had to rely only on people who already had a smartphone, which in rural Tanzania was mostly men.  Female mappers had additional challenges: some local men mocked them and suggested they should be back at home cooking, some even tried to lure them to isolated places to attack them.  But they persisted because they thought it was important that their communities were on the map, counted, and that these maps could be used to protect women and develop their communities.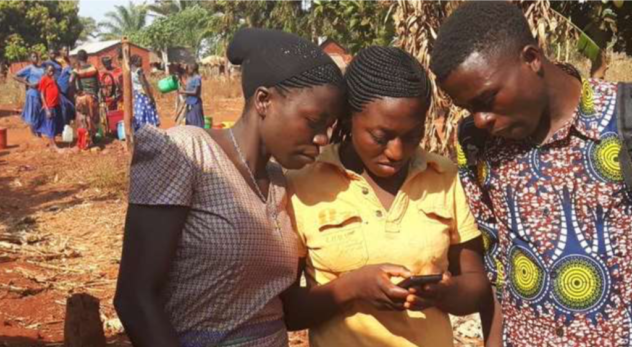 Generally, girls in Mara Region are cut in early adolescence as a precursor to child marriage during a "cutting season".  Due to efforts by Rhobi and others many girls now know about the dangers of FGM and do not want to be subjected to it.  They wish instead to continue with their education and fulfill their dreams of becoming doctors, teachers, etc.  But often their families, who are generally desperately poor, want to marry them off as they receive cows as dowry.  And cut girls are sold for more cattle.  So the girls' pleas fall on deaf ears.
Rhobi operates 2 safe houses in Mara. She works closely with the local police gender desks.  Often they receive a phone call in the middle of the night informing them that girls are about to be cut in a particular remote village.  Such a village will be accessible only on very rough unmarked dirt tracks.  Rhobi and the police are working on very tight budgets, and often do not have enough fuel to rescue the girls in time.  Before Crowd2Map none of these villages appeared on a map, and it was very difficult to find them, particularly at night.
We have now trained the local police and FGM activists to use Maps.Me on their phones to easily find focal points in each village, and add missing places to the map.  We have also trained protection committees in each of the 78 villages in Serengeti District to fully map their villages, and printed paper maps to be displayed in each village office as part of a programme funded by WomenConnect.  This was the first time people had ever seen a map of their local area and they were very interested in them. We also trained a digital ambassador in each village to report incidents of gender-based violence via an open source app Open Data Kit.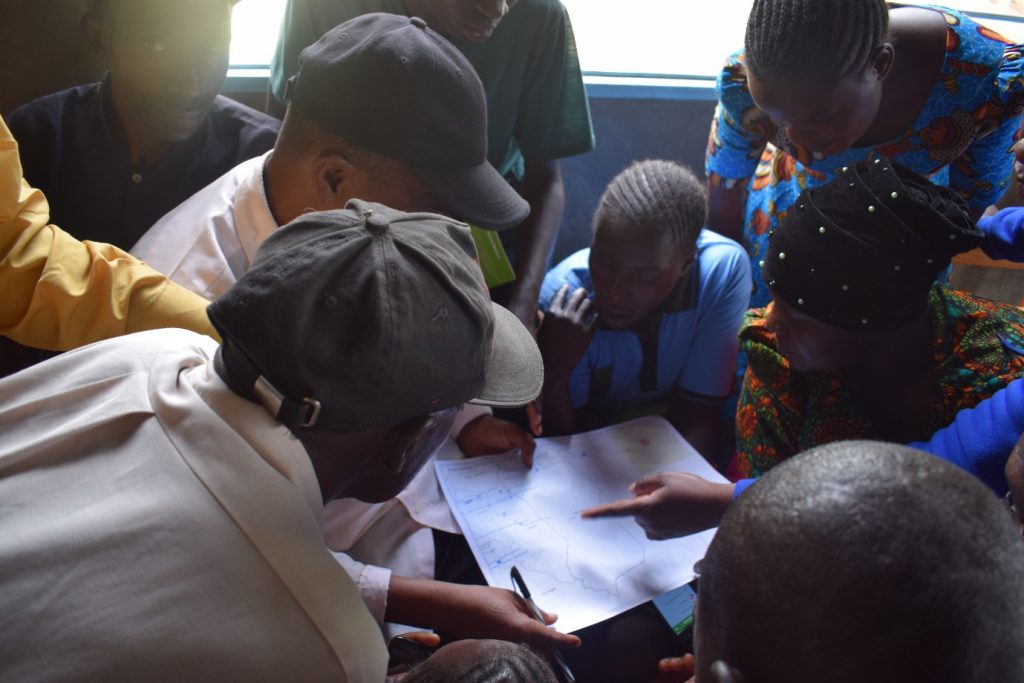 In October 2018 we were asked to run a mapathon as part of the United Nations General Assembly in New York to showcase how maps can be one tool in the global fight against FGM.  We also coordinated open mapping groups in 60 other countries to take part in satellite events to coincide with this.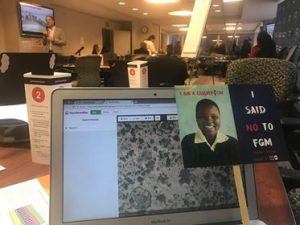 Nafissatou Diop, Senior Advisor and Coordinator for the UNFPA-UNICEF Joint Programme on the Elimination of FGM said that using the mapping technology to help girls at risk of FGM works in two main ways:
It helps local NGOs, grassroots organizations, activists and police to physically get to the girls-at-risk. Many remote villages in Africa are very poorly mapped, so if an NGO receives a tip from community members that a girl is in danger of FGM, the information supplied by the open-source maps can get them to the destination as quickly and as safely as possible.
It informs the girls and their communities about rescue centers and safe houses. Although most at-risk girls are too poor to own smartphones, they are still accessing information on where the rescue centers are from drivers who are working with NGOs, grassroots organizations and local police who help spread the information to the girls.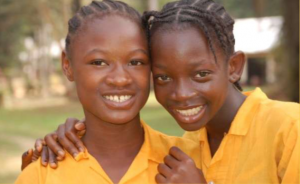 Many communities in rural Tanzania are faced with challenges associated with poverty, food shortages, limited access to electricity and water, and gender inequality. The provision of access to local maps will help them to overcome some of these issues, and we are dedicated to helping them to reach this goal.
Any individual with an Internet connection can contribute to this project mapping project. You can get more information and sign up at crowd2map.org
ALSO READ: Women need equal rights to own, inherit & use land