Story updated with comments from Antrix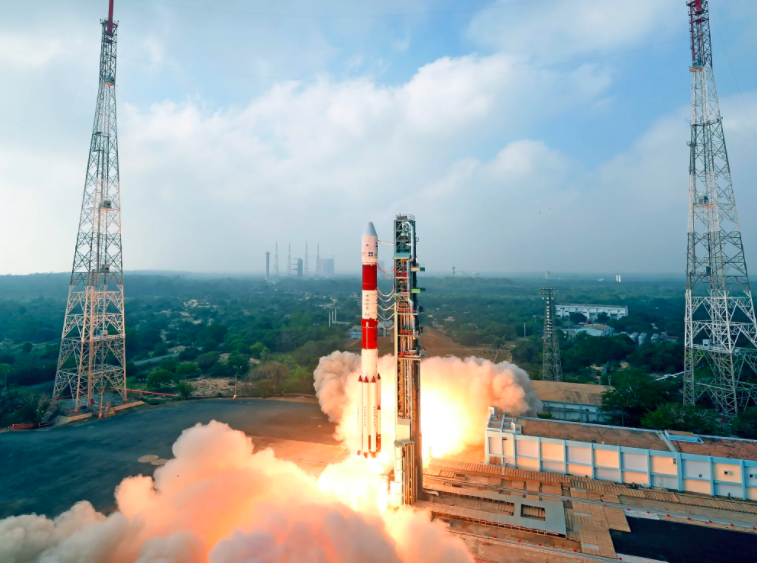 There is controversy over four US nanosats launched by ISRO on January 12 withreports coming that the tiny satellites launched on the PSLV C-40 mission could have been exported without proper license.
SpaceBee-1, 2, 3, and 4 — described as "two-way satellite communications and data relay" devices from the United States in the ISRO launch document — were developed by Silicon Valley startup Swarm Technologies which it turns out didn't have permission to launch. Federal Communications Commission (FCC), the federal agency to regulate commercial satellites in the United States, had rejected its application for launch in early December because they were too small be tracked and therefore unsafe to put into orbit, according to documents available with IEEE Spectrum.
Despite this, it turns out Swarm went ahead with the launch on January 12. Now, FCC has revoked the permission to Swarm for the launch of its four more satellites that were due next month while also putting its grant on hold pending further review.
Antrix, the commercial arm of ISRO,which negotiates with the international customers for the launches, said in a statement,  "Cubesats namely SpaceBee-1, 2, 3 & 4 belonging to US startup company called Swarm Technologies were launched on PSLV C-40 on 12 January 2018 under a commercial agreement with Spaceflight, USA. It is reported that FCC has denied authorization for launch of these satellites due to their tiny size (i.e. less than 10 cms) which makes it difficult to track in the Space Surveillance Network of USA. It is also reported that FCC has withheld the launch of four more satellites of the same company through Rocket Lab, New Zealand. As per commercial launch services agreement of ANTRIX, the customer shall be responsible for obtaining all permits, authorizations and notices of non-opposition from all national and international authorities who have jurisdiction over the Customer Spacecraft Mission.  Since this is an internal matter of US, Antris has requested its US clients to cross check with FCC for compliance of regulations before exporting future satellites to India."
Spaceflight Industries accepted that it did arrange the launch services and integrated Swarms' 4 satellites onto a PSLV that launched in January. However, it said its customers were required to obtain the FCC licenses necessary to operate, and communicate with, their spacecraft. "We defer to the FCC with regard to commenting on licensing issues between the FCC and applicants. Clearly, Spaceflight would not knowingly launch spacecraft for a customer whose FCC license had been denied," Jodi Sorensen, Vice President, Marketing Communications, stated in a mail. "However, as a result of the Swarm situation, we're reviewing our policies and procedures to avoid this kind of issue in the future."
Spaceflight negotiated with Antrix for the launch of 19 international satellites on the PSLV-C40 mission.
Swarm Technologies, which calls itself an artificial intelligence swarm company, refused to comment on the developments. The company was founded in 2016 by Sara Spangelo (CEO,) a former employee of Google and NASA, and Benjamin Longmier (CFO), an ex-employee with Apple who launched another space startup called Apollo Fusion.
Why FCC rejected the application?
Each SpaceBee was 10 cm x 10 cm x 2.8 cm — about one quarter the size of a standard 10 cm CubeSat — and were to be the first practical demonstration of Swarm's prototype hardware and cutting-edge algorithms, swapping data with ground stations for up to eight years.
It is this unusual tiny size which made FCC wary since it felt the small size made them too small to reliably track even with the addition of Ku-band radar reflectors on the spacecraft. "The applicant proposes to deploy and operate 4 spacecraft that are smaller than 10 cm in one of their three dimensions," Anthony Serafini, chief of the Experimental Licensing Branch, wrote in his letter to Swarm Technologies. While dismissing the authorization, he said. "In the absence of tracking at the same level as available for objects of 10 cm x 10 cm x 10 cm, and in the event of a conjunction with an operational spacecraft, the ability of operational spacecraft to reliably assess the need for and plan effective collision avoidance maneuvers will be reduced or eliminated."
In a mail sent on March 7, Tony Serafini on behalf of FCC said, "The International Bureau requested that the grant be set aside in order to permit assessment of the impact of the applicant's apparent unauthorized launch and operation of four satellites, and related statements and representations, on its qualifications to be a Commission licensee," the mail stated.
The PSLV-C40 mission had launched ISRO's Cartosat-2 Series Satellite for earth observation and 30 co-passenger satellites together weighing about 613 kg at lift-off. Other than the four SpaceBees, the remaining co-passenger satellites comprised one microsatellite and one nanosatellite from India as well as three microsatellites and 25 nanosatellites from six countries, viz., Canada, Finland, France, Republic of Korea, UK and USA.