At the ongoing HxGN Live, its annual meeting, Hexagon AB opened a new dimension to its commitment to "recreating the real world to a dynamic digital world and vice versa" with its "content as a service" (CaaS) strategy.
Answering the volley of questions on this new dimension at the media luncheon, Ola Rollen, President and CEO of Hexagon said the development is keeping in mind the needs of the users, who are domain specialists and not necessarily geospatial data specialists. He also recollected and drew parallel with the evolution of IT industry and how user organisations had huge IT departments in the beginning but later chose to outsource much of their work to IT consultants and service providers.
In fact yesterday, at the 'Capital Markets Day', Hexagon focussed on its ability to grow twice the rate of GDP of USA and elaborated on growth opportunities in the coming years, one of them being its CaaS strategy.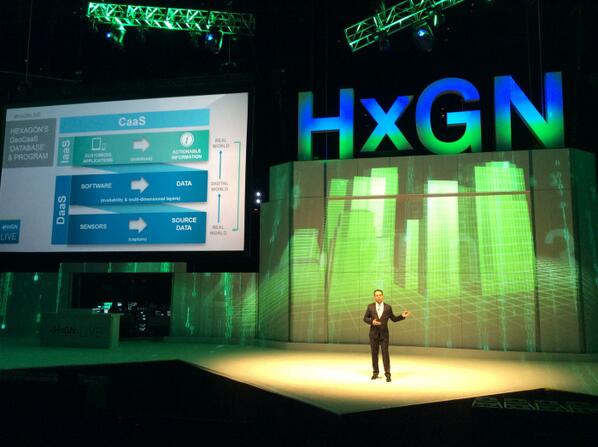 Do you know about GeoCaaS – Geospatial Content as a Service? See @Mladen_Stojic present at @HxGNLIVE opening session! pic.twitter.com/dRUIKQCmx8

— HexGeospatial (@HexGeospatial) June 3, 2014
Hexagon Geosystems is planning to leverage on the improved sensor capabilities and its recent mergers and acquisitions like Aibotix, AHNB, NWG, Geosoft and Tridicon to support its CaaS strategy. Adopting the iTunes model, Hexagon intends to license its data to its users and plans to start with its library of aerial photos of 11 states of North America.
However, according to Ola, the company intends to take this strategy forward slowly as it works to resolve the legal and IPR issues around data.