Today modern satellite data are providing the highest number of detail that can serve numerous purposes. With high-resolution satellite data, GIS and CAD users (Geographic Information System and Computer Aided Design) can acquire imagery related to a project area and immediately have the new imagery ingested in their system. The satellite provides a perfect view of the target area.
Now humans have found countless ways to use this technology for the commercial, humanitarian, academic and personal reason.
The latest example is of the Spanish Island of Mallorca, which is being devasted by the severe rains in which Sant Llorenc and its other towns are most affected. There the satellites images have played a key role in assessing the scale of flood damage.
Also Read: Act now or perish: UN panel on climate change gives an ultimatum of 12 years
Effective work of Satellite Imagery in Estimating the Flood Damage
European Space Imaging captured a series of satellite images of the site on Thursday 11 October at 40 cm resolution with GeoEye-1 in which the extent of the damage is clearly visible. Roads appear muddy with stranded cars and there has been considerable soil loss. Soil loss decreases soil fertility which poses a potential threat to food security on the island.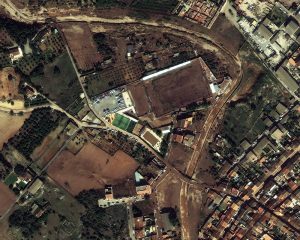 The heavy rainfall flooded the Ses Planes brook, which is typically dry, sending water gushing through the historical center, dragging cars, flooding houses and leaving hundreds of residents trapped in their homes. Hundreds of emergency workers with the help of helicopters and detection dogs are searching for any remaining victims. Meteorologists said that over 230 millimeters of rain fell in the area in just two hours, and described the likelihood of such an event as "once in a thousand years."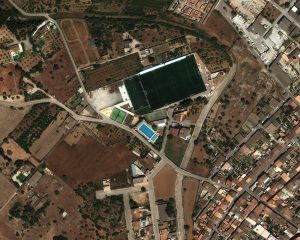 "Being able to assess the scale of flood damage using satellite data is very useful for emergency services and local authorities," stated Adrian Zevenbergen, Managing Director at European Space Imaging. "It can help them accurately assess the most severely affected areas, allowing them to make decisions about where best to direct their resources."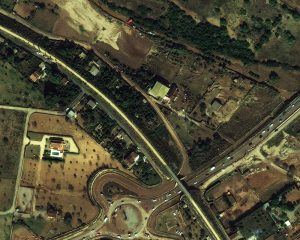 Also Read: Check out how satellite images help curb Corsica oil spill