There is no question that Machine Learning (ML) and Artificial Intelligence (AI) are at the top of the hype curve. 2016 proved to be an amazing year for machine learning and AI. During the year, we saw nearly every high tech CEO claim the mantel of becoming an 'AI Company'. Notably Amazon, Facebook, Google, IBM, Microsoft, Tesla Motors and NVIDIA, were the chief companies who significantly invested in AI. The appetite for AI & ML continues this year as well. To begin with –
Cisco has announced its intent to acquire MindMeld, a privately held artificial intelligence (AI) company based in San Francisco. MindMeld has pioneered the development of a unique AI platform that enables customers to build intelligent and human-like conversational interfaces for any application or device. Through its proprietary machine learning (ML) technology, MindMeld delivers incredible accuracy to help users interact with voice and chat assistants in a more natural way. Rowan Trollope, Senior Vice President, Cisco, said in a blog post "MindMeld's technology and staff would help improve the company's various chat and related workplace software." He further adds,"We realized that to really enable our customers to have more natural, conversational interactions in our enterprise collaboration tools, we'd have to do more for them, and do more of the heavy lifting."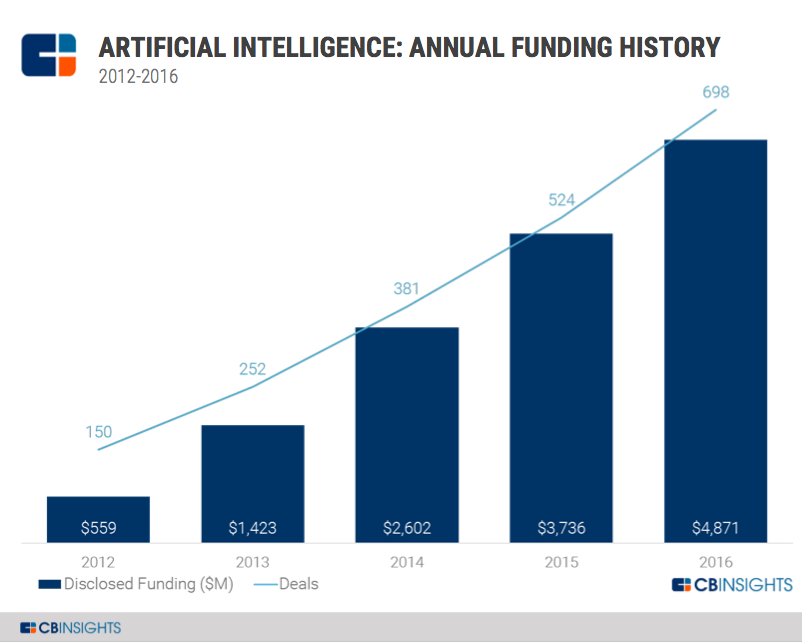 On the other hand, for the third year in a row, Microsoft heavily promotes machine learning services at its Build developer conference. On the first day of the conference itself, Microsoft unveiled a number of new artificial intelligence capabilities that can be integrated into everything from online presentations to business database management. Microsoft's vision of artificial intelligence is to make those capabilities 'available to everyone, from developers and data scientists to tech enthusiasts and students,' said Harry Shum, Executive Vice President – AI and Research Group, Microsoft. The company now offers 29 different cognitive services to developers, making it possible for them to incorporate AI capabilities in new apps 'with just a few lines of code.'
Microsoft, NVIDIA and Intel have made the investment for a Canadian artificial intelligence (AI) start-up 'Element AI'. Microsoft made the investment through its venture capital arm Microsoft Ventures, while Intel did it through Intel Capital. Element AI, is a platform to help companies of all sizes building AI into their businesses and it has raised $102 million. Element AI will use the funding to hire more employees, to invest in big AI projects and to acquire start-ups in the space.
The Element AI deal followed just after Intel and Microsoft joined forces for a $15 million investment into CognitiveScale, a Texas-based startup that uses AI to harness big data and deliver insights and recommendations.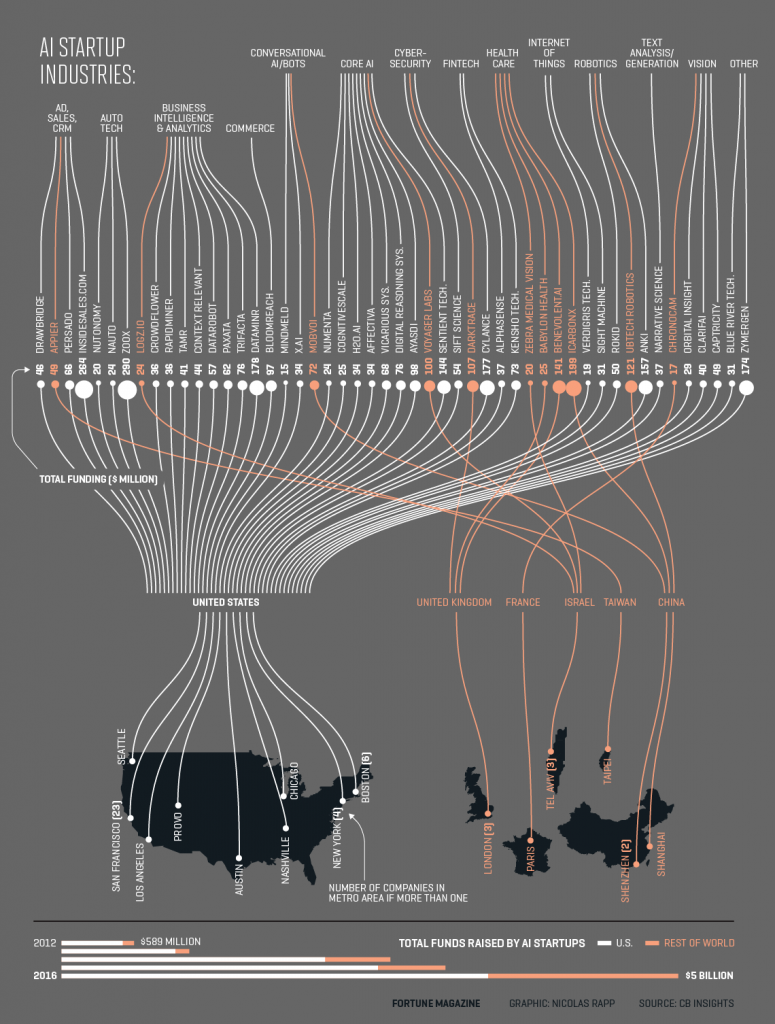 Nvidia, the GPU maker has essentially enabled modern AI in many ways and now its obsession with artificial intelligence is growing further more. Six new companies have garnered not only attention, but funding from Nvidia, via its GPU Ventures investment arm. These include companies from all over the world, with various business and industry focuses, including retail analytics, data mining, autonomous vehicle development, voice-powered interfaces, weather forecasting and medical imagery. The diversity of different uses is probably at least partially strategic; since it does a good job of showing off the great range Nvidia's technology has in terms of potential applications in this growing field. Here's the new list of companies joining the GPU Ventures ranks. Optimus Ride is a company with promising technical talent that should be revealing more about its product soon, and SoundHound's AI pivot is an interesting twist in that startup's relatively storied history:
Twitter is now using artificial intelligence on its micro-blogging website to rank up tweets in users' timeline, quitting on a year-old algorithm it had been using until now – to server its 328 million monthly active users. The ranking algorithm is powered by deep neural networks, leveraging the modeling capabilities and AI platform. Twitter had acquired machine learning start-up Magic Pony technology and open-sourced some of its deep learning software. However, the company remains enigmatic on its works on artificial technology into the platform. Twitter is constantly evaluating and scoring thousands of tweets per second to analyse what's worth recommending in timelines. The firm is also taking pictures, videos, likes and re-tweets into account, among a number of factors to determine which tweet should show up in timelines.
Related Reads: What is Artificial Intelligence Machine Learning and Deep Learning?
What is the difference between AI, machine learning and deep learning?