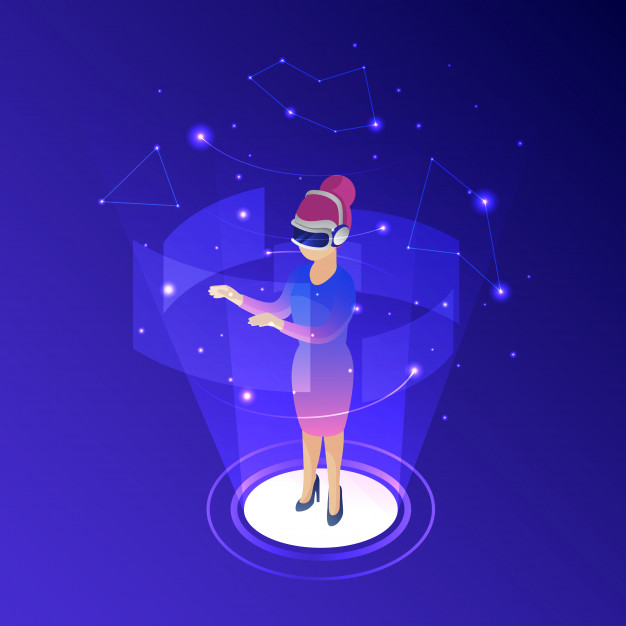 In the world of digital technology, there are few things which are capturing the human imagination such as virtual reality and probably it is bringing us closer to the world of dreams. We are surprised how disruptive VR has become a technology due to its impact on the industries across the globe in various verticals from social media to gaming and architecture to healthcare.
In this article, we will be looking at some scariest VR misconceptions to get you to work with VR without worrying about any issues occurring on the way.
VR reduces Manpower
This is one of the most common myths surrounding the whole gaming industry for many years. The people have never been fully accepting the idea that a person playing the video game on a couch for long hours is nothing more than a stereotype. In fact, there are multiple applications in the markets that run on VR for an immersive fitness along with some physical exercised like Fitbit to a new era of virtual sports such as Holoball and Holopoint. In general, AR can actually be used to make users exercise more rather than the opposite.
VR is a newly discovered technology
Much like Artificial intelligence and mobile phones, Virtual reality is a somewhat old technology that has been evolved over the course of a few decades. The very first traces of VR were found in the 'The Sword of Damocles' prototype in 1966 which possessed all the basic concepts of VR headset including 3D visuals and audio to even a custom device for a more realistic feeling. Also, we cannot forget the trends of Sega VR, CyberMaxx and the Jaguar VR with the rudimentary 3D technology.
VR tends to cause excruciating headaches
This cannot be considered as a myth, but there are a few degrees of truth in it. Our brain takes time when it comes to adapting as all the stimuli are concentrated on the eyes, therefore, making it difficult. While adapting with VR, it is only focusing on the eyes and therefore they hold the ultimate responsibility of perceiving the change of heights. To resolve this, short-latency times and reduced lag has impacted to reduce the nauseating effect. Overall, it is just a matter of getting used to it for a while if you wish to adapt to VR.
VR is only for gaming purpose
Although we have witnessed a very decent number of applications which are running on VR, it is also being used up in different verticals. It can also be used for remote education to spread knowledge among the people. For instance – to deal with the chronic absence of cancer specialists in South Africa, an organization taught the doctors how to detect and diagnose cancer over Skype. Along with this, VR also aids in e-learning courses and all types of business training from across the globe.
VR is expensive
Well, the statement used to be true in the past. But in the present times, the things have changed and you do not need a break anymore if you wish to purchase a VR headset because they cost just as same as an average console. Google viewer can also be used as an alternative to the VR headset making them the most affordable options.
VR is not Social
Some people are thinking that AR is antisocial as only one user can wear an individual headset at a time. But this is really not the case; in reality, VR is used from interpersonal networking to holding VR meetings with plenty of social applications. The social VR usage does not only stop at AEC as the popularity of VR is getting mainstream when it comes to social media. Currently, Facebook has started making moves as a point of suggestion that they find hopes for VR as the future of social media communication.
Wrap Up
Virtual reality has been emerging as one of the biggest technology trends for many years and the ride is still going on in 2019. The technology is approaching us rapidly and we all need to embrace it by discovering new ways out of it that can help human lives. Till then – keep learning!
Note: This is a guest blog by Olivia Diaz who works at eTatvaSoft