Before now, times were changing at a fast pace due to technology advancements. Now, this is catalyzed even further by the human need for new services, solutions, and ways of doing business. With this changing dynamics and the establishment of a New World, the role of geospatial technology is being recognized more than ever. Globally, countries with effective geospatial policies and strategies are having an edge over the others, in terms of serving their citizens and providing larger societal benefits. Resonating these thoughts, the session on 'Geospatial Strategies and Commercialisation Policies: Global Trends', which was a part virtual summit on 'Geospatial and Earth Observation Industrial Policy for India', witnessed some insightful deliberation.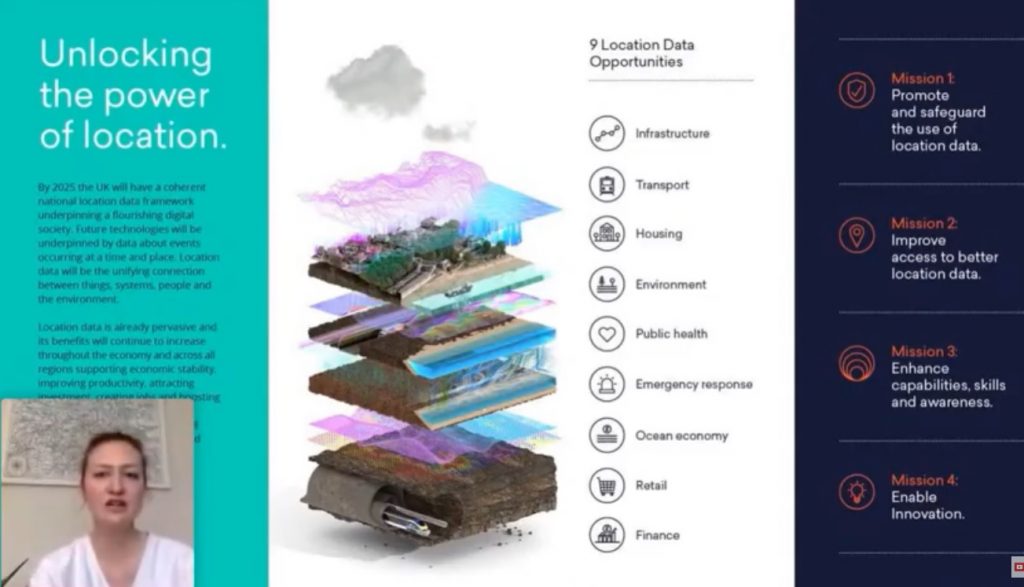 The first speaker of the session, Thalia Baldwin, Director, Geospatial Commission, United Kingdom, gave an overview of the recently released new geospatial data strategy called the 'UK Geospatial Strategy'. The UK's geospatial strategy sets a vision that by 2025, the country will have a coherent national location data framework. The strategy sets out an ambitious program of activity to achieve the vision across four key missions. "While approaching a coordinated strategy it's very important to choose priorities carefully. Data privacy is an important element of UK's geospatial strategy. Through this strategy we want the use of location data to be promoted and protected to give an evidenced view of the market value of location data, set clear guidelines on data access, privacy, ethics, and security, besides promoting improved use of location data," she said. Thalia also stated that the Strategy will enable innovation to make most of the commercial opportunities and promote adoption of high value emerging location technologies across markets.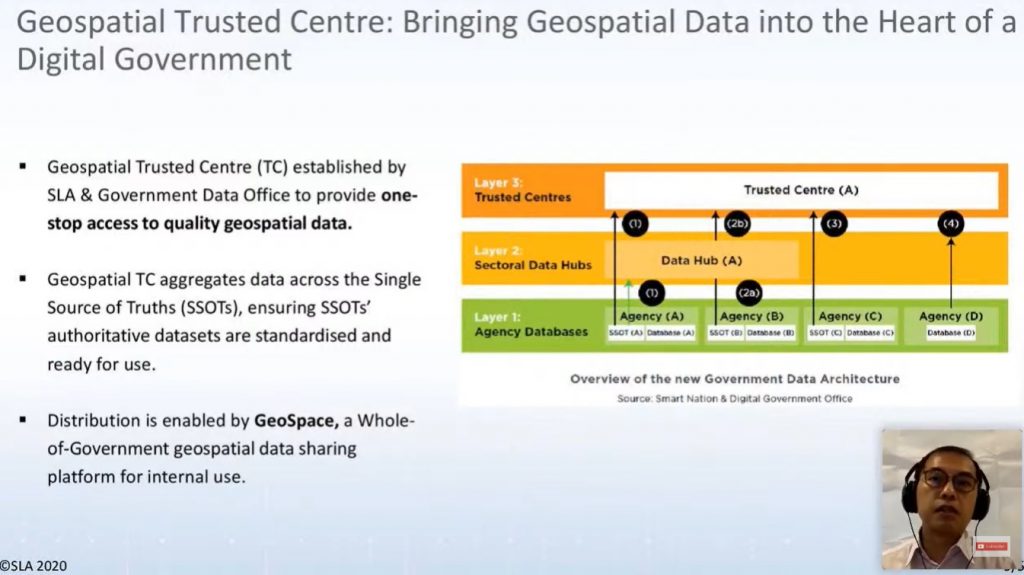 On the other hand, Singapore Geospatial Strategy focuses on unleashing the power of the entire geospatial ecosystem. It focusses on empowering the government, industry and people with Geospatial Information and Technology to enhance decision-making, create opportunities and lead a better life. The strategy enables for an effective and trusted public service driven geo-enabled processes in policy-making, planning and operations. Giving an in-depth overview of Singapore Geospatial Strategy, Boon Khai Tan, Chief Executive, Singapore Land Authority, said, "In order to galvanize the value of the entire geospatial ecosystem, the government has to play a participant's as well as an enabler's role." He underlined that the value of geospatial is not yet fully recognized and there is a vast scope of collaboration between different stakeholders. Touching upon the data privacy aspect of the Strategy, he said, "Trust is key amongst the data creators and users. There are, of course, many challenges, most recent being the contact tracing due to COVID-19 situation. To protect the data, SLA has established a Geospatial Trusted Centre, which is also one-stop to use the data for public benefit." Khai Tan also insisted that there is a huge scope for countries to share their experiences like open standards, interoperability. Private and public players need to collaborate to come up with a comprehensive platform, which can address major challenges.
Taking the discussion further, Rob Van De Velde, Director, Geonovum, The Netherlands, articulated that over the last decade, the Dutch Geospatial Strategy has evolved as per the changing needs of the nation and technology innovations. However, the open government and open data policies play a pivotal role in the strong geospatial uptake in Dutch government sector at national, regional and local level. "Collaboration between government, private sector and academia is of utmost importance, especially for addressing societal issues. The recent example being the COVID-19 pandemic — the Dutch government and private organizations have set a lab to develop tools and applications to address the pandemic," he said.
Giving the closing remarks Sanjay Kumar, Founder & CEO, Geospatial Media and Communications and Secretary General and CEO, World Geospatial Industry Council, said, "Governments have a mandate to provide fundamental geospatial data as well make sure that it is freely available and utilized by the citizens. Geospatial is an indispensable part of everyday life and through private-public partnership impactful policies can be crafted so as to deliver larger societal benefits."
Also Read:
Need of the hour: Enabling, transparent & inclusive geospatial policy for India 
Ola Rollen highlights how automation can lead to a sustainable world