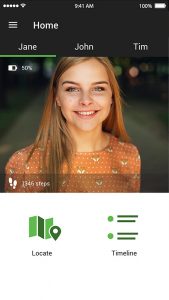 Picture this: 7-year-old Lisa is playing hide-and-seek with her buddies. The creative genius that she is, Lisa comes up with a really ingenious hiding place. Naturally, her friends have a hard time locating her. Torn between battling boredom and feeling proud of her prudence, Lisa dozes off. Soon, it's time to go home, but Lisa is nowhere to be found — giving her mom a massive panic attack.
Some of our fondest childhood memories involve biking or playing around the neighborhood with our friends — normally without any adult supervision. But, today, the times have changed. And no parent wants to expose their child to any kind of risk. We cannot blame them either. But, in a modern family setup, where often both parents are working, managing the time pressures to accompany a child wherever they go is next to impossible. Technology, on the other hand, is omnipresent. More so, when it comes in the form of a fun and fashionable wearable device.
Connecting kids with parents
Bengaluru-based technology products company Magnasoft has released a 'connected family' platform in the shape of a smart wearable called Toggr (derived from the word 'together'), funded by the Café Coffee Day group.
The Toggr smartwatch allows children to effortlessly connect with their parents and friend through ToggrTalk (voice) messages. Other compelling features of the watch include being able to store your own music in the device and tracking daily activities through an in-built pedometer.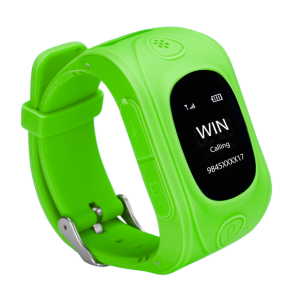 Most importantly, in case of an emergency, the child can long press the WIN button on the Toggr watch to trigger a voice call to the parents' mobile phones. In-app notifications and SMS alerts are also sent to three pre-registered contacts.
Also, in the event of an emergency, all Toggr parents in the vicinity of the child become visible to the child's parents. They can be contacted at the click of a button to seek help to assist the child. The identity of parents is kept secure to ensure privacy.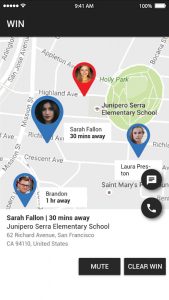 Meanwhile, parents enjoy complete peace of mind without wrapping their children in cotton wool. They can use the Toggr app to locate their child's precise position — both indoors and outdoors. They can also mark frequently-visited places like schools, music classes, etc., as 'silent zones' to disable all calling functions from the app and ensure that the child doesn't face any unnecessary distractions.
The Toggr wearable comes in three eye-catching colors — green, pink and blue — and is available online at an introductory price of ₹2,499.
Child safety space pioneers
Magnasoft has been working in the child safety space since 2010. Northstar — the first product developed by Co-Founder & CEO Bobbie H. Kalra and Co-Founder & CTO Shyam Ramamurthy — addresses the concerns of safety in school transportation by leveraging GPS, RFID and video surveillance technologies, coupled with a Cloud-enabled software platform. It protects half a million children in over 300 schools today and provides peace of mind to 1 million parents. The idea for Toggr germinated through the founders' interaction with these parents.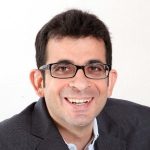 "We realized that is pain point wasn't limited to in-transit safety. Children in that age group don't carry mobile phones. Schools don't allow phones on the campus as well — for good reasons, of course. Young parents need a platform to connect to their children and capture those moments of togetherness, even when they are apart," Shyam tells Geospatial World.
Market research revealed that children detested being tracked. "It's like putting a leash on the child," Shyam points out. "What they didn't mind was being able to reach out to their parents if they wanted to. The Toggr watch comes bundled with so many capabilities that the children do not really mind their parents knowing where they are. The final product was live-tested on more than 100 children, and the results were extremely positive."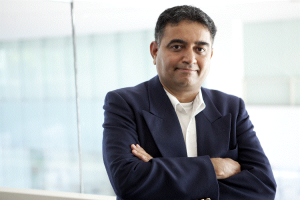 Bobbie points out that the company didn't set out to manufacture wearables from Day One. "They just happened to be an outcome of our research with children. So, we started talking with chip manufacturers, understood how the industry really works… The service we wanted to deliver — of safety — could be best delivered through a wearable. I take pride in saying that we are one of the few devices in the market today that are completely standalone," he says.
Bobbie and Shyam want to take Toggr to the Middle East and the US markets next. Also in the pipeline is an entire gamut of safety and peace of mind solutions for the elderly and the women. "The platform can also be leveraged to adapt itself and integrate into large-scale B2B solutions as well," Bobbie concludes.