While finding a new and unique idea is rare enough; the ability to successfully execute this idea is what separates the dreamers from the entrepreneurs and that too when global economy is in slow growth mode. Harvard Business Review's list of best-performing CEOs for the year 2016 is out now and the geospatial community has a lot of cheer about. Besides Hexagon CEO Ola Rollen, who was ranked at 100, there are two other business leaders in prestigious list who can be said to be belonging to the geospatial industry — Nvidia Co founder and CEO Jen- Hsunp Huang ranks 6 and Amazon CEO Jeff Bezos is at 76.
What is HBR's Best-Performing CEO list?
The Best-Performing CEOs in the World by HBR focuses on long term results and looks at the increase in total shareholder return and market capitalization. The rankings consider the performance of active CEOs over their entire stints. The list includes only those who have been in their jobs for at least two years. According to HBR review on average, the world's 100 best CEOs have been on the job for 17 years and have generated a 2,091% overall return on their stock (adjusted for exchange-rate effects), or a 20.2% annual return.
For this year, Lars Rebien Sorensen, is on the top list of the Best-Performing CEOs in the World. Lars Rebien Sorensen, is the outgoing CEO of Danish pharma giant Novo Nordisk. Sorensen studied forestry before joining Novo Nordisk more than 30 years ago and then climbing through various operational roles to become CEO.Martin Sorrell on number two earned an MBA and spent a decade in the advertising industry before buying a stake in a shell company and building WPP—now the world's largest marketing-services firm—through a series of audacious acquisitions. Pablo Isla the third in the list of The Best Performing CEOs list, studied law and worked in Spain's treasury ministry before becoming CEO of the fast-fashion retailer Inditex.
Ola Rollen, Hexagon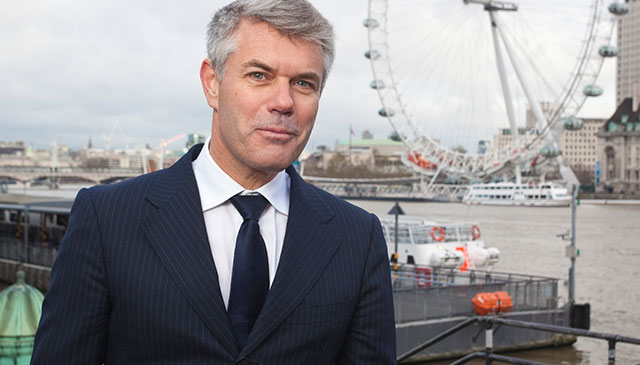 The best known face of the geospatial industry, this is not the first time for Ola Rollen to feature in the Harvard Business Review Business Leader list. In 2014 Rollen was placed 72nd.
An outsider to the world of technology, Rollen joined Hexagon as the CEO in 2000, when it was an obscure company dealing in day-care centres, to manufacturing hydraulics to importing tuna fish! Within a year, Rollen led the acquisition of Brown & Sharpe Manufacturing Company and rebranded it Hexagon Metrology. And thus began the great journey. Between 2000-01 and 2011-12, Hexagon disposed of all the businesses it had acquired earlier and created a global leader in design, measurement and visualization technologies.
Prior to joining Hexagon, Rollén held the positions of President of Sandvik Materials Technology, Executive Vice President of Avesta-Sheffield and President of Kanthal. He also previously served as a board member of Vestas Wind Systems A/S. Rollén holds a Bachelor of Science degree in Economics.
"What makes a good CEO? Hexagon has known for a while, because we have been flourishing under the leadership of our CEO, Ola Rollén," Hexagon's blog SensingChange proudly announced following the HBR report. "The Hexagon Core Values describe a profit-driven, professional, innovative, engaged, customer-focused, and entreprenurial approach, Hexagon has always striven to lead in our markets and our communities."
A string of strategic acquisitions that began with Brown & Sharpe, continued with geospatial majors Intergraph and Leica Systems, and continues even today. Adding to the acquisition arsenal is the Hexagon's Group's strong innovations and ability to pre-empt the market. For instance, it shifted to a solutions-based approach a few years back even when the most of the industry was focussing on products. Known for his quiet, focussed approach, Rollen's single minded devotion has turned the Hexagon into a $2 billion-plus company today with a vast coverage in more than 160 countries around the world without sacrificing its strong local presence.
Jeffrey Bezos, Amazon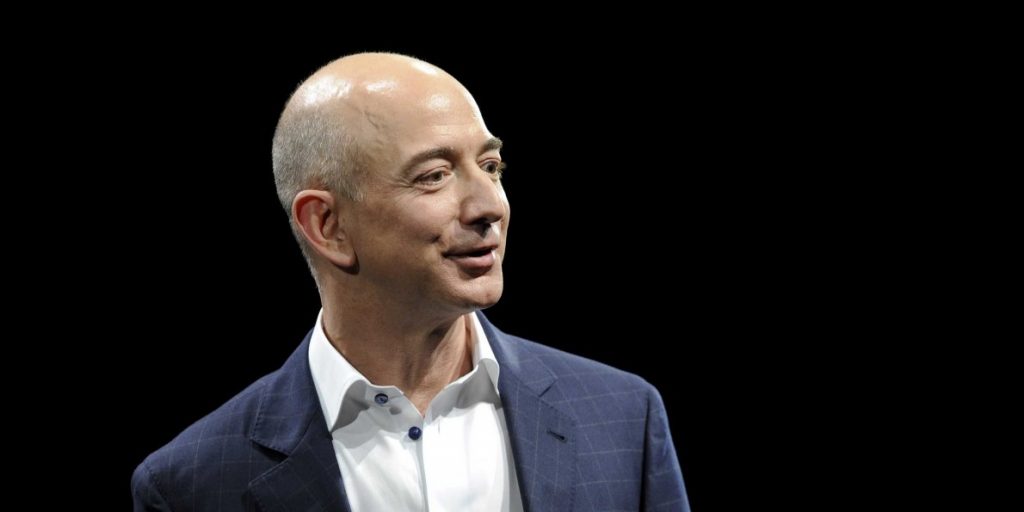 Jeffrey Bezos, the maverick CEO of Amazon, was placed 76. The American technology entrepreneur, investor, and philanthropist, is the founder, chairman, of Amazon.com, world's largest online retailer. Bezos' other business interests include Cloud, aerospace and newspapers. In 2013, Bezos acquired The Washington Post newspaper.
But our interest in Bezos and Amazon is because of his adventures into the location technology areas and space
From mapping and geospatial analysis in Amazon Web Services (AWS) to use of UAVs, Amazon has done it all to shake up the core geospatial market, like Google did once upon a time. The Landsat on AWS service from Amazon is another spectacular offering from the geospatial portfolio of the otherwise online retail giant. Landsat 8 data is available for anyone to use via Amazon S3. All Landsat 8 scenes from 2015 are available along with a selection of cloud-free scenes from 2013 and 2014. All new Landsat 8 scenes are made available each day, often within hours of production. The satellite images the entire Earth every 16 days at a roughly 30 meter resolution.
Amazon's tie up with ESRI provides users with the necessary information to get started with publishing and analyzing GIS imagery data (such as satellite imagery, or aerial imagery), as well as, creating tile cached map services in AWS. The partnership enables customers to deploy a full-featured enterprise GIS with on-demand elastic infrastructure. It helps organizations reduce the capital costs for server hardware and shorten the provisioning time needed to deploy GIS services across the enterprise.
AWS is so much of a market mover that Google spruced up its Cloud business and recently renamed the business-to-business Cloud computing brand and enhanced some enterprise applications using artificial intelligence. The strategy, market experts said, was adopted to compete with Amazon.com and Microsoft Corp. in the lucrative Cloud business.
Bezos is also the founder and owner of privately-funded aerospace developer and manufacturer Blue Origin with test flights to space beginning in 2015, and plans for commercial suborbital human spaceflight beginning in 2018.
Jen-Hsun Huang, Nvidia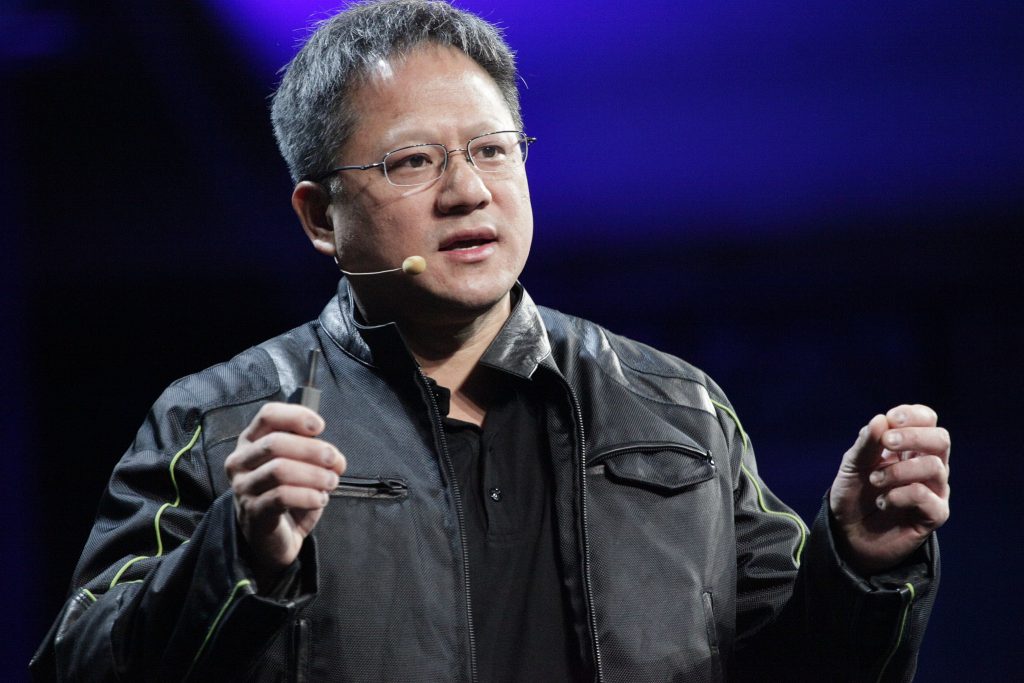 Forbes declared him to be the Global Game Changer of the Year 2016. It also ranked him 21st in its list of best New Comers in 2016, 395th among Best CEOs, 261st in the list of Self Made leaders. And now he gets 6th position in HBR 2016. Jen-Hsun Huang is disrupting the world of business. Literally.
The Taiwan-born American entrepreneur co-founded the graphics-processor company, Nvidia, the world leader in visual computing.
Nvidia designs graphics processing units (GPUs) as well as system on a chip units (SOCs). NVIDIA GPUs are for processing massive amounts of data in real time and are widely used in the defense industry for imaging, video, and signal processing. Its GeoInt Accelerator is a GPU-accelerated geospatial intelligence platform to enable security analysts to find actionable insights quicker and more accurately than ever before from vast quantities of raw data, images and video.
Jen-Hsun has huge interests in artificial intelligence and deep learning, and Nvidia's path breaking technologies combines the virtual reality of the gaming world to the real world to create smart, AI-powered experiences.
Earlier, Jen-Hsun Huang was Director of Coreware at LSI Logic and a microprocessor designer at Advanced Micro Devices, Inc. On his 30th birthday in 1993 Huang co-founded Nvidia and is currently the CEO and President. Earning $24.6 million as CEO, Huang was 61st highest paid US CEO by Forbes in year 2007.