buildingSMART International has appointed Léon van Berlo as its Technical Director. Van Berlo has previously served a variety of roles at the National Institute for Innovation (TNO) in the Netherlands. This includes positions as BIMserver Program Manager and Senior BIM Innovator.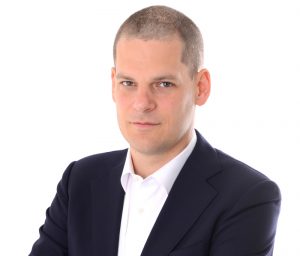 BIMserver, openBIM, TNO
At TNO, Van Berlo's work has been focused on creating a data-driven industry through technological adoption and developing new concepts. One example is the enabling of prototypes through consensus building and collaboration. From there, Van Berlo developed new products for market-based demand, including large EU funded projects. During this time, van Berlo also worked on several open standards and BIM standardization initiatives for international audiences. In a press release, BuildingSMART states: "As a thought-leader on BIM and openBIM initiatives, Léon provides the right expertise to the growing community of buildingSMART."
buildingSMART board programs
As an international authority for the set of standards known as the Industry Foundation Class (IFC). In order to fullfill this task, buildingSMART International organises its work in three board programs: the User Program, the Solutions and Standards Program and the Compliance Program. The User Program's focus lies on front line (BIM) users around the world. The primary focus of the Solutions and Standards Program is to develop new technical solutions followed by international consensus-building leading to new international industry standards. Lastly, the Compliance Program promotes verification and certification schemes. These schemes are necessary to support effective deployment and deliver confidence in data exchange and the use of standards.
Read more: WGIC and buildingSMART International signs MOU to enhance the usage of BIM standards
Role of Technical Director
Léon van Berlo was very likely appointed as a Technical Director as a further step in the development of these programs. He may also assist the building and construction community in delivering successful outcomes and building confidence about future technical plans. In this role, Léon van Berlo will work closely with the community to develop a forward-looking Technical Road Map. He will be the chair of Standard Committee Technical Executive (SCTE), addressing technical harmonisation across activities. Van Berlo will also facilitate structured engagement with vendors focused on implementations. Another major component is the support of innovative approaches to standards maintenance, open source software providers, and reference implementations of buildingSMART standards.