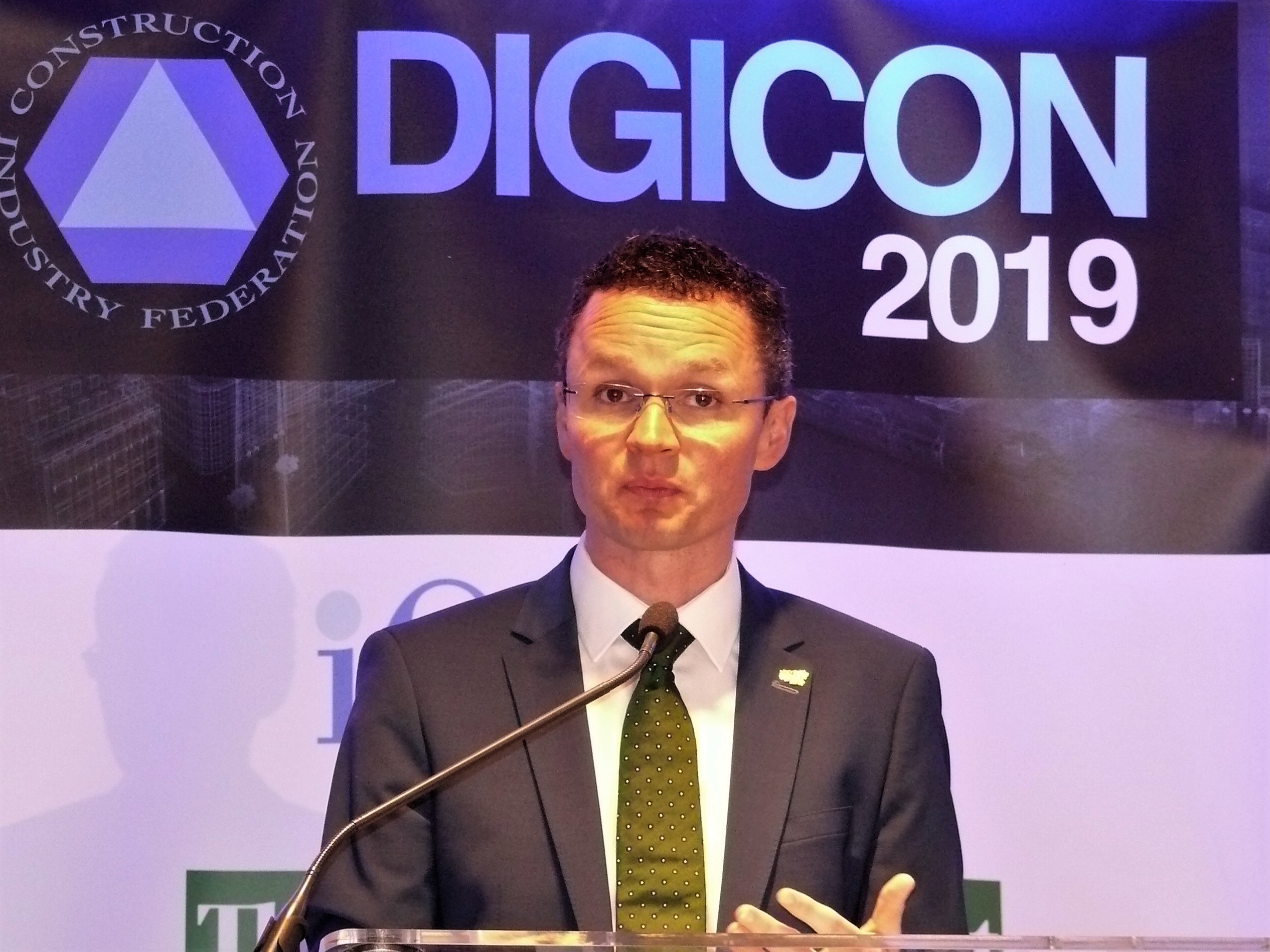 In Ireland, the impact of Brexit on the construction industry is being discussed on a regular basis. Not too long ago, they formulated essentials of the Irish BIM strategy in close collaboration with British companies and policy makers. This will surely continue regardless of Brexit. It will, however, not be as smooth as before. Especially when trying to form potent consortia and tightly knit collaborations between Irish and British architectural, engineering and construction firms. Those are very likely to be impacted in a negative way. Also, new developments on e-procurement coming out of post-Brexit UK, might not be aligned to EU law anymore. The least Ireland can do is to create order within their own BIM strategy. And that's precisely what's going on at this very moment. They take no break either. From the start of the third quarter of 2019, BIM will be mandatory on all major projects.
Awareness
And there is more. Within Ireland, the continued (and by this time, rather aged) requirement by some agencies for drawings to be submitted in hard copy form was recently discussed. Suggested was a pilot study to be initiated to examine the use of digital submission. Patrick O'Donovan, Minister of State, is addressing all contractors present to come forward with ideas and proposals. "See what we can do, within reason". Ireland is also well-aware of BIMcert , a European-wide project. As a funder, the EU's Horizon 2020 research and innovation programme aims at providing a training and qualification scheme for the skills required to support the implementation of BIM across the construction supply chain.
Also Read:Benefits of digitalizing construction industry
Mandate for CIF Construction 4.0
Recently, the Irish Construction Industry Federation formulated 'Construction 4.0'. The 4.0 suffix stands for '4th Industrial Revolution', following those of 1784 (steam and water), 1870 (electric power) and 1969 (electronics and IT). Cillian Kelly, BIM Leader with John Sisk & Son: "Today, we are facing smart and intelligent projects, cyber-physical systems and networks. Within this context, the Irish Construction 4.0 initiative considers all policy developments and other matters in the area of Lean Construction and Building Information Modelling (BIM)".
Roadmap to digital construction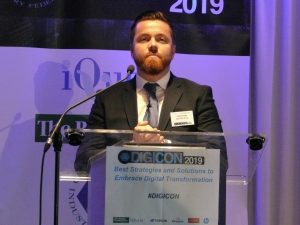 Irish Construction 4.0 aims to oversee and guide the Federation's relations with relevant national and local bodies. This includes government departments and state agencies, and policy matters concerning innovation and continuous improvement. This is not the only document that deals with digital construction. The 2018-2021 roadmap to digital transition is specifically meant for Ireland's construction industry. This National BIM Council initiative points towards a connected industry that more closely reflects the needs and aspirations of society.
BIM Guide, Bidding for BIM, BIM Starter Pack
Up to now, different parts and sections of this vision have been delivered. There's a BIM Guide, containing standards and policies (August 2017), Bidding for BIM (September 2017) and a BIM Starter Pack (November 2018). Cillian Kelly, BIM Leader at Irish construction company John Sisk & Son says: "To meet NBC's Roadmap requirements for the digital transition, leadership is needed, and support for businesses to make that transition. Therefore, we are going to appoint a Digital Center of Excellence." The Department of Public Expenditure and Reform is currently looking for submissions on their vision of this center of excellence.
Standardizations in Roadmap
The ambitions formulated in NBC's roadmap are serious. One reads 20% reduction in project delivery, 20% in construction exports and another 20% reduction in capital costs. Also mentioned in the roadmap is standardization. Note the fact that the National Standards Authority of Ireland is now able to offer certification to IS EN ISO 19650 1 and 2. This is now the official standard to utilize. Stakeholders underwent several pilot audits and they also completed an extensive BIM self-assessment questionnaire list. CIF BIM documents include the aforementioned BIM Standards and Policies, Bidding for BIM and the BIM Starter Pack.
Monitoring standards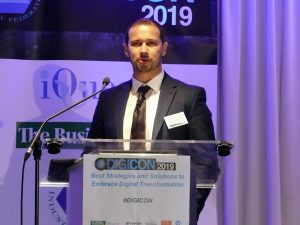 Joseph Mady, Managing Director, Digital Construction Technologies Group, a member of the Construction Industry Federation (CIF) 4.0 Committee also spoke. He said: "NSAI's national mirror committee for BIM is to monitor standards development work already being carried out by the European Standards Committee for Standardization (CEN) technical committee CEN/TC 442, as well as the International Organisation for Standardisation (ISO) ISO/TC 59/SC13". The former lives in the field of structured semantic life-cycle information for the built environment, with data dictionary support as well as infrastructure. The latter deals with the organization of information about construction works. One might think of classification, information delivery manuals, the implementation of collaborative working over the asset lifecycle and GIS/BIM interoperability. 
Impact on export growth
Enterprise Ireland is a government organization responsible for the development and growth of Irish enterprises in world markets. They have calculated which sectors drove export growth in 2018. While the construction sector is not the biggest on the nation (that's food, grossing Euro 11.68 billion), its growth rate reached Euro 1.97 billion. That's a staggering 22 per cent. Most of it is due to the construction of data centers by Irish contractors, which has risen to great heights in continental Europe. Enterprise Ireland has even proclaimed the year 2018 as 'the year of the data center'. When investigating what types of companies grow, Enterprise Ireland found out that companies that invest in research, development and innovation (RDI) generate 67% more global sales.
Tech center for construction
Mainly through these findings, Enterprise Ireland proposes an industry-led technology center to drive RDI specifically for the construction industry. Just as the Irish Minister of State, this branch organization is reaching out over coming months, to seek expressions of interest through targeted dialogue with stakeholders in the fields of architecture, engineering and construction on their needs and focus areas. 
In place
Overseeing all these activities, we can be sure that more will be coming out of Ireland in the very near future. Geographically the most western country within the EU, Ireland has to endure severe political turmoil concerning Brexit. A prominent British conservative politician has even accused them of being 'a tail wagging the dog'. This will not hold them down when it comes to their building sector. With BIM policies, standardization, education and a healthy focus on RDI in place, the only way to go is up. And they already are in a healthy position.
Also Read: Why smart city is the only possible city?