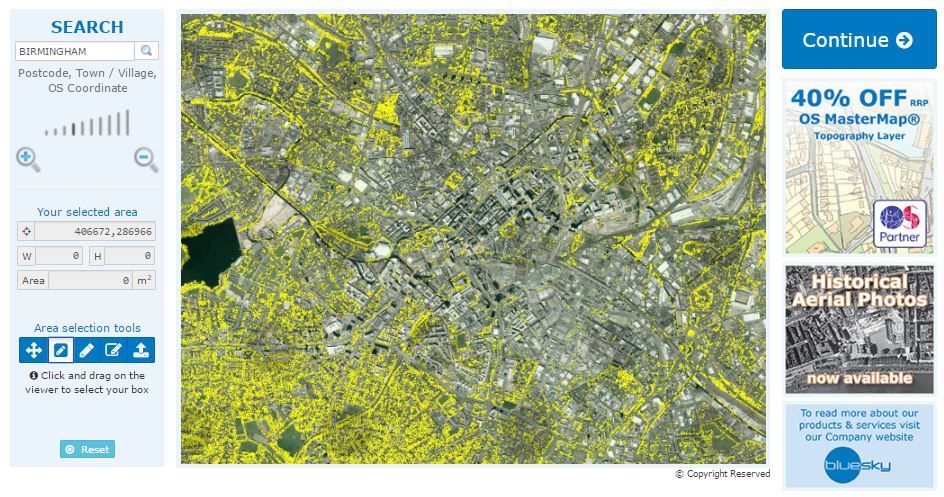 All across the world, treefall damages properties and slows down life of the town, village or wherever they fall. In some cases, it also kills people. To avoid that risk, Bluesky has come up with a tree failure risk tool that predicts the risks of trees falling on essential infrastructures, such as roads, railways and power lines.
The tool is known as 'Tree Risk Evaluation Environment for Failure and Limb Loss' also known as – TREEFALL – uses data from Bluesky, including the unique National Tree Map, laser mapped 3D height models, Colour Infrared (CIR) data and soil data to identify individual trees and their proximity to electricity, road and rail infrastructure. However, the application is only applicable to the UK.
The National Tree Map, which is also a project of Bluesky, provides location, height and canopy extents for individual trees over three meters in height covering all of England and Wales. The tool is designed to help the transport infrastructure managers, utility companies and local authorities.
Accessible via a web-based application, the tree failure risk tool allows you to select places all across the UK and gives you an aerial view of 62500 sq. meters. This can help one clearly understand how much part of the land is green and on how much part, it has concretized structures.
For example if we take London, it will show you the aerial view of London city. In that window, one can choose any part of the city and can zoom in to see the green cover there. If not, then one can select their own area with the help of a box or polygon. The tool also provides you the GPS coordinates of the selected area, which can be useful for policymakers or city planners to decide how to execute a development project that minimize the risk of tree-cutting.
Similarly, if you search for Birmingham, it gives you a lot of options to choose from, which displays the amount of data that went into develop this application.

The system also shows you a variety of other important information like old aerial photographs, LiDAR and height data, Ordnance Survey products and flood mapping of the entire UK that also looks very attractive. In LiDAR and flood mapping sections, it provides a huge heap of information with regard to slope, LiDAR DTM, photogrammetric DTM, groundwater mapping, flood mapping of Great Britain, EA Flood Map, etc.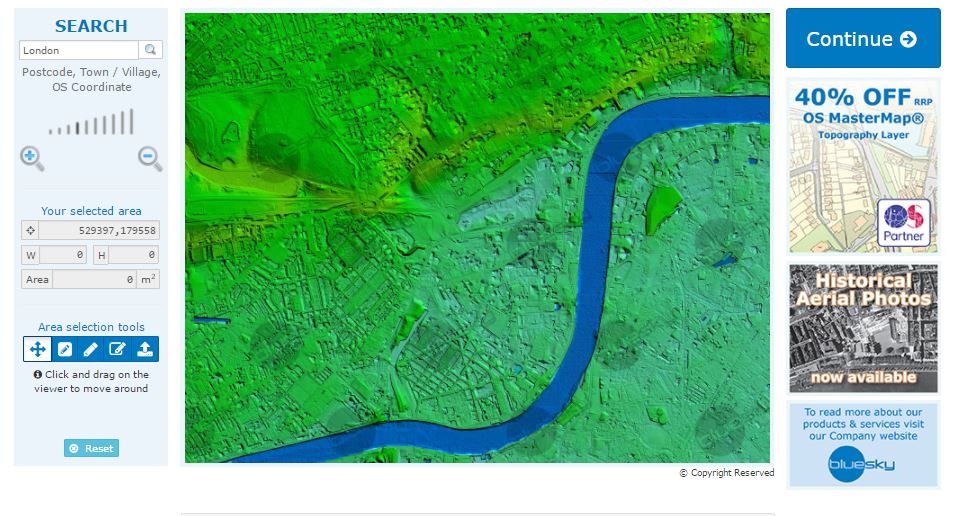 The application is supported by Ordnance Survey, and works by entering the OS coordinates in the search bar. You can also search for other parts of the UK; or you can enter your city postcodes, town/village name in the search bar. The project has stakeholders that include UK Power Networks, Scottish Power, Transport Scotland, Scottish Water, Atkins Global, ADAS and the British Geological Survey (BGS).
TREEFALL is the first tree failure prediction model to approach the problem using individual tree parameters, rather than whole tree stands. It is the outcome of a research project titled 'Delivering Resilient Power, Road and Rail Networks by Translating a Tree Failure Risk Model for Multi-Sector Applications', led by Lancaster University with funding from NERC and Scottish Power.