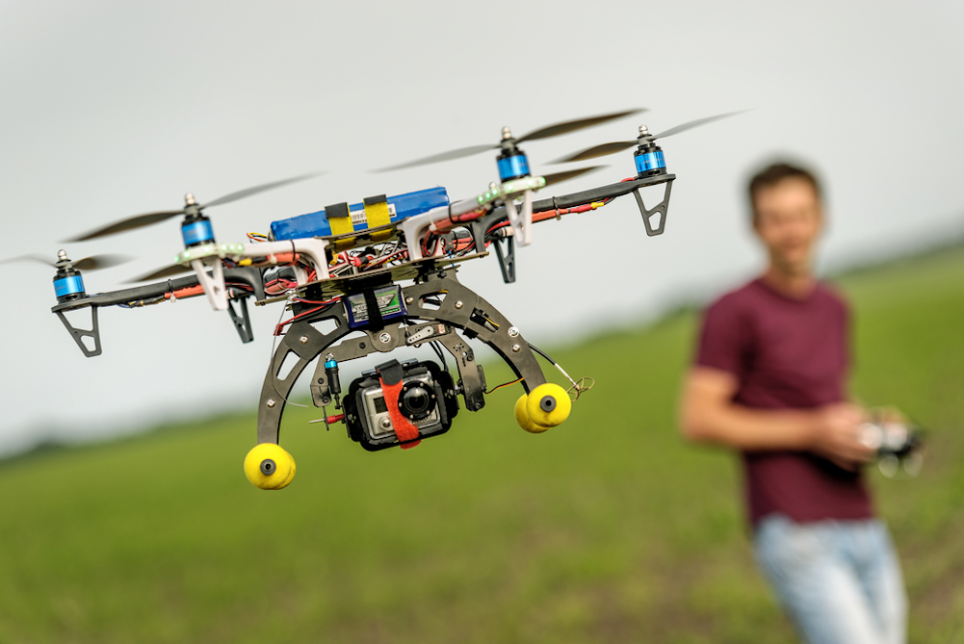 There's a buzz in the air, and it is created by the quadcopter hovering above you. As consumers' appetite for flying cameras swell, we have curated a list of top drones that you can snag this year.
2. DJI Phantom 4
Highlights: 28 mins flight time; 1 hour charging time; 4K (up to 4096x2160p/30fps/60Mb/s) video resolution; 12MP stills; 20m/s max flying speed; 1.38 kg weight
DJI says that it is the sexiest drone they have ever designed, and we couldn't agree more! With a price tag of $1,030, Phantom 4 offers a flight time of 28 minutes. Its high-performance camera shoots sharp, clean video in up to 4K at 30fps and full HD 1080p at 120fps for slow motion. Photographers can capture still pictures in 12 megapixel Adobe DNG RAW.
DJI Phantom 4 supports both GPS and GLONASS, which allows it to connect to satellites faster and position itself with extreme accuracy in the air. Thanks to an advanced Vision Positioning System and automated subject-tracking and obstacle avoidance, DJI Phantom 4 is easier and safer to fly. It can hover precisely where you want it to, even without satellite positioning support. All you have to do is release the joystick, and it will maintain its position. The model comes packed with a variety of neat features like 'tap to fly', 'visual tracking' and 'sport mode'.
Phantom 4's body is more streamlined and weighs 1.38 kg. The glossy finish of the product gives it a premium feel. The remote control has a full-size USB port and comes with a fold-out phone/tablet holder. One thing to consider while buying this drone is that additional batteries are quite expensive.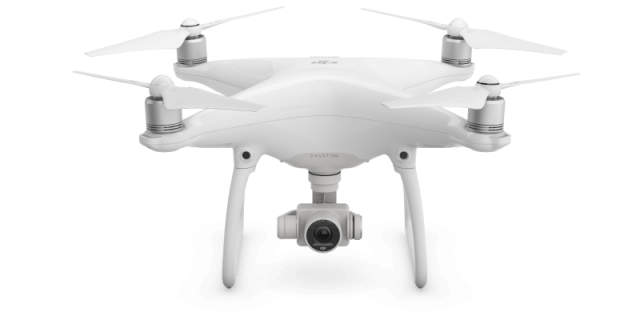 DJI Phantom 4