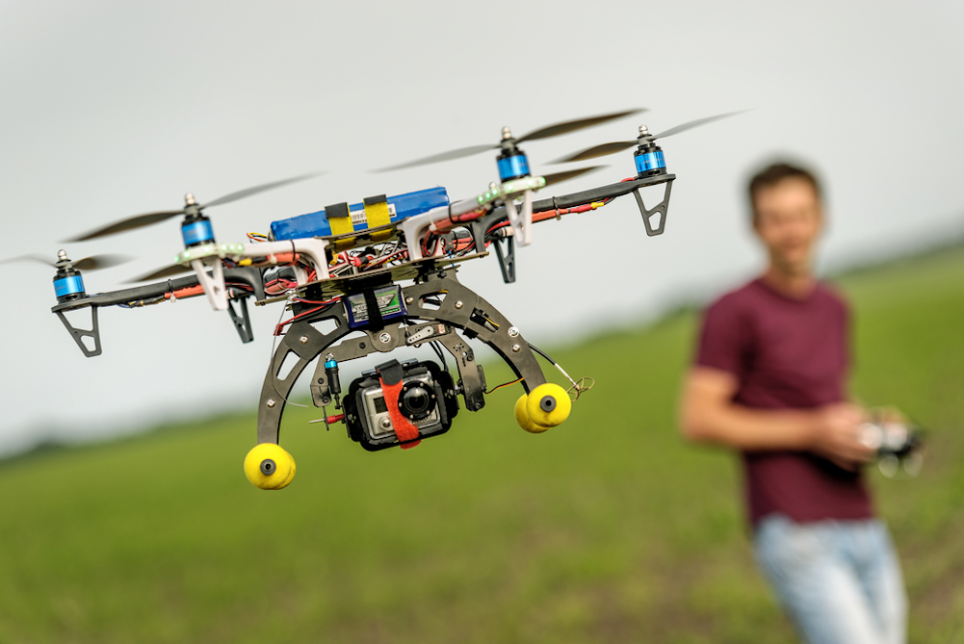 There's a buzz in the air, and it is created by the quadcopter hovering above you. As consumers' appetite for flying cameras swell, we have curated a list of top drones that you can snag this year.
1. DJI Phantom 3 Standard
Highlights: 25 mins flight time; 55 mins charging time; 2.7K (up to 2704x1520p/30fps at 40Mbps) video resolution; 12MP stills; 16m/s max flying speed; 1.22 kg weight
Ideal for beginners, the Standard comes at an unbeatable price of $449. With a flight time of 25 minutes, and a built-in camera that shoots 12 megapixel pictures or 2.7K video (that's almost 3 times as clear as the picture on your HD TV), DJI Phantom 3 Standard offers a lot of features for airborne photography.
The built-in GPS records the Phantom's takeoff point and remembers it as you fly. This enables the drone can come back to you instantly on command, or to find its way home if the control signal is lost. The only noteworthy feature this model lacks is the Visual Positioning System that lets you fly more easily indoors without GPS.
Weighing 1.22 kg, the 19 x 19 x 8-inch pristine white body is reminiscent of Apple. The single antenna remote is built specifically for this model, and will give you the most juice if you run the DJI Go app on a tablet or smartphone alongside the remote control. DJI Phantom 3 Standard comes with an 8GB microSD card.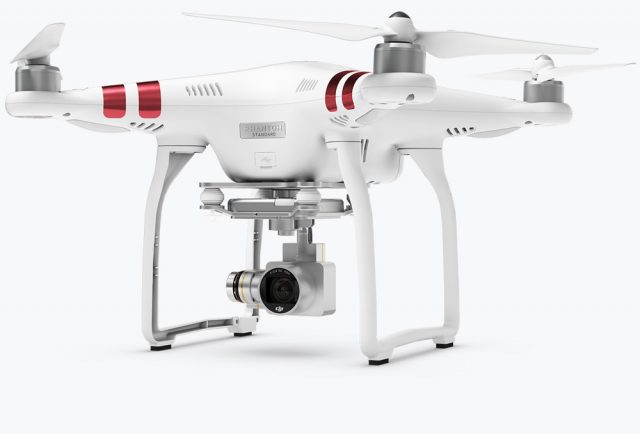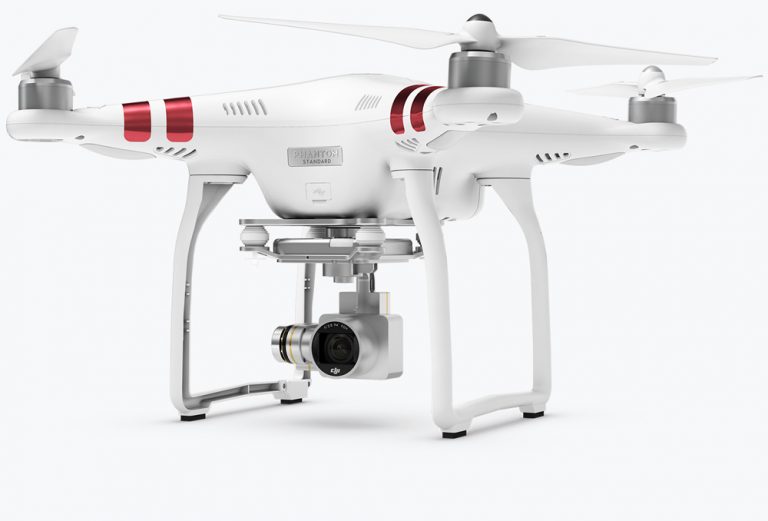 DJI Phantom 3 Standard