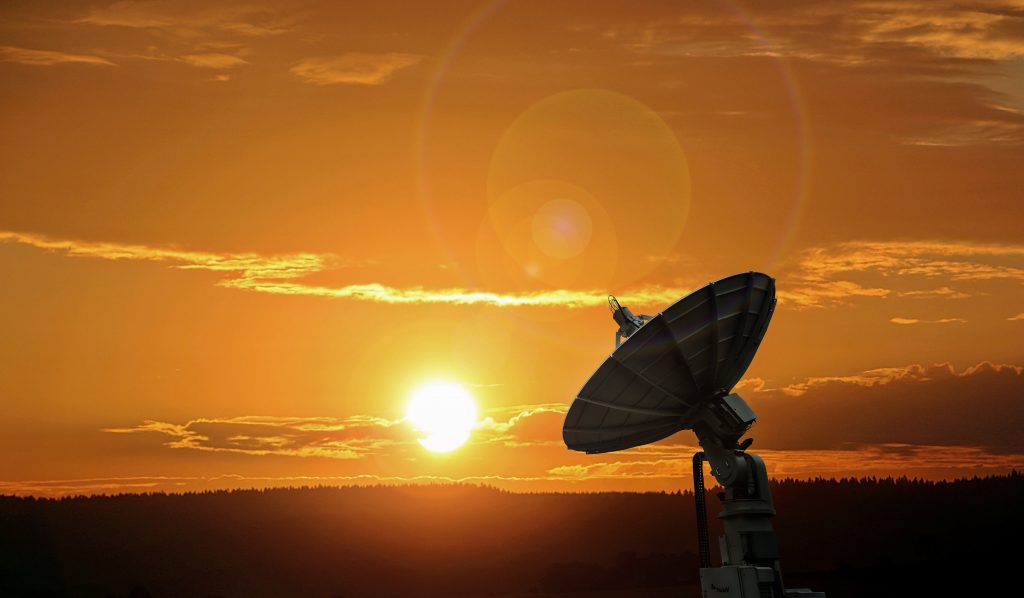 Amazon Web Services (AWS) has announced the general availability of AWS Ground Station, which makes it convenient and affordable for customers to control satellites and download data through AWS Global Infrastructure Regions that consists of 12 satellite facilities around the earth.
AWS Ground Station has been currently made available in US East (Ohio) and US West (Oregon) and will expand to other regions by the end of this year.
Capella Space, D-Orbit, Maxar Technologies, Myriota, NSLComm, Open Cosmos, Spire, and Thales Alenia Space are among the major customers and partners availing AWS Ground Station service.
With the profusion of the number of satellites in outer space and the growing demand of satellite launches for a large number of purposes, customers needed to either build their own network or lease a ground antenna service. This is quite time-consuming and only the beginning when it comes to high costs because other than the antenna, servers, storage and network facilities are also needed.
The process doesn't end here. Customers also needed to build and organize their own workflows and then ensure that the data is transmitted safely and delivers optimum value.
Owing to the astronomical cost it takes to build a ground station and the pricey and non-flexible contracts, satellite companies with modest resources and budget cannot even think of it and they either have to forsake their plans or be in a limbo.
Cost-effective and customer friendly
AWS Ground Stations is a real game changer in this regard. It takes care of everything down from the operations part to data gathering and integrating the data with other applications, while substantially cutting down costs.
Customers can easily save around 80% of their costs with the help of AWS Ground Station through on-demand access. They can also downlink data whenever they need using the vast network of Ground Stations across the globe.
Shayn Hawthorne, General Manager, AWS Ground Station, says, "Satellite data offers customers a profound way to build applications that help humans explore space and improve life on earth, but the cost and difficulty of building and maintaining the infrastructure necessary to downlink and process the data has historically been prohibitive for all but the well-funded organizations".
Customers who avail the pay-per-use service of AWS ground station would be able to download high-quality data over the network and process it on Amazon Elastic Compute Cloud (Amazon EC2) instance, store it in Amazon Simple Storage Service (Amazon S3), apply AWS analytics and machine learning services to gain fresh insights, and use Amazon's network to shift the data to other regions.
Simpler processes
Using AWS ground station service is not at all complicated. All it requires is just a few clicks in the AWS Management Console to specify the date and time for accessing antenna and launching EC2 for communicating with the satellite. The best feature of AWS is that there are no binding agreements or long-term contracts and customers pay for the type of service that they want to avail.
AWS Ground Station can be called Amazon Cloud customized for satellites, and the analogy holds true. Just like with the advent of Amazon Cloud, companies no longer needed their own mega cloud servers and data centers but could rent space on the Amazon Cloud, similarly, AWS on AWS Ground Station satellite companies can rent a slot on demand and pay only for the service they want.
Since all the ground stations are situated nearby AWS regions, so customers can save considerable time in analyzing data and gaining actionable insights. This leads to low latency and access to other AWS ground stations. When it comes to gaining insights and acting upon them, time is a very critical factor.
AWS Ground Station helps users to identify downlink opportunities and schedule antenna time. Customers also have the advantage of reviewing the scheduled time and cancel or reschedule it in the console.
"The goal of AWS Ground Station is to make space communications ubiquitous and to make ground stations simple and easy to use, so that more organizations can derive insights from satellite data to help improve life on earth and embark on deeper exploration and discovery in space. Customers can rely on AWS Ground Station's global footprint to downlink data when and where they need it, get timely data, and build new applications faster based on readily available satellite data, without having to buy, lease, and maintain complex and expensive infrastructure.," adds Hawthorne.
Also Read: Amazon launches AWS Ground Station and how it would turn earth observation industry on its head