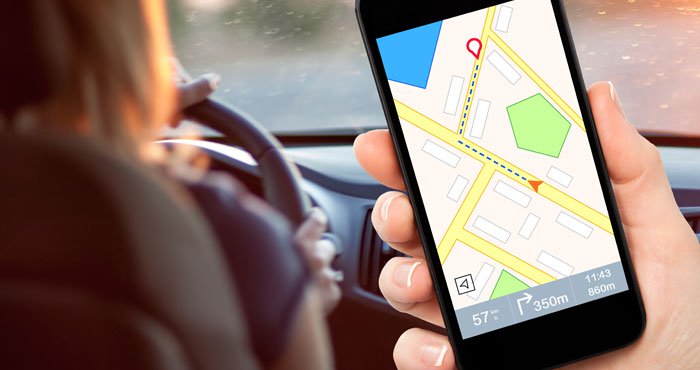 Private mapping content giants such as Google, Apple and Uber should share their mapping data with public authorities for the development of futuristic technologies like driverless cars and drone delivery, data advocacy group Open Data Institute (ODI) has advised the UK government. It also called on the government to completely open up earth observation data that is collected and maintained by public sector organizations for anyone to access use and share.
In a report (The UK's geospatial data infrastructure: challenges and opportunities) published on November 20, ODI said, "National mapping agencies and other public bodies need to respond to the increasingly large role played by commercial organizations as collectors, aggregators and stewards of geospatial data." The report said commercial mapping organizations now collect geospatial data "quickly and at scale" but were often found to be "hoarding data"
"The UK needs an effective geospatial strategy that looks beyond geospatial data holders in the public sector. Without it, the UK will fail to meet commitments to industries that rely on new technology, such as driverless cars and drone delivery," Jeni Tennison, ODI's chief executive, said in a statement.
The UK government has estimated that maximizing the value of geospatial data could generate up to £11bn a year and it has committed to making the geospatial data it holds more openly available, particularly that held by Ordnance Survey.
Last year, the government had announced setting up of a Geospatial Data Commission to develop a strategy for using the government's mapping data to support economic growth. The 2017 Budget had provided £40 million a year over the next two years to figure out how to free up and commercialize some of this data.
However, getting hold of geospatial data from both the public and the private sectors is still a difficult proposition, ODI pointed out. While government agencies charge fees that make it hard for startups, rights over UK address data were privatized with the Royal Mail, and Google Maps recently increased its pricing by over 1,000%. "Making data from both the public and private sectors openly available and interoperable will mean more organizations can access data from different sources and combine it to build new services and technologies," it said.
Geospatial data drives many of the everyday services, including helping food travel from farms to shops, helping parcels get to homes, and navigation apps, the report said, adding that analyzing such data should be part of "national infrastructure. Careful analysis of such data can help us better understand and increase access to health facilities, where to plan schools or public green spaces, or how to improve their access.
ALSO READ: Why it makes little sense for Britain to build own GNSS system
What the government should do?
ODI, which was founded by World Wide Web inventor Tim Berners-Lee and is a prominent think tank in the UK, proposes that the newly established UK Geospatial Commission should
Work with public sector organizations to explore different business models – in particular those that represent alternatives to paying to use and share data.
Support broader debate around the respective roles of public, private and third sector organizations in maintaining and enhancing the UK's geospatial data infrastructure.
Consult on whether public sector organizations should have powers to mandate access, use and sharing of data – in defined ways – held by large firms.
As part of its response to  the Geospatial Commission's call for evidence towards the UK's Geospatial Strategy which will be published in 2019, ODI said the Commission should prioritize increasing access to geospatial data assets that are frequently used to validate or augment other datasets. It called on the Commission to focus on two significant data assets of this type – address data strengthening and opening up UK's geospatial infrastructure.
"They must be seen as a step on a journey to an OS MasterMap which is as open as possible, while protecting national security. Being clear that this is the direction of travel will allow both the OS and data stakeholders to develop appropriate business models," it said.
Complete opening up of EO data
ODI has urged the Geospatial Commission to ensure that Earth Observation (EO) data collected and maintained by public sector organizations is made as open data for anyone to access use and share. "While there are currently over 80 countries with satellites in orbit, only a handful of those countries make their satellite data openly available. This is despite the fact that openly published EO data has been shown to drive economic growth, improve societal welfare, expand public and private research opportunities, support innovation, facilitate the education of new generations, and improve decision-making and transparency within government," it pointed out.
Access to EO data will help UK businesses grow skills in, and develop products and services that use, feature detection in different domains, such as agriculture, housing and energy. It can also be used to help human rights campaigners track population flows or environmentalists to track deforestation in remote wildernesses. Access to EO data is also particularly important during crisis events, such as flooding and fire, and that making this data available openly will allow for a faster and more effective response to these crises.
"Like other parts of our data infrastructure, we believe that geospatial data should be as open as possible while respecting privacy, national security and commercial confidentiality. In many cases, geospatial data can be open data for anyone to access, use and share," added Tennison.
Boost for other technologies
Data sharing could also boost the development of new technologies like drones, commercial satellites, and driverless and connected cars, the report says. The report and response to the call for evidence both highlight how a number of technologies and sectors are heavily reliant on geospatial data from the public and private sectors. These include:
Autonomous and connected vehicles that use geospatial data in services such as in-car navigation and driver assistance systems like lane departure warnings, parking proximity, and cruise control.
Drones which rely on geospatial data for geofencing, for example to stop them flying over airports.
Transport services that use geospatial data to help people find their way to work, model traffic flows and manage highway resources.
"Our report shows that open geospatial data is necessary to enable innovation and growth in key sectors. To deliver this, the Government must engage and work with private companies, who are creating and collecting geospatial data as part of their businesses, to explore how that data can benefit everyone," added Tennison.
ALSO READ
UK Space Agency to provide free satellite data to the public sector