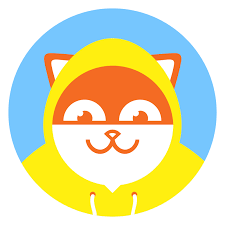 Facebook users now have another reason to love the Facebook Messenger.  It is now loaded with an AI-powered weather assistant that can answer users' weather related queries. AccuWeather has introduced an AI Weather Bot for Facebook Messenger. The bot named Poncho is an artwork of Betaworks, a New York based startup.
With the help of the bot, Facebook users can get accurate answers to their weather related queries and plan their day accordingly. The users can post their queries in natural language (English). After receiving the query, Poncho uses artificial intelligence and natural language processing (NLP) to provide the most accurate answer to the query. By making accurate weather predictions for users' exact location, and millions of other locations worldwide, it helps them to decide whether to carry sunglasses or an umbrella, while leaving the house.
The app is able to achieve all this through APIs. AccuWeather's Superior Accuracy™ also plays a vital role in achieving the successful outcome. AccuWeather's Superior Accuracy™ uses foundational global real-time and historical data to efficiently and effectively make weather forecasts. Along with gathering real-time weather observations every minute through satellite observations, using its global radar data set in over 40 countries, it is able to learn about the precise movement of precipitation.
The bot for Messenger also provides exclusive and proprietary weather forecasts such as RealFeel® Temperature, and AccuWeather's MinuteCast®, which provides minute-by-minute precipitation forecast for the next two hours.
Understanding more human input with time
Thanks to extensive NLP integration, Poncho is programmed to get smarter with time. The more it engages into conversations with users, the smarter it becomes.  According to Kuan Huang, the founder of Poncho, "This cat is getting much smarter about weather now. Since we launched the bot, the team has started building an extensive NLP integration that trains Poncho to understand more human input around weather. We are making pretty good progress so far. We couldn't have done this without the APIs of Wit.ai.
"The ability of the bot to understand natural language (English) is due to the extensive NLP integration that is used to train Poncho to understand human input around weather."
The chat-bot also flaunts a unique feature of voice support.  While conversing with Poncho, you can just voice out your question instead of typing a long sentence. This surely makes life easier. The bot is also being beta-tested for severe weather alerts. In the words of Kuan Huang, "Whenever there's severe weather, most media channels start up with the usual scare tactics. We've taken a different approach. Poncho's alerts are more like texts from a caring friend — he doesn't pretend to be an expert, he just wants to make sure you stay safe."
Poncho for Facebook Messenger is an interesting application of artificial intelligence and natural language processing. It surely is worth exploring!