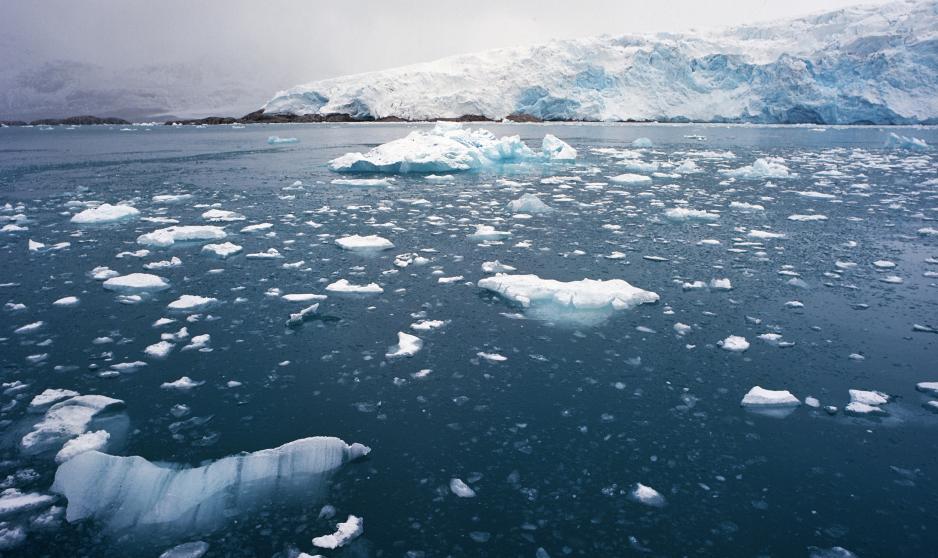 In June this year, the extent of arctic ice plunged to an all-time low of 10.901 million square kilometers, as per satellite imagery.
According to scientists at the National Snow and Ice Data Centre( NSDIC), dwindling level of arctic ice cover – which is almost half today as compared to 1979 – would have a spiraling effect on ecology, ensuing polar cap meltdown and decrease in the average gap between the temperature in the Far North and temperate zones.
Mercury levels soared past 40 degree Celsius in most European capitals in the month of June. Scorching heat made life unbearable in European capitals like Berlin and Paris. This record-high temperature coincided with another event and is likely to be triggered by it – lowest ice cap levels in the arctic.
The 20 warmest years on record have been in the past 22 years, with the top four in the past four years, according to the World Meteorological Organization (WMO). So far, 2019 is already the hottest year on record. The situation is really alarming and portends unmitigated devastation.
"Greenhouse gas concentrations are once again at record levels and if the current trend continues we may see temperature increases 3-5°C by the end of the century. If we exploit all known fossil fuel resources, the temperature rise will be considerably higher", says WMO Secretary-General Petteri Taalas.
Melting arctic ice
Melting ice is worrisome for a number of reasons: ecological imbalances and amplification of global warming. What's ominous is the fact that the ice extent could fall further this year. Not surprisingly. June was the also hottest on record, as per the European Union's Copernicus Climate Change Service.
Average sea ice extent for the month of May 2019 was 12.24 million square km according to the HadISST1.2 dataset (Rayner et al., 2003), the second-lowest on record after 11.90 million square km in 2016. This is 1.46 million square km below the 1981-2010 average, and 0.74 million square km below the long-term linear trend, says the UK Met Office.
Accurately predicting variations in the arctic is really complex, but it is speculated that 2019 would have the lowest ice extent. Abrupt decrease in ice would be catastrophic for all aspects of human survival and habitation.
As per the U.K.'s Met Office, the chance of a record low by September "is higher than it has been in the previous few years."
Also Read: Interactive map shows how global warming will impact cities by 2050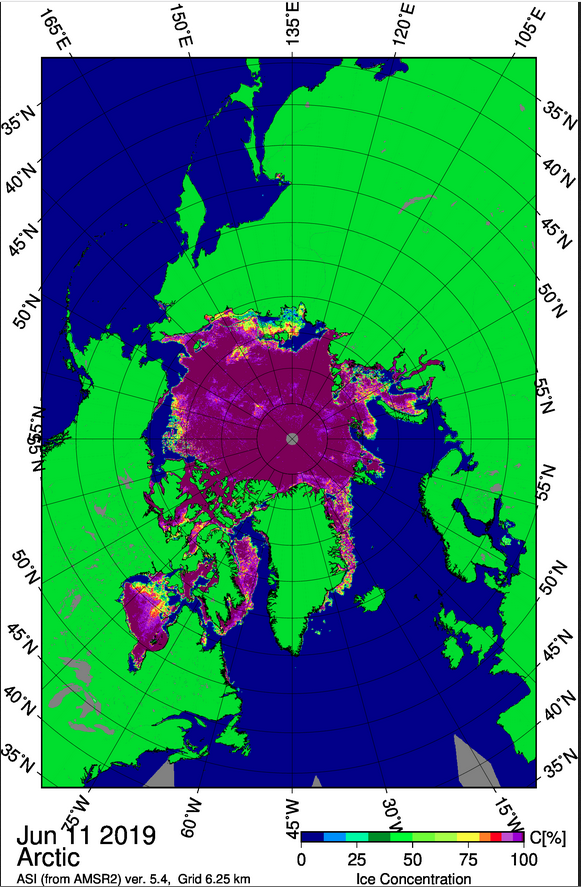 Almost every year, Arctic sea levels are lowest in the month of September. This is a routine affair. Annual variations in ice levels are caused by a change in weather patterns, making the fluctuations harder to predict. However, 2019 has got ice-watchers really worried. Current arctic conditions uncannily mirror 2007 when scientists anticipated lowest-ever ice levels. Though 2012 and 2016 were even lower than 2007.
Data analysis from NSIDC shows that Arctic sea ice for November 2016 was 9.08 million square kilometers, the lowest November in the satellite record. This is 800,000 square kilometers less than November 2006, the previous lowest November, and 1.95 million square kilometers below 1981 to 2010 long-term average for November.
Ripples around entire region
There have been record high temperatures in the arctic region this year, especially around Alaska where ice cover was negligible in the Bearing Sea by March.
Researchers are reaching to the conclusion that temperature difference between arctic and temperate zones create jet streams, which are rivers of air in the Northern Hemisphere. With disappearing ice caps and a spike in arctic temperatures, the variance between temperature levels in these regions is shrinking very fast.
Jet streams create atmospheric dynamics, including low and high pressure. This is a grave concern because jet streams can peter out while waves remain steady. This causes the weather system to get stuck.
California and Rocky mountains witnessed blistering cold spring of contorted jet stream configuration. Tornadoes in the American Midwest in May this year were also caused due to warming arctic. Jet Stream winds crossed mid-section of US. Also, cooler winds from the West and North clash with warmer air from the Southeast, leading to severe weather conditions.