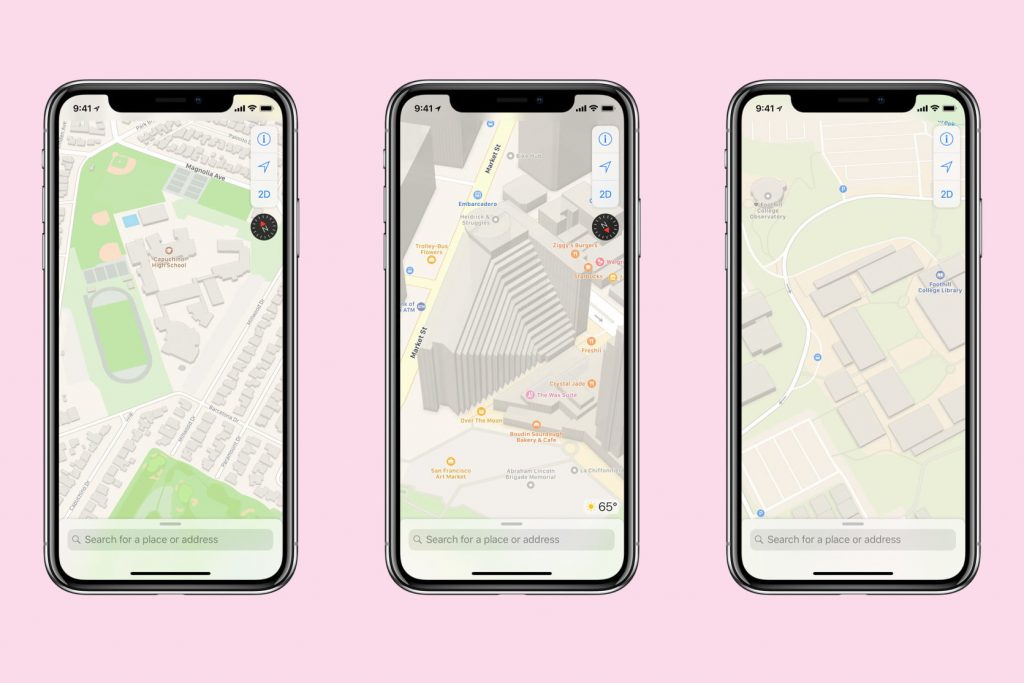 Last month Apple employees with backpack were seen on California streets collecting data around footpaths and sidewalks. A few days back, Apple announced on it official Apple Maps website that from November 12 till December 23, it will be collecting data throughout various locations in California, including Los Angeles, San Francisco and Santa Clara Country.
Apple will also be sending mapping cars in more than a hundred locations in the US and the UK for collecting data to improve the quality of the maps.
The multi-billion dollar tech company also hopes to create a database so that it wouldn't have to rely on third-party map services at all
Since the launch of Apple Maps in 2012, Apple has been trying hard to be on par with its rival Google Maps, which has become a ubiquitous app for navigation.
The performance and reliability of Apple Maps has been not up to the mark, with reports of errors, bugs and incorrect directions. As a result, a lot of iPhone users still used Google maps.
In order to improve its quality of service and reliability, Apple started an extensive street mapping for the first time in 2015. But the response was lackadaisical and there wasn't much progress.
All iOS versions will be updated and will tell the change in roadways and construction accurately and provide detail of ground cover, foliage, pool, and pathways.
This is almost complete revamping of Apple Maps, which first began when Apple started developing its own data-gathering system.
Apple Maps is upping its game and is making improvements so that users can receive notifications and updates regularly.
Other than backpacking team and cars, Apple is also using satellite data and even fetching it from iPhone users, although the company has ensured that there would be no privacy breach as data is not related to the individual user.
"Since we introduced this six years ago — we won't rehash all the issues we've had when we introduced it — we've done a huge investment in getting the map up to par," said Apple SVP Eddy Cue in an interview.