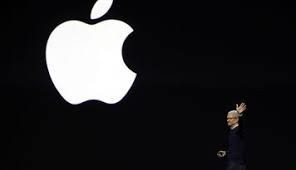 To ease movement of its employees between its current campus and the 'Spaceship' HQ, Apple has introduced a shuttle service between the two offices. The point that makes this fact interesting is that the shuttle is a self-driving one. According to a report in the New York Times, the shuttle project is known as "PAIL," short for Palo Alto to Infinite Loop. It is built on to another car manufacturer's van rather than on any of Apple's own products.
Even though Apple has not yet been able to fructify its dream of creating its own self-driving car, it surely has created a buzz by being able to successfully use the autonomous driving technology that it has developed.
For quite some time, Apple has been in the news owing to its plans to enter the autonomous vehicles market by building its own self-driving car. This project of Apple, known as 'Project Titan' began in 2014 and was to be completed in 2019. Executive Steve Zadesky was originally in charge of the project and he wanted to build a semi-autonomous vehicle. Head designer Jony Ive wanted to come up with a re-imagined, fully automated car. The car was supposed to integrate sensors into the vehicle to deal with the bumps and cones of the existing self-drive vehicles.
The target was a very ambitious one and thus Apple had to finally abandon it. It then started working on autonomous vehicle technology and has now introduced a self-driving shuttle to ferry its employees between its sprawling offices in the Cupertino area. While some of Apple's employees are going to stay in the current Infinite Loop offices, some of them will be moving into the new office, Apple Park as well as at assorted office parks around the Silicon Valley region. This shuttle will help the employees move between the offices.
It has been spotted using a Lexus as a test vehicle. The Lexus is equipped with off-the-shelf technology RADAR and LiDAR units from Velodyne. If the testing succeeds and goes according to plan, then Apple will eventually partner with an automaker to further progress in this piece of technology.
PAIL is surely keeping Apple's impression thriving, but we just hope the name doesn't fade out soon as its sound suggests!