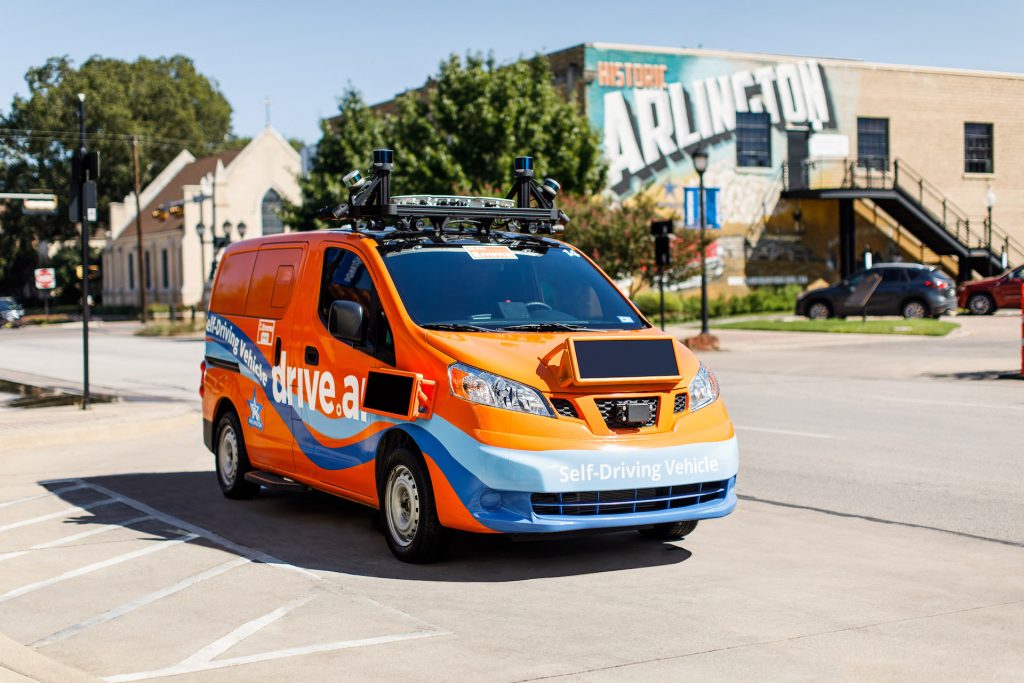 Apple's acquisition of Drive.AI, an autonomous vehicle start-up, for an undisclosed amount is likely to provide a boost to its rather secretive self-driving vehicle project called 'Titan'.
Founded in 2015 by a Stanford graduate, Drive.AI was going through financial woes and was about to shut down when the final reports of its takeover by Apple came.
Apple's autonomous vehicle project
Project Titan is shrouded in mystery and in January this year, Apple dismissed around 200 people associated with the project, which is said to be headed by Tesla's former chief vehicle engineer Doug Field. Apple had claimed that the affected employees would be moved on to other projects dealing with "machine learning and other initiatives". The changes are relatively small, given that as many as 5,000 people are said to be related to the project.
Last year, Apple increased its self-driving car fleet from 3 to 27. Equipped with Velodyne's LiDAR imaging sensor, the cars were registered for testing on public roads in California.
Recent announcements and projects by Apple hint that the company is very aggressively working to be a preeminent player in the autonomous vehicle segment. Google's Waymo and Tesla are some of the major rivals of Apple in this area.
Development of autonomous vehicles requires a comprehensive strategy involving highly precise maps, smart systems, Artificial Intelligence and sensors. Looking at the recent moves by Apple, it becomes easier to connect the dots that the company is planning something big for autonomous vehicles.
Also Read: 6 ways autonomous vehicles could impact our lives
Scramble for LiDAR
LiDAR is often dubbed as 'Eyes of autonomous vehicles' and in the past few years, Apple has expressed interest in innovations in LiDARs. Reuters reported that Apple deliberated with four LiDAR manufacturers and is also simultaneously working on its own LiDAR manufacturing.
Apple uses LIDAR's from Velodyne but they cost around $100,000 and are too bulky. It is speculated that Apple wants to build or procure LiDAR sensors that are light-weight, more efficient and inexpensive. Mass production of LiDARs would drive down costs and make them more sophisticated. Apple also wants to enhance the functional range of LiDARs, which means that they are eyeing full autonomy and not adaptive cruise control.
Apple has also patented a system that would immediately notify the passengers whenever the vehicle would take a turn so that they are not surprised. For instance, if the car takes an abrupt turn, the passenger will get to see the route beforehand on a display screen. It is worth noting that skepticism regarding self-driving cars still lingers and overall public confidence is shaky, so this technology might be Apple's way to build favorable user perception and dispel anxiety and suspicion.
Improving mapping
Autonomous vehicles are inconceivable without an authoritative mapping system. Since the disastrous launch of Apple Maps in 2012, Apple has been trying hard to catch up with its archrival Google Maps, which has become a ubiquitous app for navigation.
In October last year, Apple employees with backpack were seen on California streets collecting data around footpaths and sidewalks. Apple hopes to create a database so that it wouldn't have to rely on third-party map services at all.
Apart from backpacking team and cars, Apple is also using satellite data and even fetching it from iPhone users.
Interesting twist
What's coincidentally most interesting about Drive. AI's acquisition is that it is among the handful of few companies that uses Deep Learning to view obstructions on the road, and not LiDAR's.
Elon Musk, the maverick CEO of Tesla, sent ripples in the autonomous vehicle industry two months ago when he said that 'Anyone using LiDAR is doomed' and Deep Learning and Neural Networks are the way forward. Musk seemed to be an outlier by defying the conventional industry wisdom and attracted a lot of flak for his statement. It seems maybe Musk is not alone in this new approach and Apple is taking a cue from him.
Also Read: How humans will compliment AI to increase safety of autonomous cars