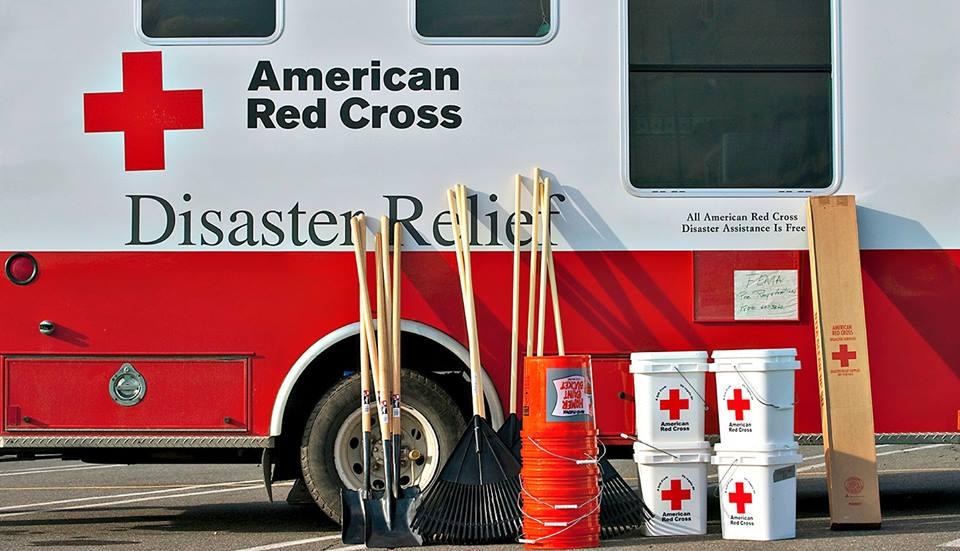 GIS-based tools and applications are widely being used in disaster mitigation and relief and rehabilitation operations by governments as well as other organizations. And they assist the governments in multiple ways – saving time, resources as well as lives of people.
American Red Cross, the world's largest volunteer organization, is assisting Australian emergency service agencies through online, data-driven software that are being used to boost effective disaster response.
Australia faces a huge risk of bushfires, wildfires and other natural disasters. So in order to make disaster response faster and more accurate, innovative technology-oriented methods need to be adopted.
American Red Cross' new RC View tool is one such ingenious method that has helped saved lives during disasters like hurricanes and wildfires in the USA. It is a critical system for understanding the potential impact a crisis may bring, along with who will be affected worst, how we should respond and the right place to focus our resources in real-time.
RC View is a custom-made application that uses Esri's GIS technology to provide the organization's 80,000 person-strong workforce with real-time situational awareness.
Brian Keenum, Senior Director of Business Infrastructure for the American Red says that the tool enables more accurate, safe and effective decision-making in the face of a crisis.
Advantages of RC View
One of the main benefits of RC View, as per Keenum, is that RC View allows Red Cross to take many disparate data sources and bring them together into one common operating picture, which we can then share with our entire disaster workforce.
"It provides a variety of tools around mapping, data collection and analysis that shortens the distance between our clients and the services we provide.", adds Keenum
The American Red Cross previously relied on manual processes and data organization but then looked for more innovative, collaborative and efficient ways to compile and share information. This quest for a more efficient method leads to the creation of GIS-based RC View.
The tool has proven to be quite effective in post-disaster emergency response and steps should be taken for making it more popular, so that more countries can make use of it in disasters.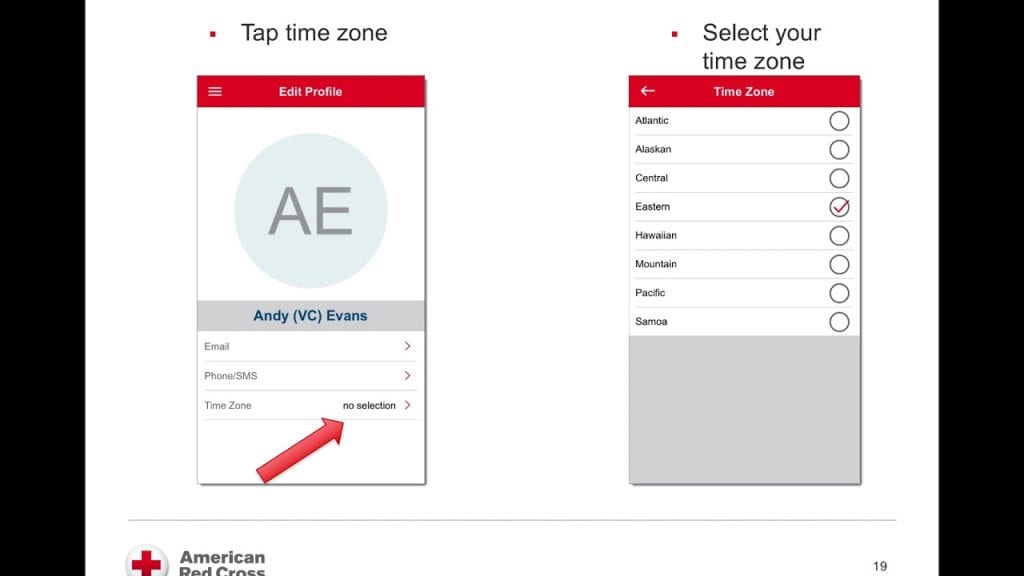 American Red Cross is continually evolving programmatically with RC View growing with us to meet our expanding opportunities.
"We are adding features within our preparedness, response and recovery programs that have allowed us to better target those who need our services, as well as to help prepare families so they may be less likely to need our services at all after a disaster", says Keenum.
RC View offers a host of underlying advantages over other applications and it has to do with the Esri suite of applications, using which RC View is built, that bridge the gap between GIS professionals and managers within the organization. It enables even people from non-GIS backgrounds to use RC View. This leads to strong decision making within Red Cross leadership with influence from people all across the organization through a common operating picture.
Additional Features and updates
American Red Cross also plans to upgrade RC View and is consistently looking at new ways to improve emergency response and community preparedness. New applications are being added for the same purpose.
"Our Operational Sheltering System, which will provide those in the field with electronic shelter registration for the first time. We have also invested in capacity building through the launch of the RC View Academy, ensuring that we can continue to grow our skill level within the system", says Keenum
While RC View appears to be a standalone tool, but it is actually a complete suite of different tools based on GIS. Within the suite, there are tools like RC Collect (Survey 123), Webpp builder, Operational Dashboard and ArcGIS Pro in various areas across the organization.
Easy availability and accessibility of GIS tools is of utmost importance for disaster forecasts as well as for mitigation and relief and rehabilitation operations. This makes RC View crucial.
Within the American Red Cross, we believe that there are a couple of steps in this process for prediction and preparedness. Firstly, the compilation of the best modeling data that can be acquired ahead of a disaster impact – this is a step that we have undertaken in many of our current operations, providing us with the best prediction of the effect that we can get before a disaster or emergency strikes, opines Keenum.
The use of GIS technology throughout more and more emergency and disaster response agencies will further shorten the timeline between disaster effects and the delivery of aid & support.
Preparing for the future
Keenum is of the view that collecting data over time, Machine Learning and AI can also help us begin to build models to aid local authorities in messaging evacuations to targeted areas –allowing us to pre-position resources more accurately before disaster strikes.
American Red Cross is also working on a strategic data model that will allow this type of analysis as we continue to use the systems we've implemented for data collection and situational awareness.
Elaborating on Australia specific bushfire disaster, Keenum says,  "Auto BAL (Bushfire Attack Level) tool that Commissioner Dominic Lane and his team at the ACT Emergency Services Agency have created with Esri Australia and implemented in Canberra as part of a wide-spread preparedness effort for the community. A first in this area of preparedness, this tool helps residents of Canberra understand their individual bushfire risk based on several factors including proximity to vegetation, slope density and surrounding building materials."
In the future, American Red Cross hopes to be able to use service delivery and observed data from events to help us better predict where effects will be felt by similar disasters in the same geographical area. This aspect will ultimately fuel a higher level of preparedness within the community and our organization, along with a more efficient work-flow in the field.