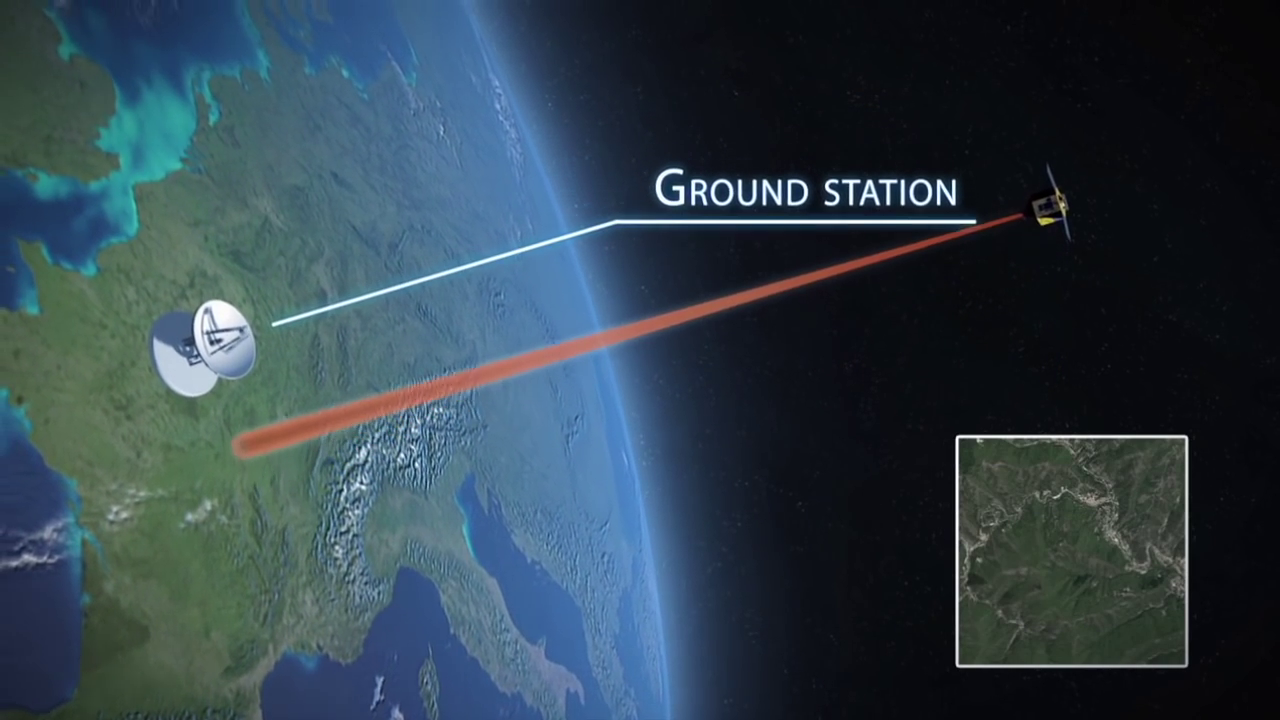 Amazon has launched a network of 12 satellite facilities around the world and by next year the tech giant intends to start operations. A ground station is the crucial intermediate link that receives transmitted information from the satellites and then processes and relays it. Satellites collect and transmit a vast amount of data and processing it is a quite complex process.
DigitalGlobe has been involved in testing AWS Ground Station using WorldView-1, WorldView-2, WorldView-3 and WorldView-4 since October. AWS Ground Station has the capacity to reduce the processing time from an hour to less than a minute. During the test phase, it was found that in exact 55 seconds data could be sent from a satellite to Amazon Ground Station, which is nothing short of a breakthrough given that normally downlinking a satellite image and getting it into the cloud takes around 60 minutes.
What initially began with ridesharing of small satellite payloads has now taken a gigantic leap in the form of AWS (Amazon Web Services) ground station, thus pioneering another new trend that is poised to transform the commercial space industry.
In an era of gig and sharing economy, which has its footprint across multiple sectors and has triggered a paradigm shift in terms of commercial viability, a unique business model, long-term sustainability and innovativeness, it was only natural that the next arena of ridesharing would be space and Amazon has spearheaded it.
Ground station as service
AWS Ground Station can be called Amazon Cloud customized for satellites, and the analogy holds true. Just like with the advent of Amazon Cloud, companies no longer needed their own mega cloud servers and data centers but could rent space on the Amazon Cloud, similarly, AWS on AWS Ground Station satellite companies can rent a slot on demand and pay only for the service they want.
When it comes to cost considerations, transmitting data back to earth is more complicated and even expensive than sending a satellite in low earth or medium earth orbit. Big satellite operators build their own ground stations, some others enter into contractual agreements. Owing to the astronomical cost it takes to build a ground station and the pricey and non-flexible contracts, satellite companies with modest resources and budget cannot even think of it and they either have to forsake their plans or be in a limbo. This will radically change now with the launch of AWS Ground Station.
Companies can avail AWS Ground Station on a strict pay-as-you-go basis. Whether a company needs a ground station for weather forecasting, disaster or monitoring the earth, they need to pay for the time they use. This is much more convenient, cost-effective and flexible than entering into contracts, if the company uses ground station but irregularly and over a long period of time.
For those who capture high-resolution imagery or have a fleet of satellites operating for a scientific project and they need ground station regularly, there are options of booking the required capacity in advance and even paying less for it. The Ground Station would be fully operated, managed and supervised by Amazon and its technical teams.
Benefits of AWS and its working
The Ground Station would be fully operated, managed and supervised by Amazon and its technical teams. Companies won't even have to build their own antennas or worry about technical glitches, as it would be handled by Amazon. This would not only save time, money and efforts but would also provide greater liberty to the company to focus only on its core project.

The launch of AWS Ground Station is a seismic event in the space industry and it will impact earth observation as well as deep space explorations, enabling more companies to avail satellite services and provide better information to the users.
Each of the 12 ground station has a particular AWS Region. The raw data would be first processed by a modern digitizer into a data stream and then routed to the ground station that does signal processing. AWS Ground Station would do streaming, processing, analytics and would have storage options as well.
For streaming, Amazon Kinesis Data stream would capture the process. Processing and image analysis would be done by Amazon Rekognition. Machine Learning models would be built and trained using Amazon Sagemaker. Amazon Redshift and Amazon Athena would be used for data warehousing and queries respectively.
For future utility and predictions, archives would be made using Amazon Glacier.
At each AWS Ground Station, two antennas are installed and satellite data could be downloaded to 24 AWS Ground Station and it can be used rapidly. The array of AWS Ground Stations throughout the globe would provide on-demand satellite scheduling and downloading satellite data without any delays.
AWS Ground Station satellite antennas in close proximity to a dozen AWS infrastructure regions, thus providing low-latency and low-cost access to AWS services to store and process data. This further substantially reduces data processing and analysis times from hours to minutes.
Strategic tie-ups and partnerships
AWS Ground Station is also joining hands with big satellite companies, including DigitalGlobe and BlackSky, Spire Global and Lockheed Martin. Each of the companies operate independent ground facilities but will start working with AWS Ground Station for boosting operations.
"This offering that they're doing is just an extension" of Amazon's cloud service, Spire CEO Peter Platzer said. "Spire has built one of the world's largest ground station networks … and now imagine that Amazon does all of that and the only thing that Spire does is rents capacity on the ground station," he added.
DigitalGlobe, which has been using Amazon cloud servers since more than a decade now, believes that AWS Ground Station would help small and big companies alike.
The company said that AWS Ground Station would enable it to scale ground station requirements as per customer demands, directly downlink images into the image library of AWS, and apply machine learning algorithm from GBDX for fast data extraction and faster decision-making.
"AWS and Lockheed Martin have a long, deep relationship and over the past several years it's become apparent that together we could bring greater capabilities to our public sector and commercial customers," said Teresa Carlson, Vice President, Worldwide Public Sector for AWS.